Wilderness trails of the Cederberg

three hours drive from Cape Town
set in the Cape Floral Kingdom 





The Cederberg ranges 50 kilometers from north to south / 20km from east to west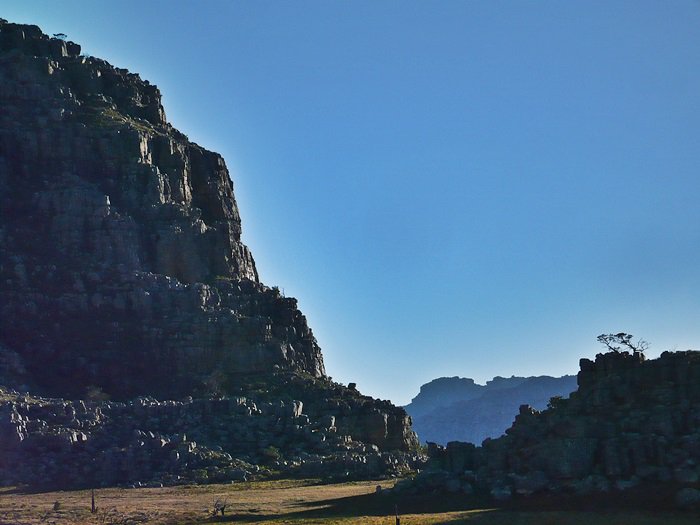 Hoist a pack on your back & travel into another age.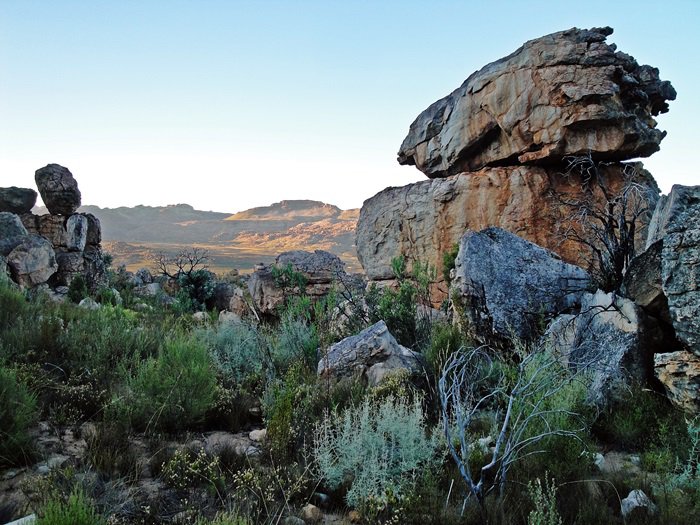 Deep on remote trails traversing rugged terrain, human encounters are rare. There's an almost Jurassic atmosphere.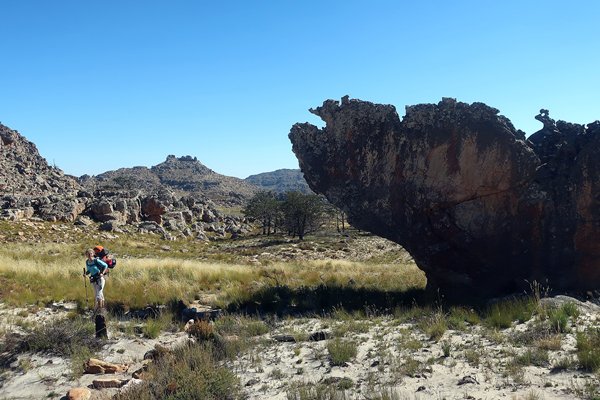 Walks, easy rambles, and multi-day hikes. 
Spend leisurely days out, and return to camp or cottages based at Cape Nature facilities or private farm-resorts.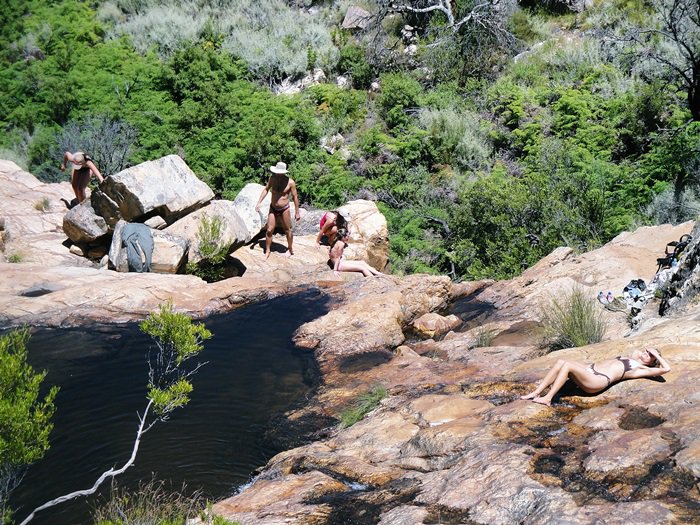 Overnight trail options.
Pack carefully and equip yourselves well. Be prepared for long treks. Sleep overnight in huts; or in tents, or in the open. 
On multi-day hikes one needs to be entirely self-sufficient.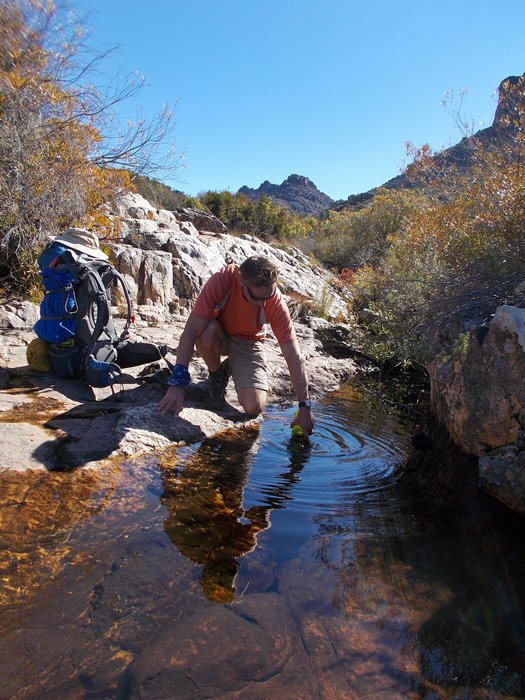 In summer water can be scarce.

Cederberg has wet winters. Temperatures dip below zero. Be suitably equipped. Prepare for all conditions.

Accommodation options: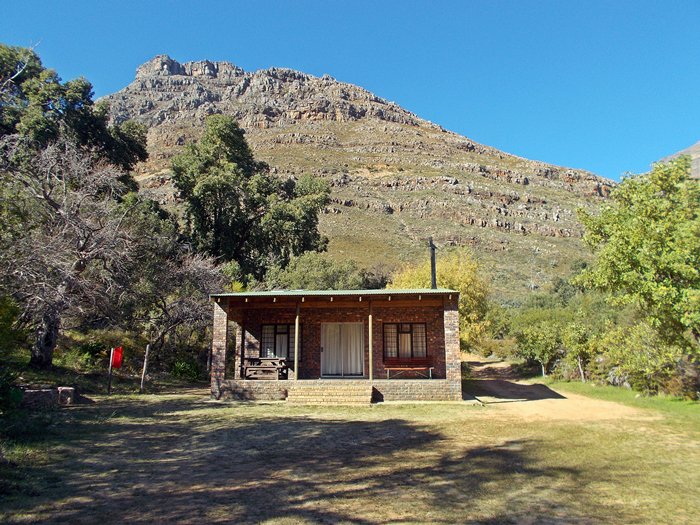 Cottages and camp-grounds run by Cape Nature and private landowners are close to various trail-heads.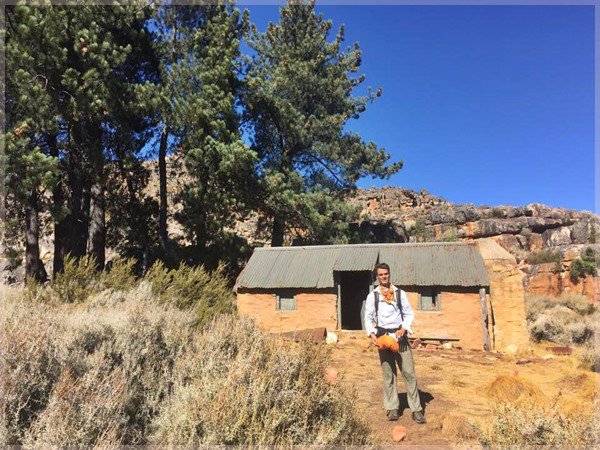 While on-trail sleep in basic huts (at a push!) 
Or pitch a tent. 
Although wildlife is not abundant there are signs.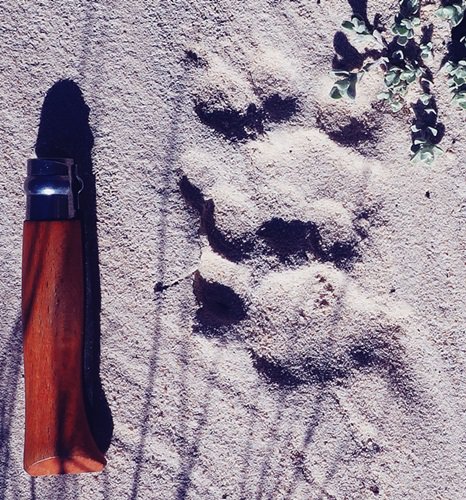 In the morning you may find footprints nearby.

Activities besides hiking and camping? 
Visit the highest local wine farm 

tour rock art sites.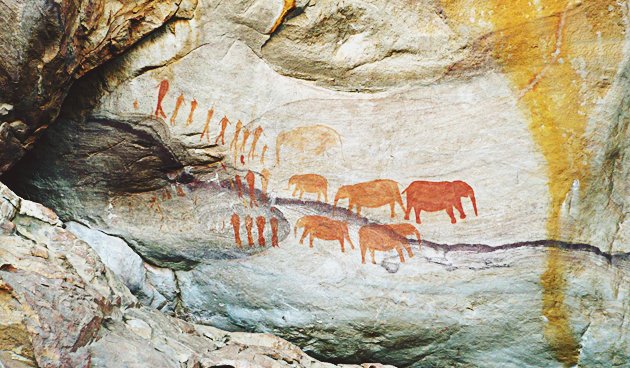 Weekend night-tours of the sky. Get to know the bigger picture ...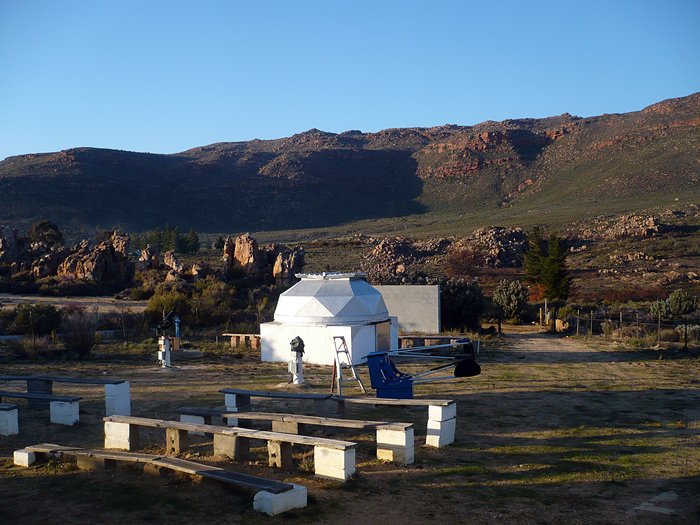 Explore the night sky at the local observatory. Experts guide you through it.
---
For more information about tailor-made hikes in the Cederberg, please contact me.