Eland Fans Capture Jamie Bartlett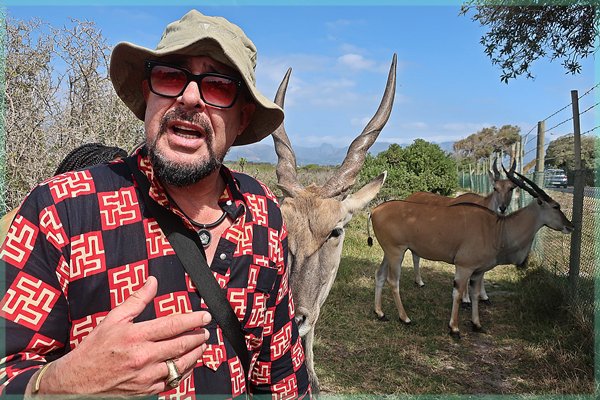 Rhythm City's Jamie Bartlett has a wide fan base. A walk down any city street with him can take triple the amount of time it should normally. And it seems some Cape Flats Eland have a soft spot for him as well.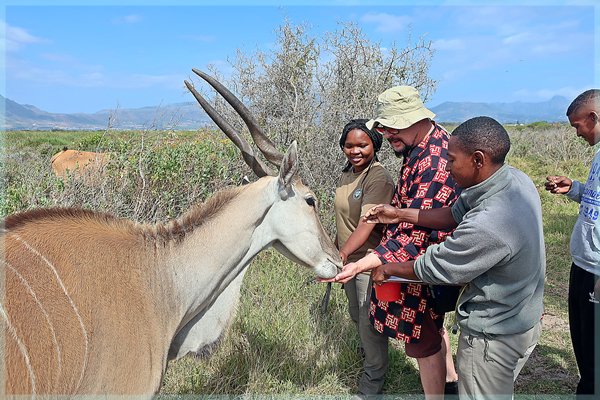 This was clear on a trip out CTEET"S inspiring Gantouw Project at Rondevlei Nature Reserve, a wetland birdwatchers' favorite spot. Two years ago, five young Eland were reintroduced into the veld there to help keep the assertive local bush in check. 
Being the biggest antelope, Eland are tall enough to graze back some of the highest dune fynbos.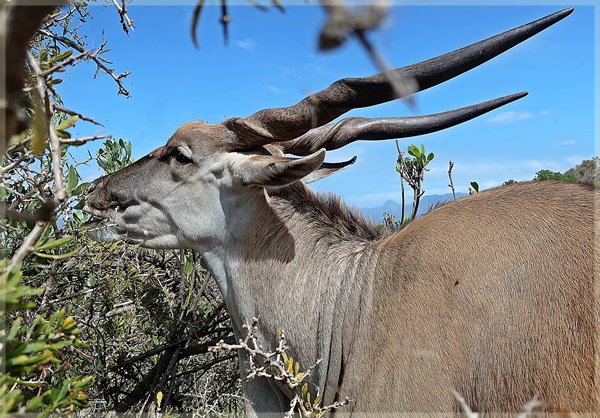 Those shy young Eland have now grown into healthy adults, thanks to the help of their care-givers, Christyline Matthews, Ricardo Downes and Mitch Goliath.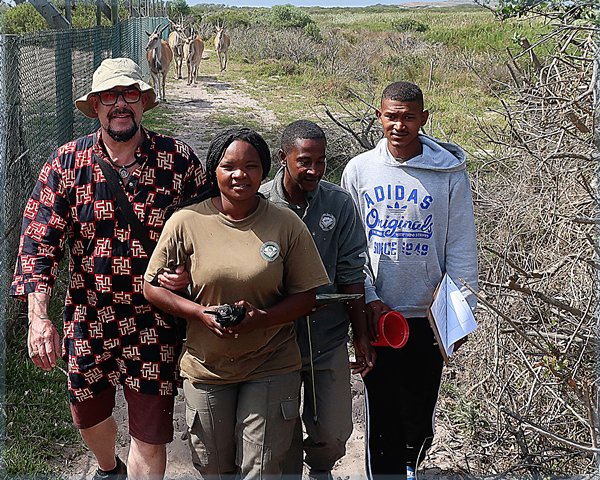 They work with CTEET a local environmental group that helps interconnect local ecosystems and the living beings that thrive in it.