Cape Edgings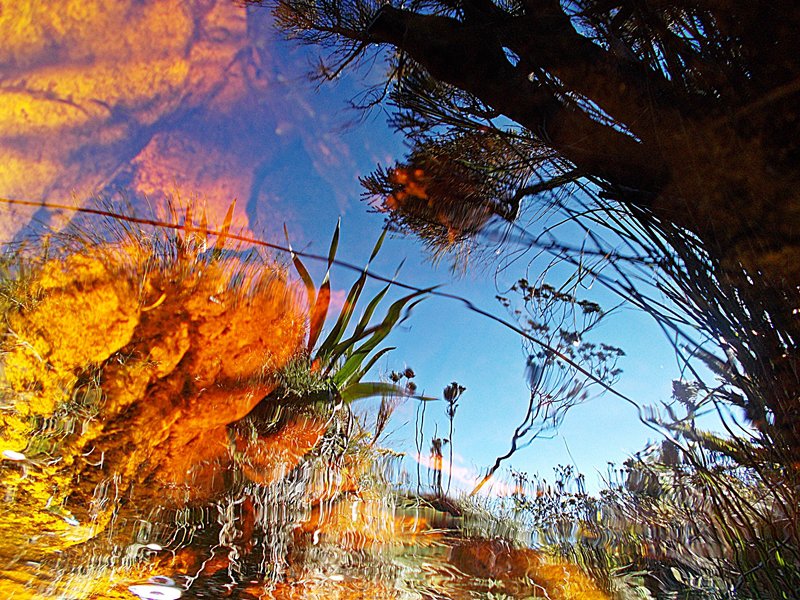 Un-manipulated single shots taken in the Atlantic Ocean's inter-tidal zone; Table Mountain's streams & dams and other Cape waters of both surface reflection and of what lies beneath.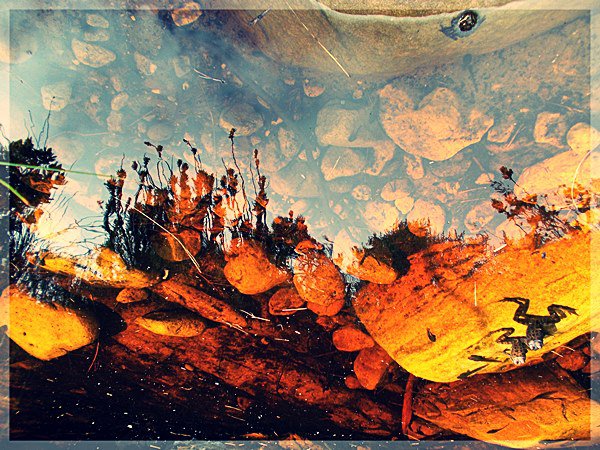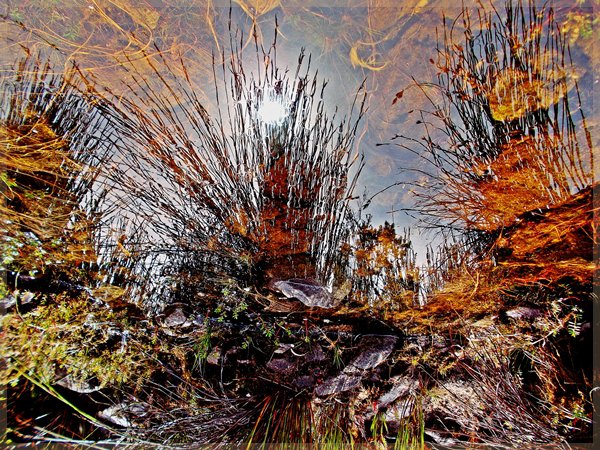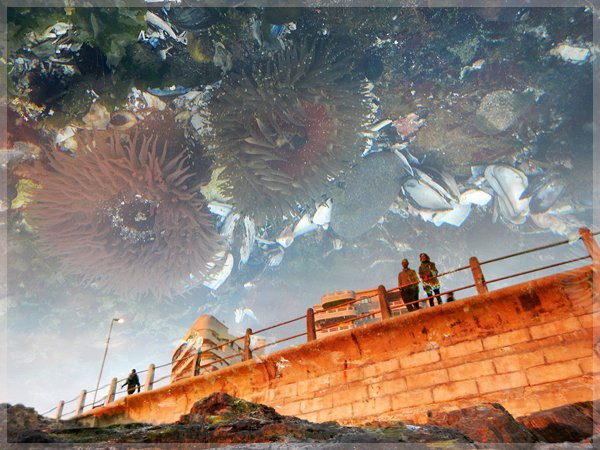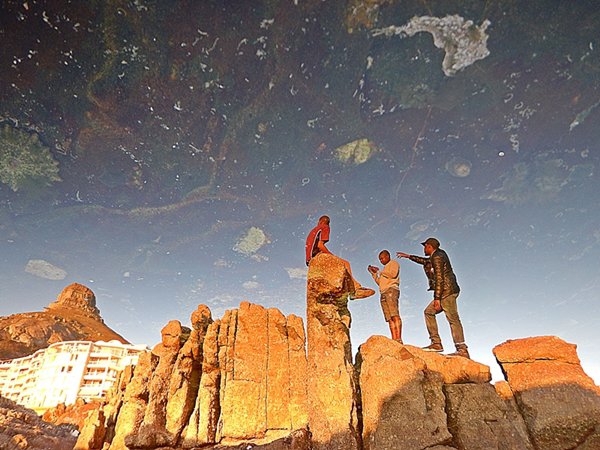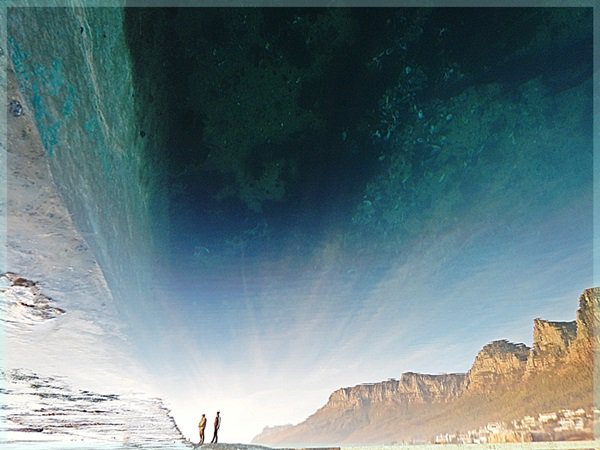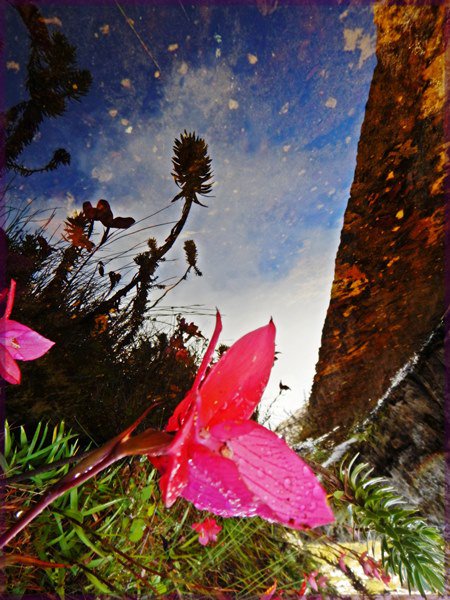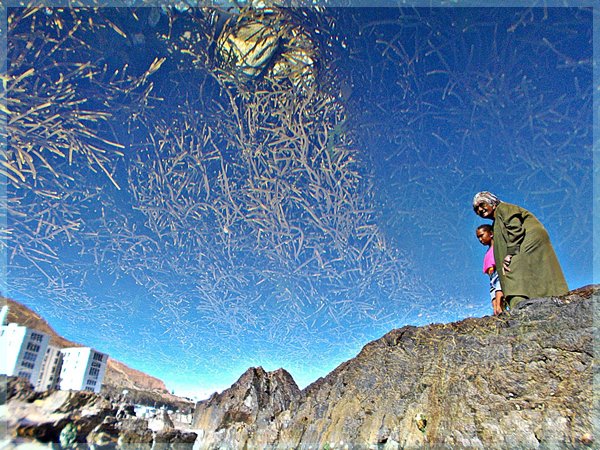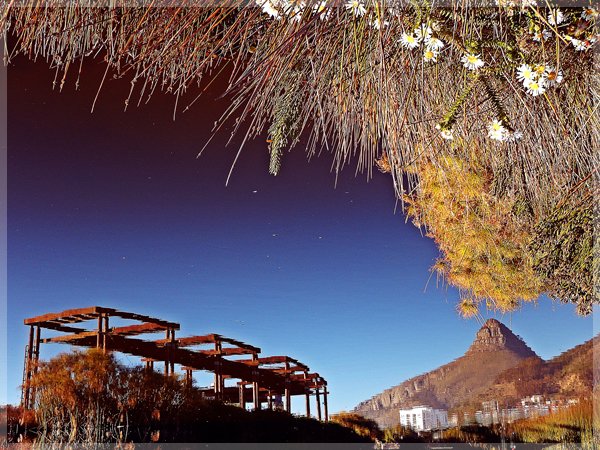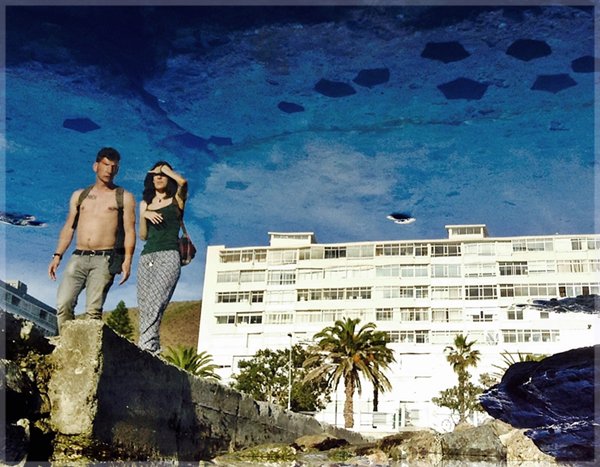 .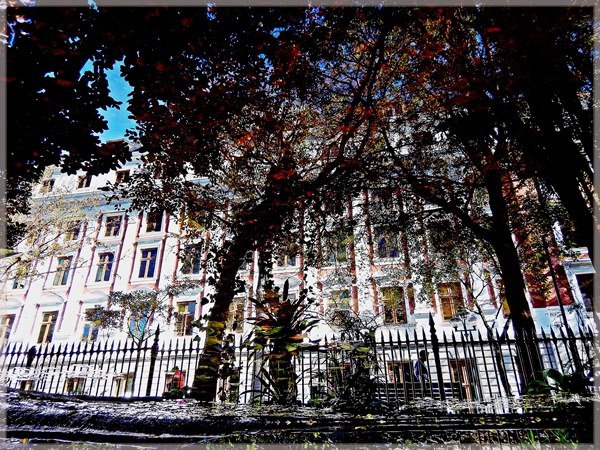 .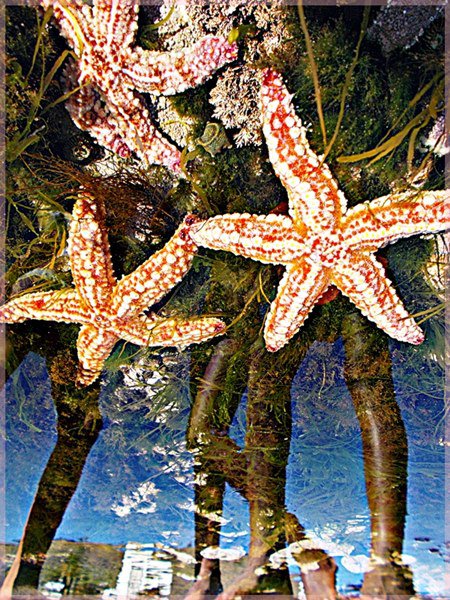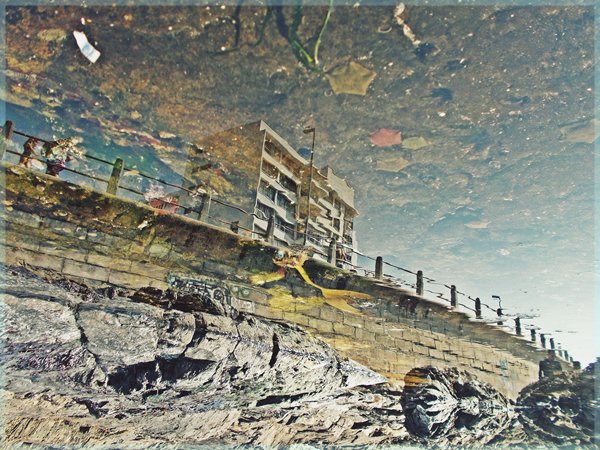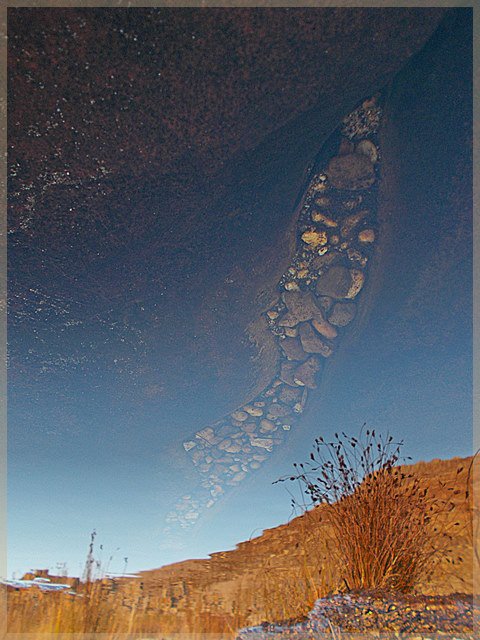 ...
---
Genesis
An oil spill on a nearby road. Cleaners were using strewn sand and chemicals to mop it up, and were washing the waste down the storm drain. Channeled about two hundred meters to an outlet on a nearby beach, it then spewed from a pipe into the sea. This was a popular swim spot that people jump into from granite boulders, and nearby home to the most beautiful anemone beds I know.
I calmed my frustration at this by going over and staring into the as yet uncontaminated water of the nearby tidal pool. It was one of those rare windless days. Its crystal clear water was mirror-smooth. On its surface floated a dead butterfly. I took a picture of it. When I got home I flipped the picture upside down. This way seemed an interesting rendering of our world conjured beneath a strange though not entirely unfamiliar sky.