Nicholas Ashby Photography
Reflections, One Shot, Flipped
Natural & urban landscape reflections on surfaces of Cape mountain & seawater pools, turned upside down.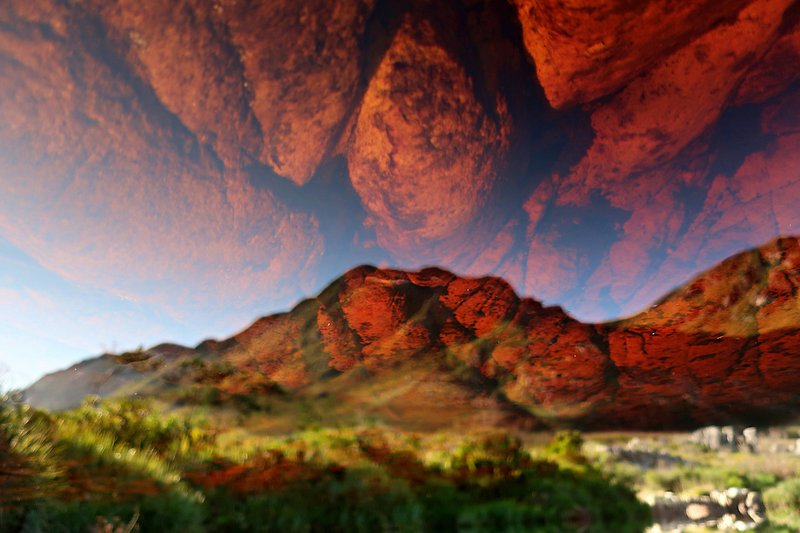 ---
beginnings
'Seeing comes before words, says John Berger. 'The child looks and recognizes before it can speak.'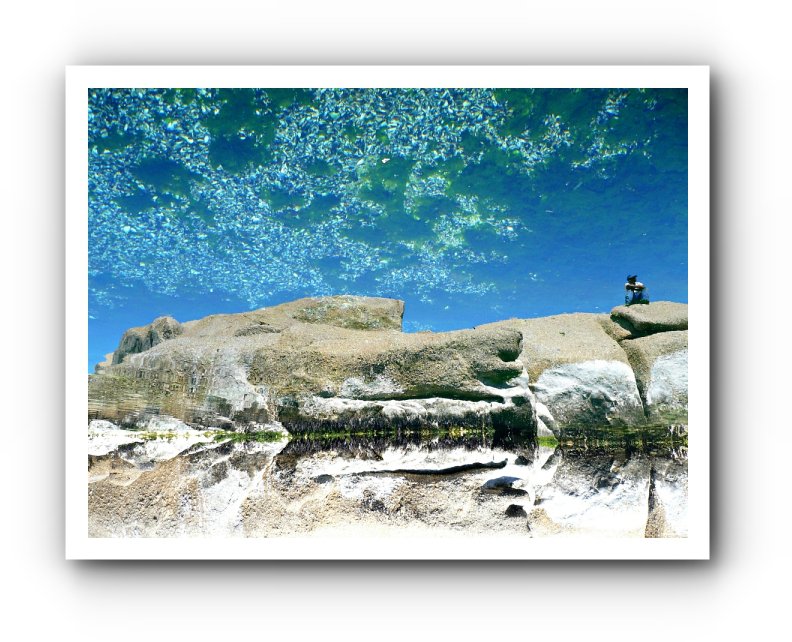 Some years back I heard of an oil spill up the road. Cleaners were using strewn sand and chemicals to mop up the mess, and were flushing it down a storm drain.
I knew where it would end up.
I went down to the nearby beach. The gunk was spewing from a pipe into the sea. This is a popular site where people jump in from granite boulders, and is home to beds of anemones.
I calmed my frustration by going over and staring into the uncontaminated water at the nearby tidal pool.
It was one of those rare windless days. Its water was crystal clear. On the surface floated a small butterfly. I took a picture.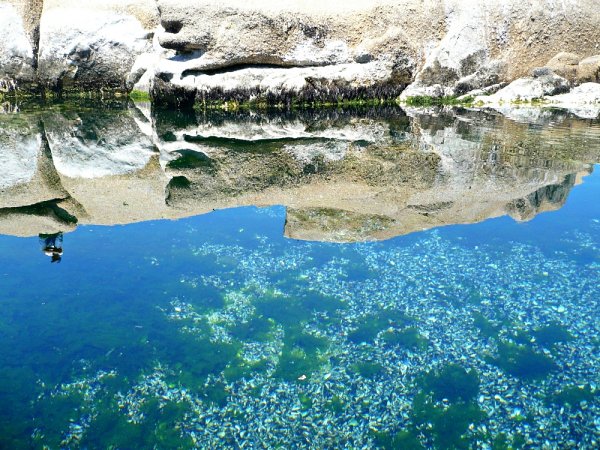 Back home, unsatisfied with the photo, I flipped it 180 degrees, to make it seem that the butterfly was still in flight.
A more interesting scene appeared, with a new and strange, though not-entirely-unfamiliar sky.
On subsequent seaside and mountain walks I began playing, and once home flipping the results. By turning some of the Cape's less visible biodiversity into the firmament, I noticed the floors of inter-tidal zones or streams now came into an unusually stronger focus; the water surface reflected landscapes, sometimes architecture and living beings.
As a guide on local mountains I often feel bound to mention the celebrated biological richness of the region to hiking companions - who are often visitors to the Cape. The trouble is, the more I try to 'get' biodiversity, the trickier I find it to define, without trotting out usual dictionary or text-bookish axioms about it being "the variety of plant and animal life in the world or in a particular habitat, a high level of which is usually considered to be important and desirable."
So, where words failed me, these photos are a personal reflection of all that.
---
HUNTING ETHICS
On still days, when lying at strange angles, on wet and uneven surfaces, I can no more ask permission to shoot the subject of a photograph, than a hunter can of his or her prey.
1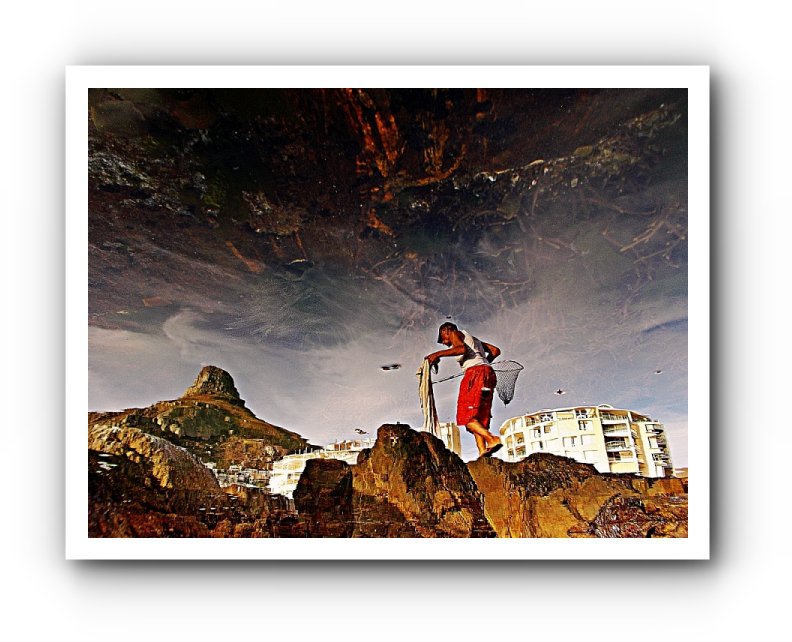 hunting, the hunter
- limited edition -
That I have ended up photographing reflections of people on the rocks of Cape Town's littorals and mountains has evolved through personal traits, like my aversion to posed photos. Also it's an interest in water, its moods and sensations. And the ancient pull o' the hunt.
---
(Info about South African legal issues of public photos here.)
---
2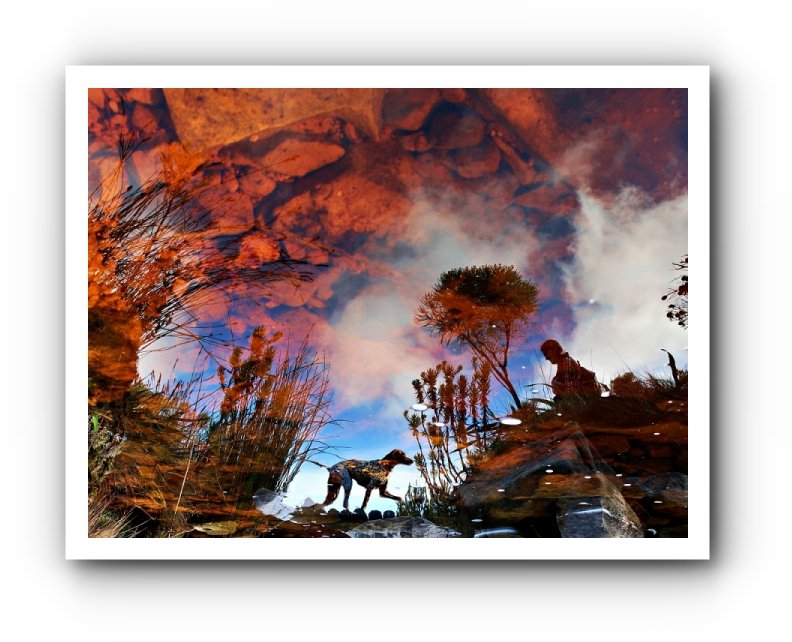 fyn dog, bos
---
4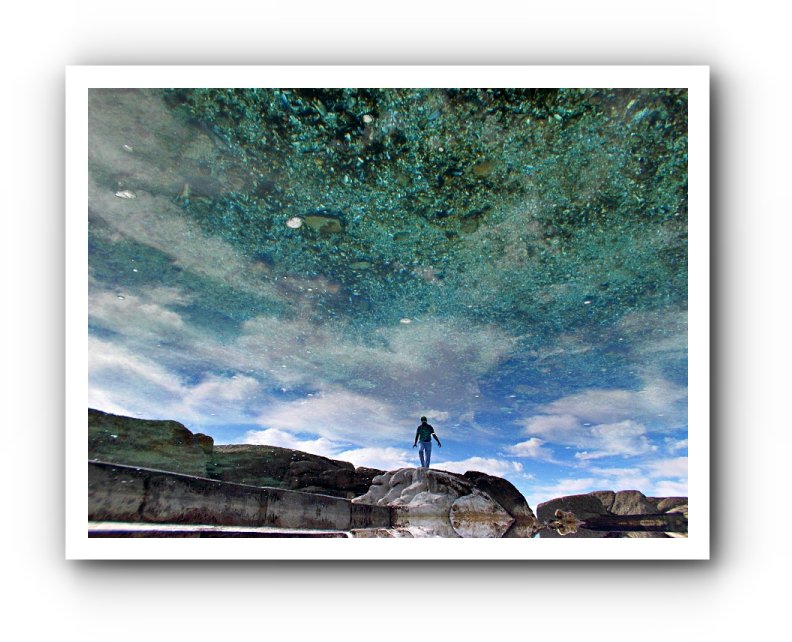 Emerson, Saunders
---
5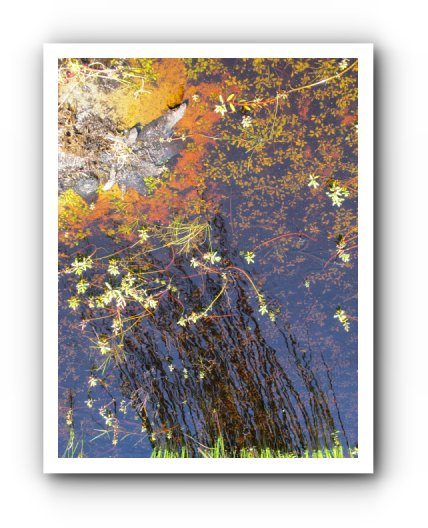 restio, good hope
---
6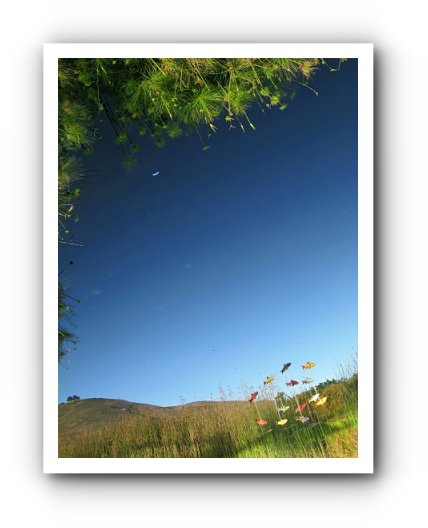 signal hill
---
7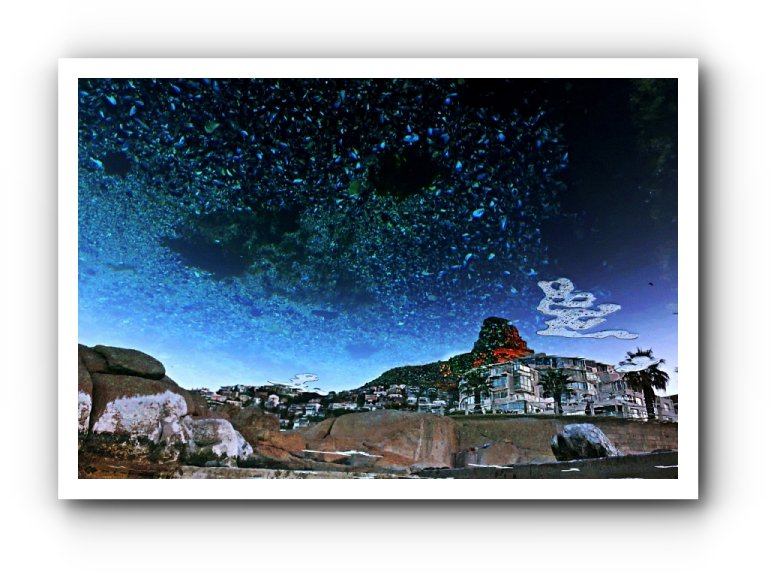 lockdown, deep
---
8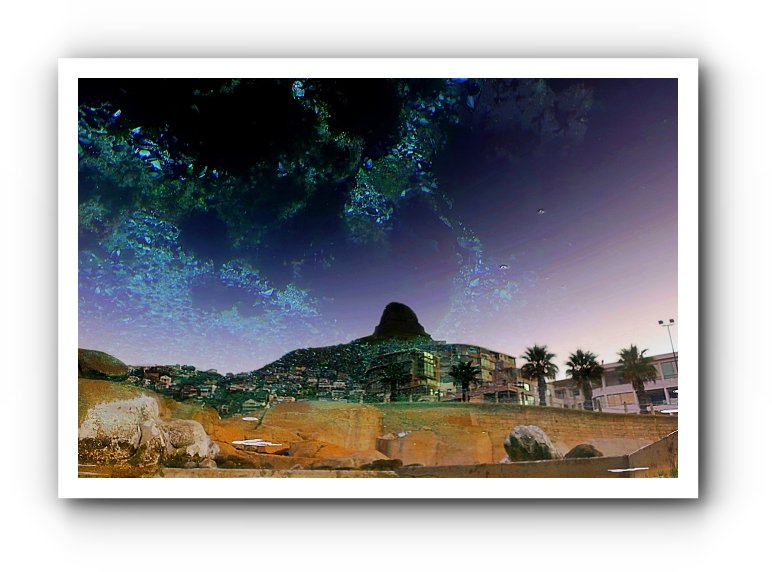 deeper, dawn
- limited -
---
9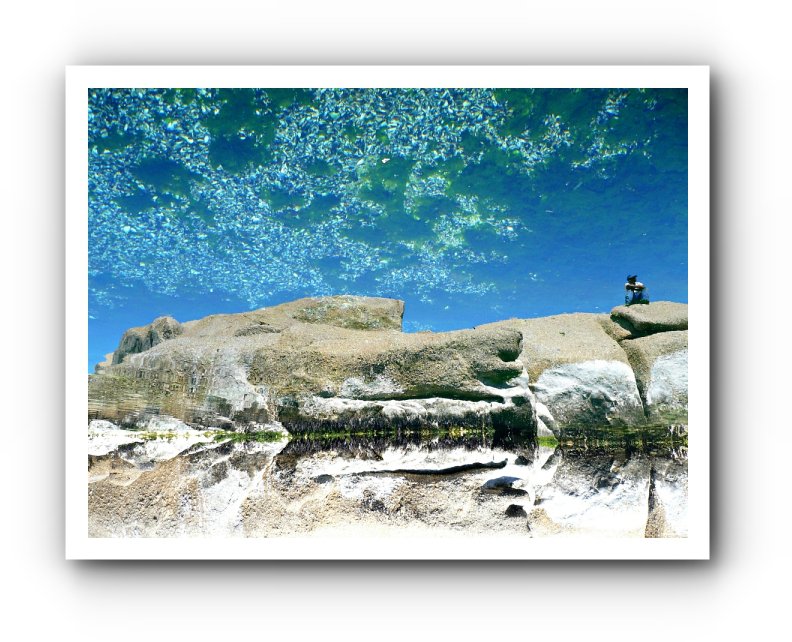 Saunders Rock, man
- limited -
---
10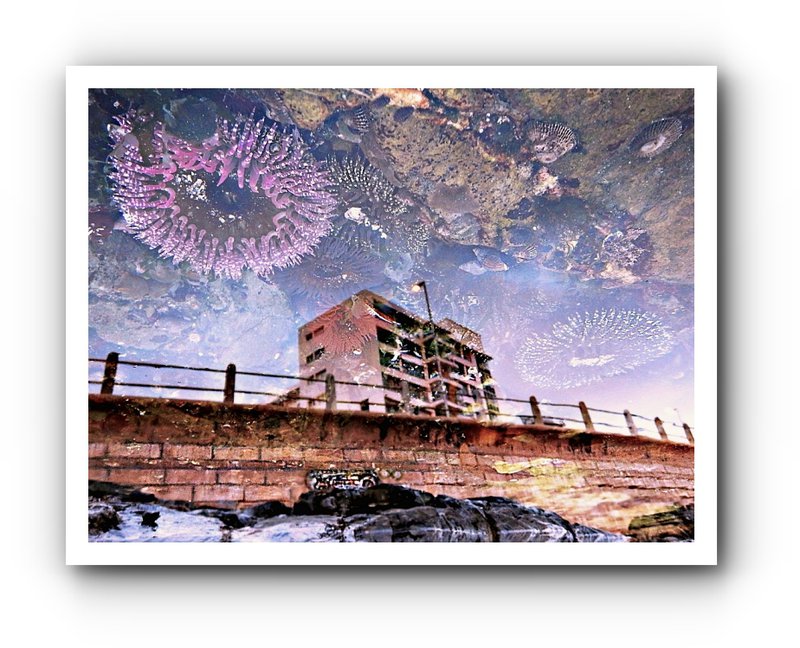 beach road, Actiniaria
- limited -
---
11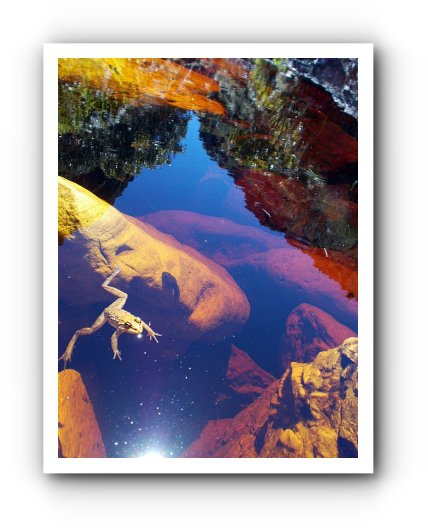 upper disa
---
12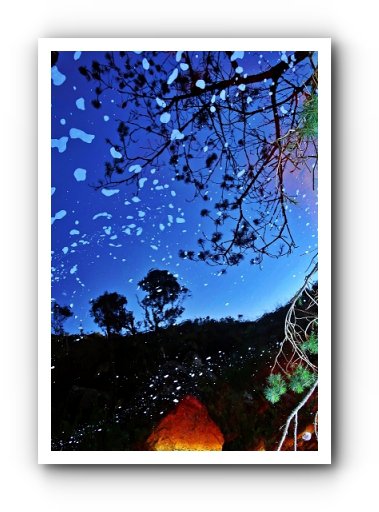 upper disa too
13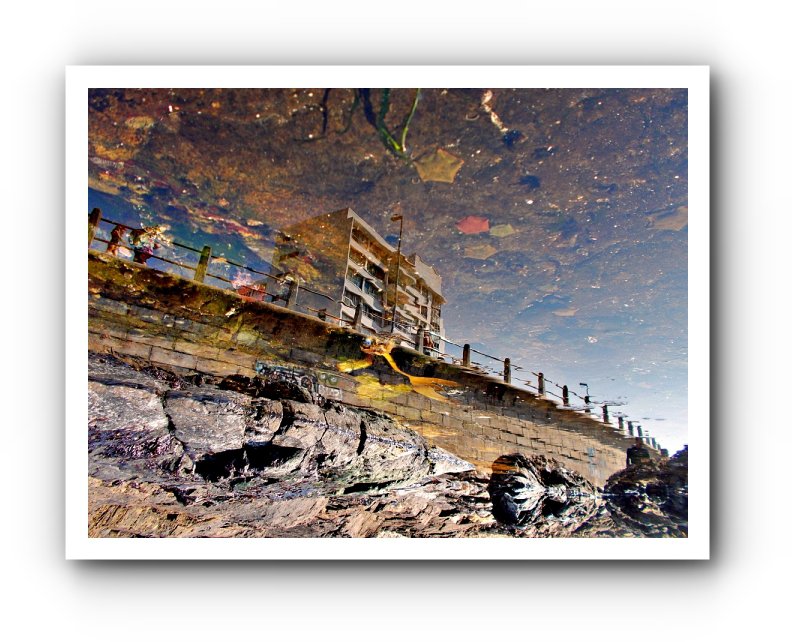 asteroidea, beach road
---
14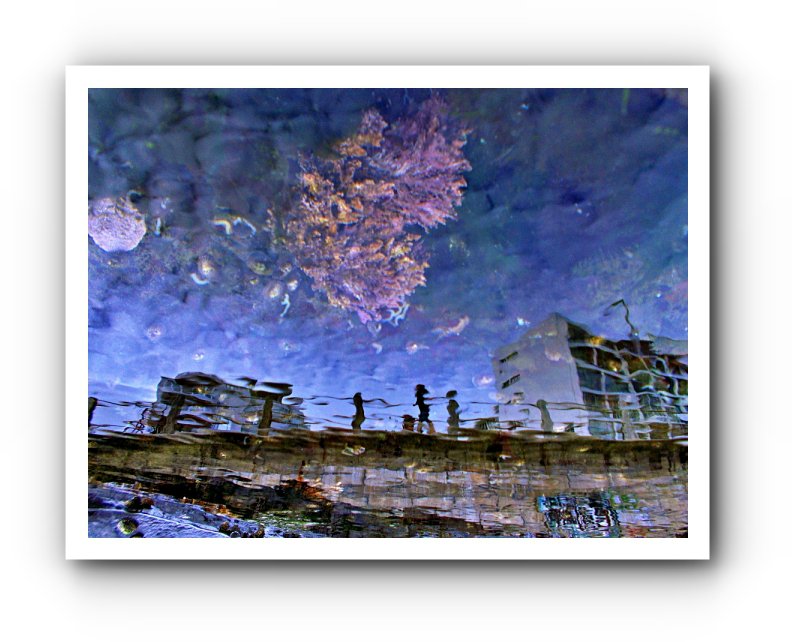 follow me home
---
15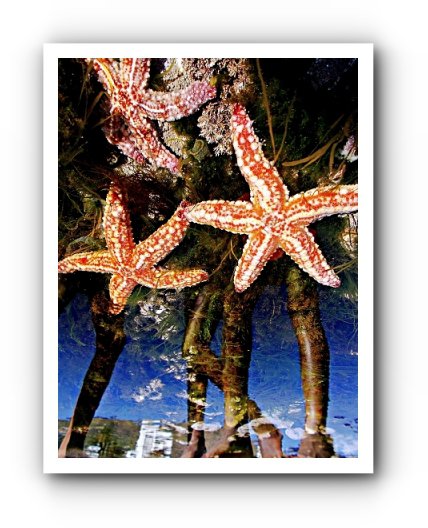 starkeepers
---
16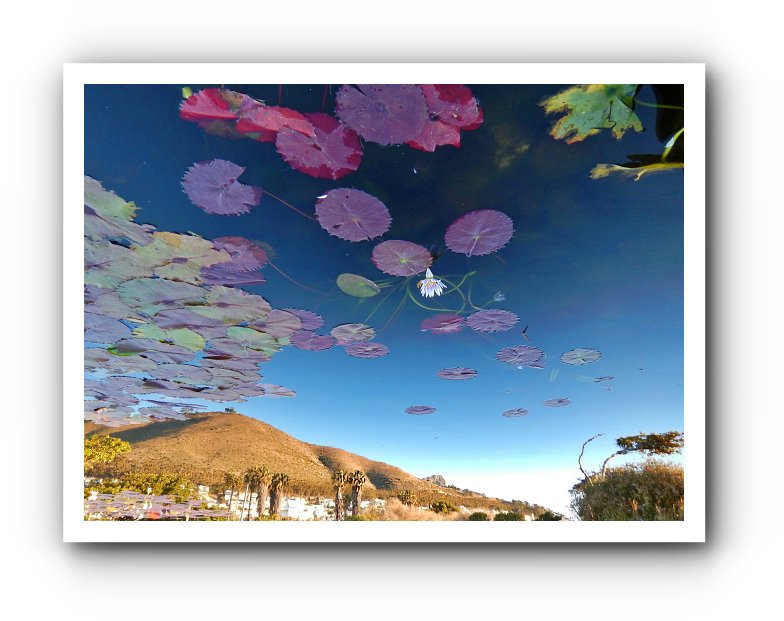 green point
---
16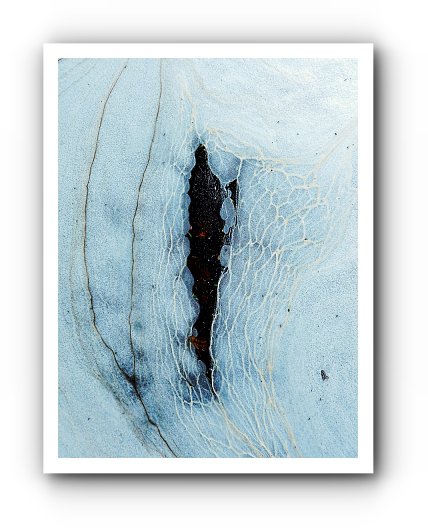 woodhead
- limited -
---
17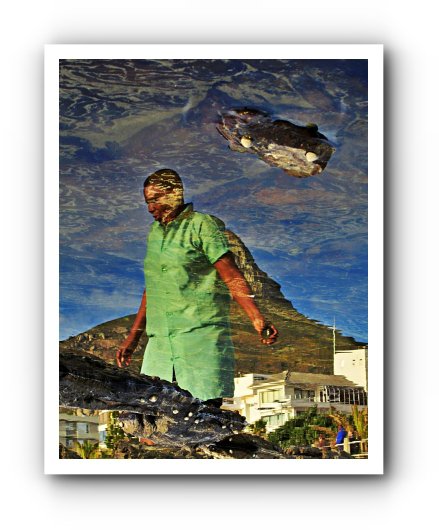 lions head
---
19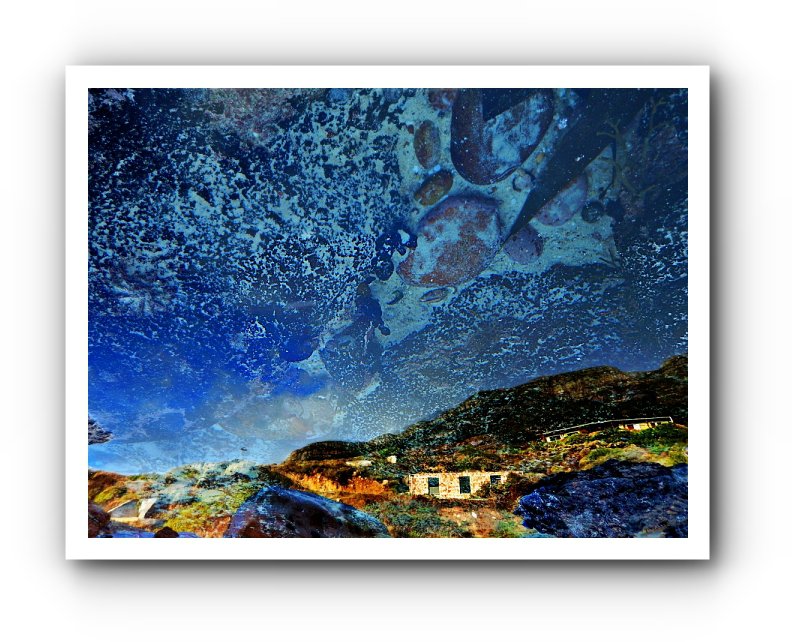 the other side
---
---
20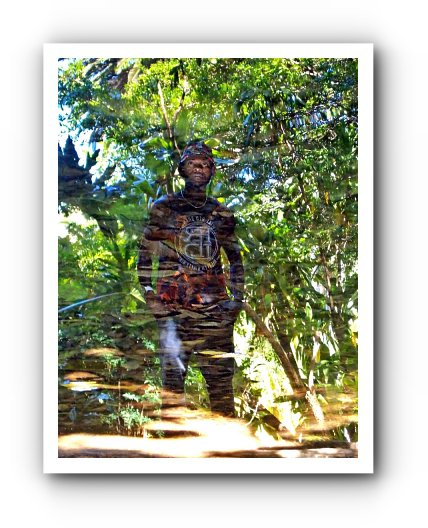 Francisco Motta
---
20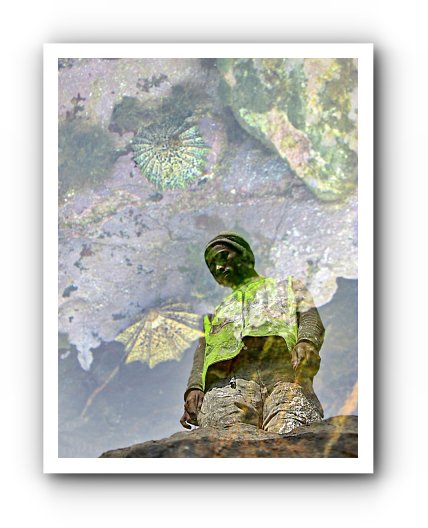 sea point contact
- limited -
---
22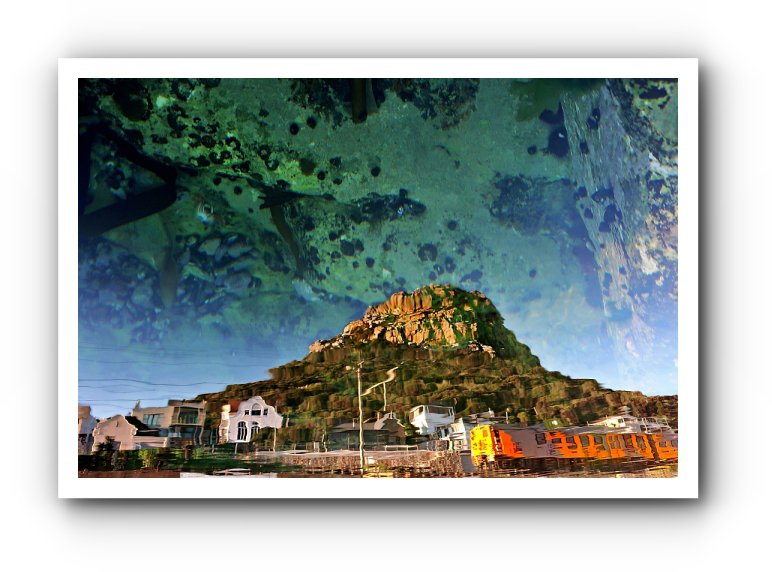 ... all the hits ...
---
23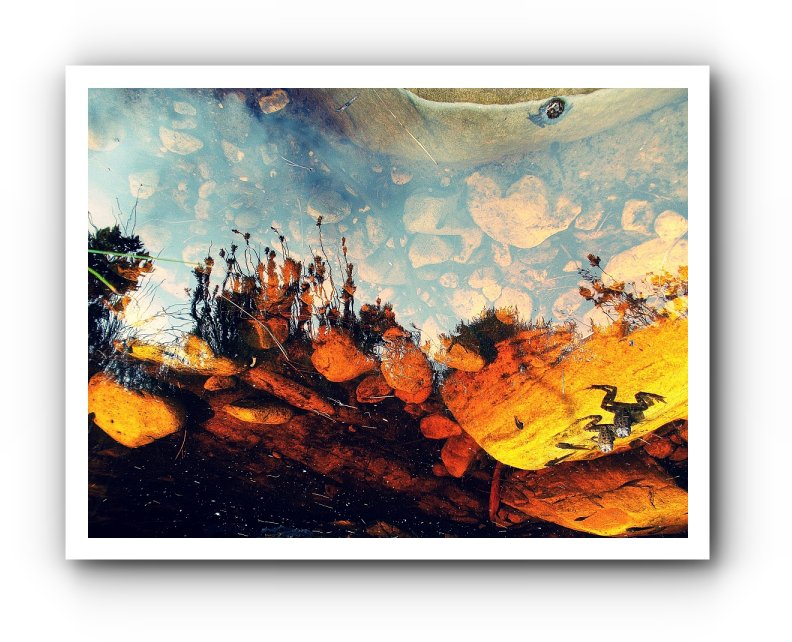 table mountain bush, frogs
- limited -
---
24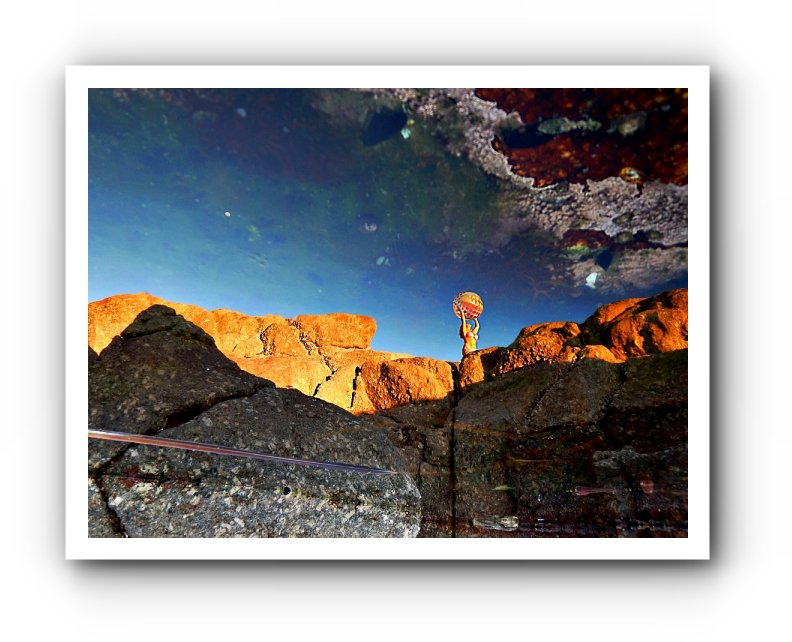 granite, girl
---
25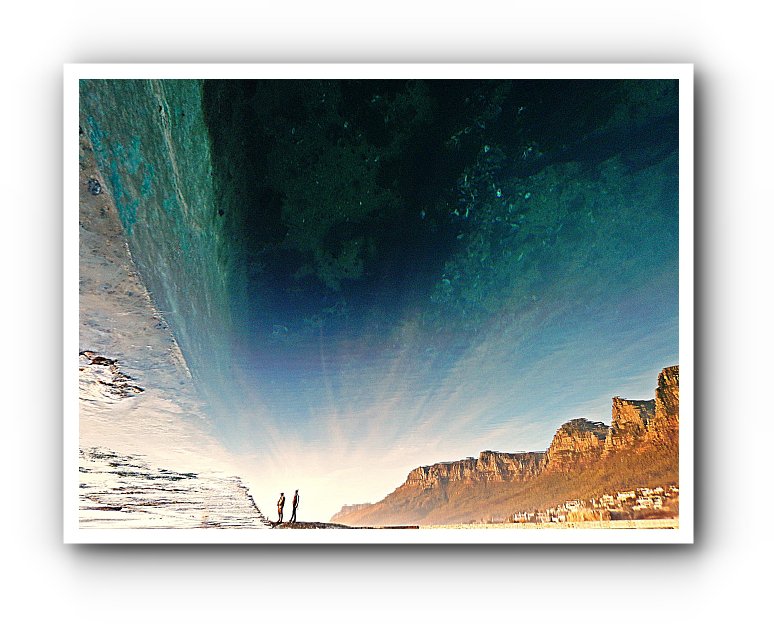 Taken, under protest
---
26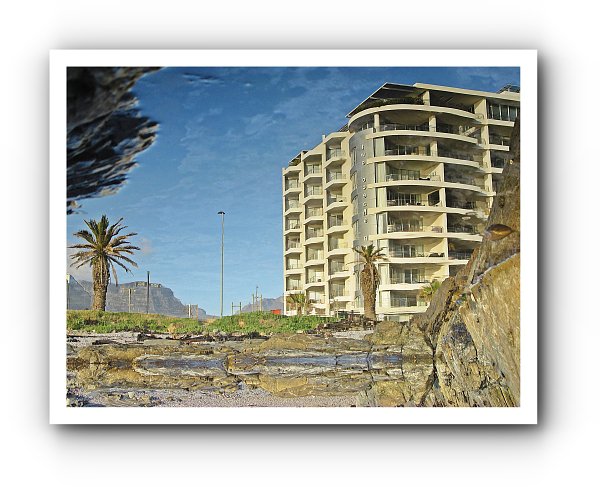 ---
27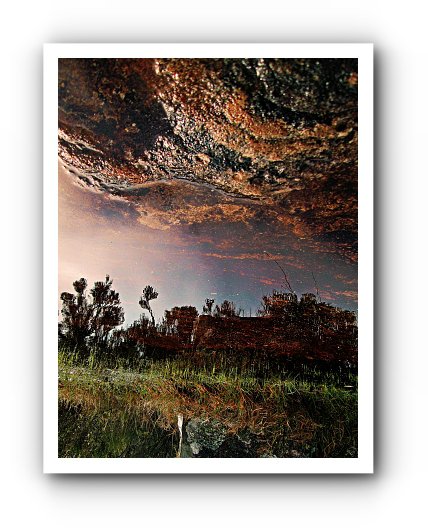 kasteelspoort
---
28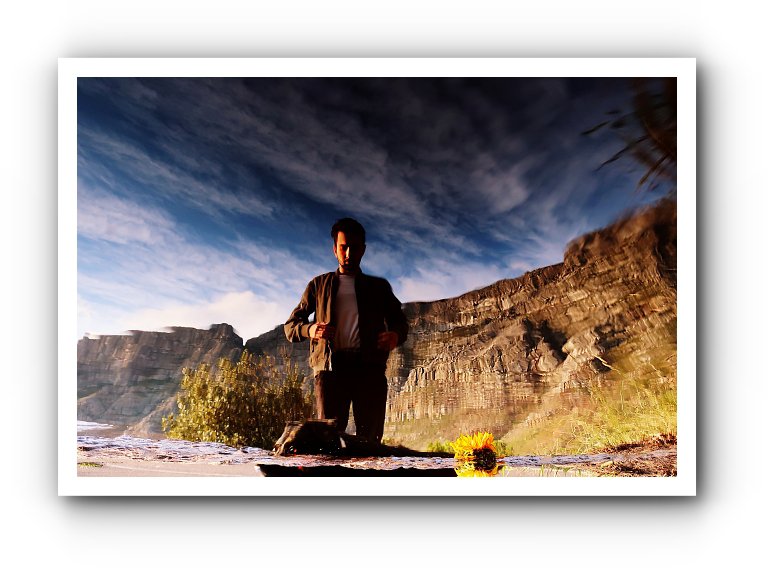 eyes, canine
---
29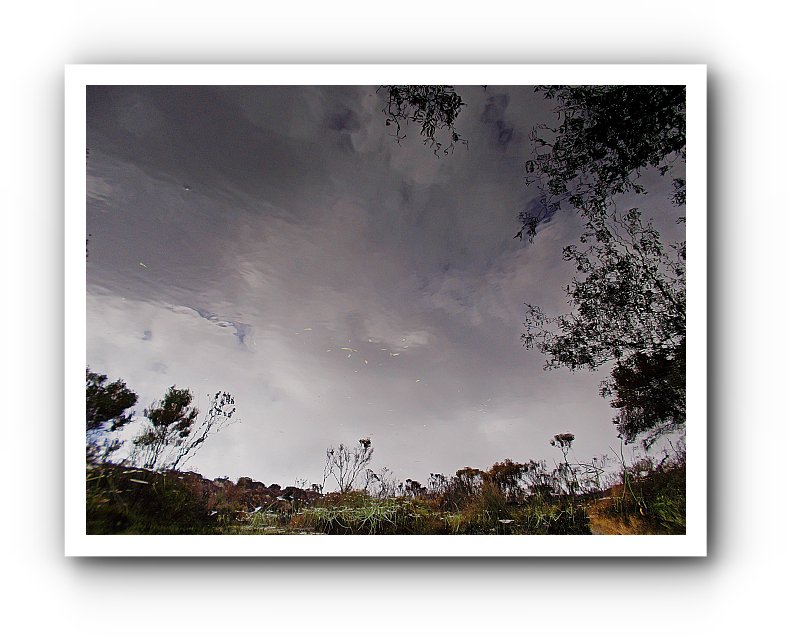 post fire, silvermine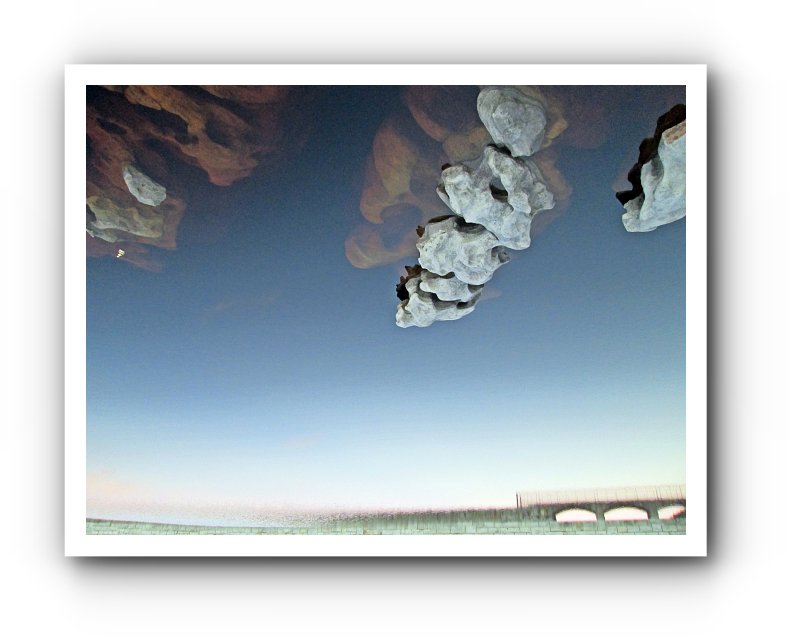 four stripe moon
- limited -
---
The images are not superimposed; they're composed entirely in the camera, and remain un-cropped & unedited.
All prints are signed. They are approximately 42x54cm.
Unlimited prints are on Heavy Coated Hi-White 230gsm paper.
Limited editions of 7 are printed on Hahnemuhle German Etching 310gsm.