Hike Table Mountain
The various trails ...
.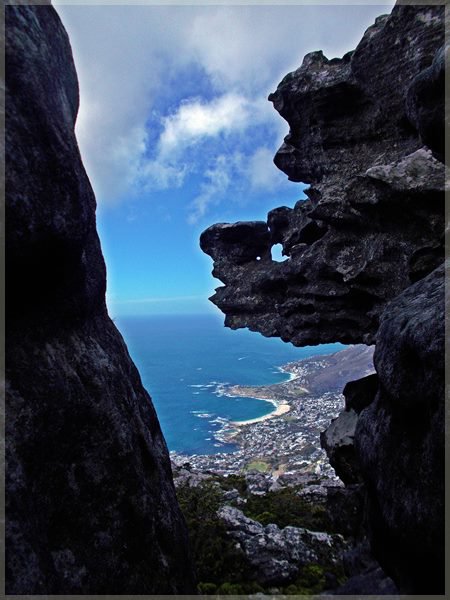 ---
Hike up Table Mountain's front face: 

For a quick excursion ascend its iconic right face via Platteklip Gorge or India Venster. The city and Atlantic seaboard views surround you. Then return by cable car.

~ Platteklip Gorge 
Take the old stone path to the top. This classic way up is by far the most-used. It could be called the mountain's pilgrim route. It offers a stiff cardio workout, taking you over streams as it zigzags up into the gorge. Choice route for the less experienced. Catch the cable car or walk down.  
3 to 4 hours (a bit shorter at a push)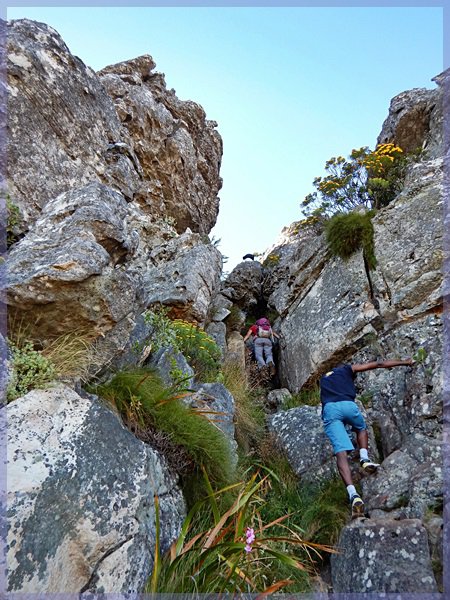 ~ India Venster 
India Venster (a section of which is pictured above) is a challenging trek beneath the cable-way, and round to exit via the top of Blinkwater Ravine. It includes some scrambling. Catch the cable car or walk down. You need to be in good shape and have a head for heights.  

2 - 5 hours
---


Take one of the Atlantic Seaboard routes via the Twelve Apostles: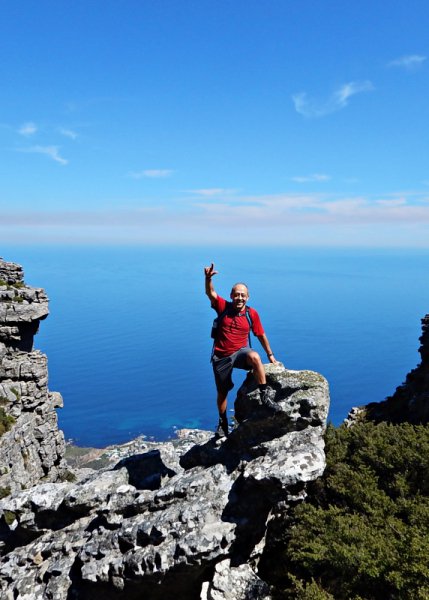 Choose one of the quieter, spectacular routes starting from various points along the Pipe Track. This traverses the foot of the Twelve Apostles section of Table Mountain. From there launch up via one of the trails leading off it with their dramatic views of the Atlantic.
These routes lead up to the 'Back Table' (pictured below). This is one of the mountain's most serene parts. Once there explore historic dams and hidden valleys that in season are home to the famous disas, and rare frogs which sun themselves in fern-lined streams.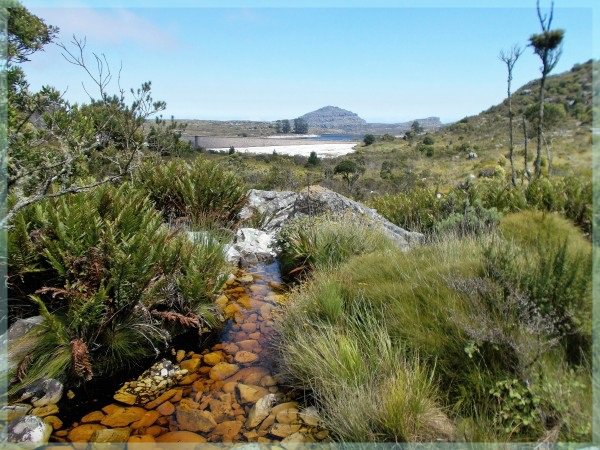 Then hike back to end at your starting point; or branch off and trek up to the cable station; or journey over and down the eastern flanks. 
 Hikes range from 4 - 8 hours.  
---


Hike The Eastern flanks:                     
~ Skeleton Gorge or Nursery Ravine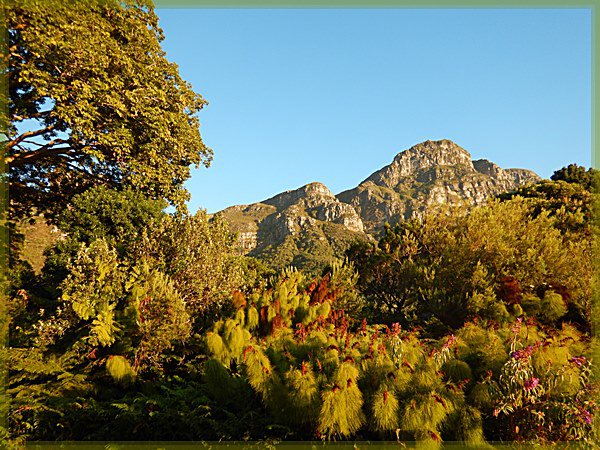 Take one of these mostly shaded ways from Kirstenbosch, up to the 'Back Table' and explore its natural beauty. Then go down one of many routes on the same side; or head on to the Upper Cable station, or, after a picnic, cross over and take one of routes down the Twelve Apostles.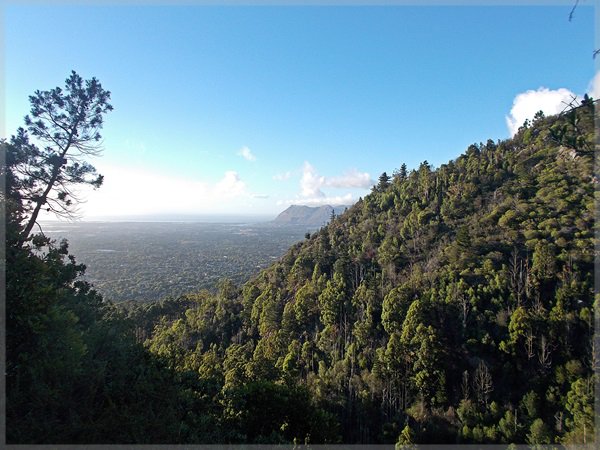 Hikes range from 3 - 8 hours.
---


Devil's Peak: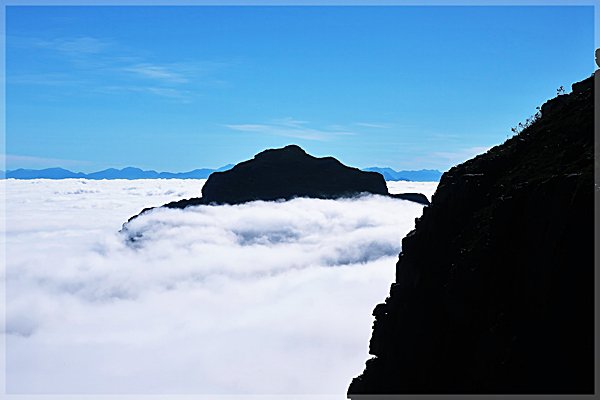 This massif jutting out of Table Mountain offers unique views of Cape Town from a thousand meters high. 
Or, if you choose not to summit, skip the final push to the very top, and reach its lovely contour paths that cross rocky streams and gorges high above the City Bowl where sugar-birds hang out in protea groves.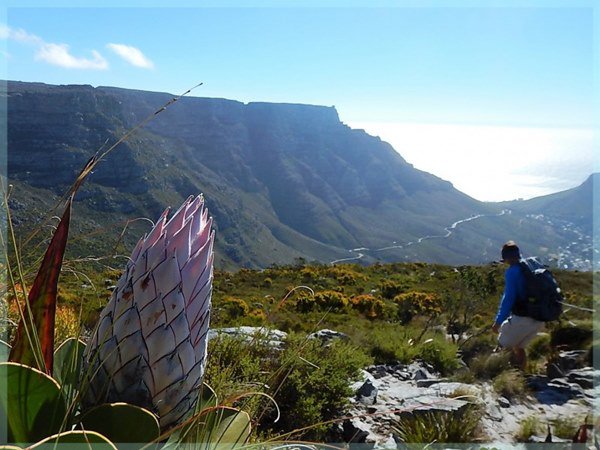 With Table Mountain as a dramatic backdrop, you can take brief scrambles to historic vantage points, and caves still used for worship.
 Hikes range from 2 - 6 hours.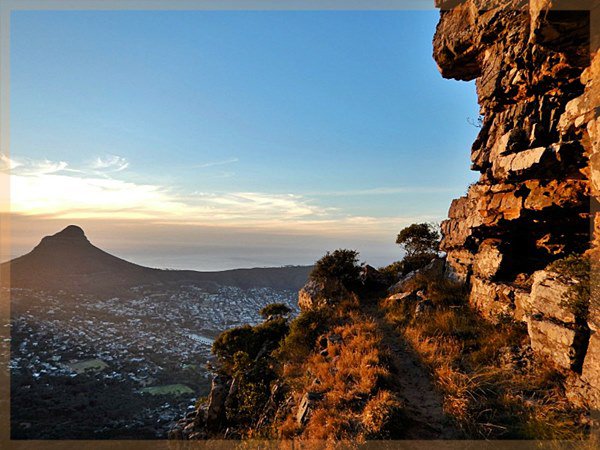 ---
For help planning your Cape mountain outing please contact me here.  Thanks.
---