Shorter hikes on Table Mountain

Only have a few hours? 
Don't feel like slogging to the top, rather a more relaxing excursion? There are many shorter back-trails on the mountain worth exploring.  
Escape from the Upper Cable Station
Catch the cable car up and down. Get to see the famous views of the city, Lions Head and the Atlantic. Then escape the crowds by hiking away from the upper cable station for a two hour circular hike. From here you can view the other side of the penisula not seen from the upper cable station. This hike then takes you into the far quieter Echo Valley.  It is one of the least strenuous ways to get a feel of what else the mountain has to offer. It is about a 3 hour excursion including cable car rides.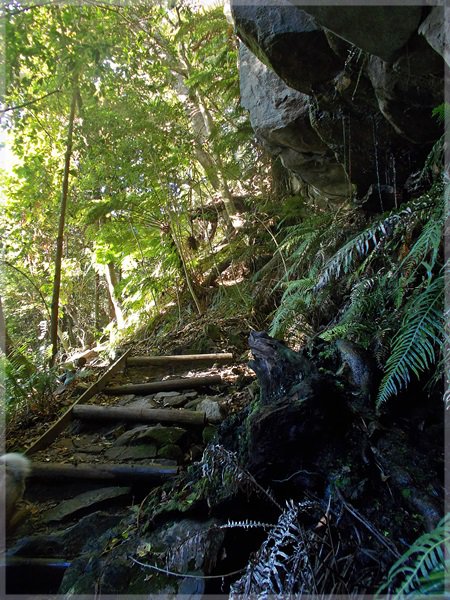 Cecilia 
The first that leaps to mind is Cecilia Ravine. It takes you along the contour path where you get some wide views of the city's leafy suburbs all the way out across the Cape Flats. Then up some stairs and though rich fynbos to the breathtaking wall of moss that is Ceclia Waterfall. A circular route gets you back to the start.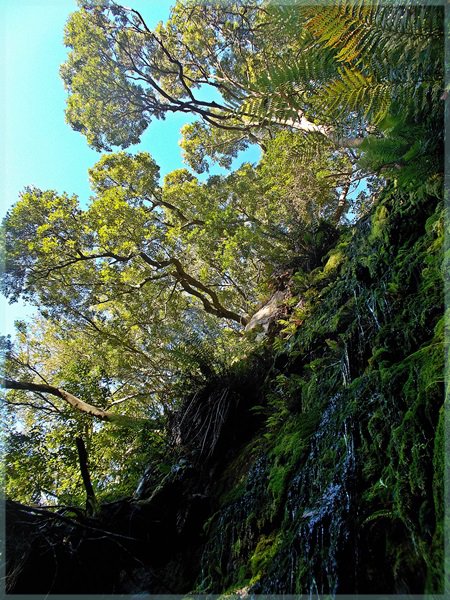 Going slightly higher
For a 2 to 3 hour walk to higher reaches, there is the Constantia Corner route via Camel Rock (pictured below.) Vantage points get views into Oragnge Kloof and Disa Ravine.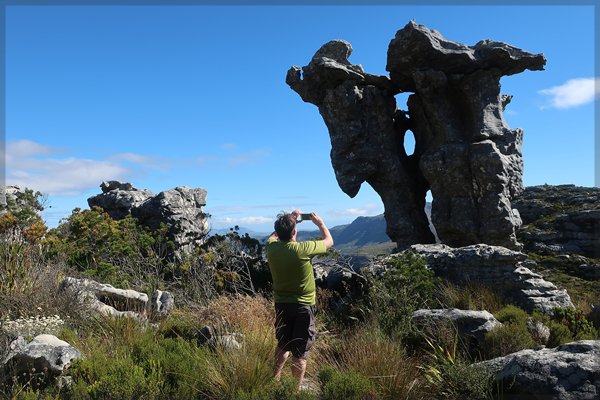 The Devil's Lovely Contours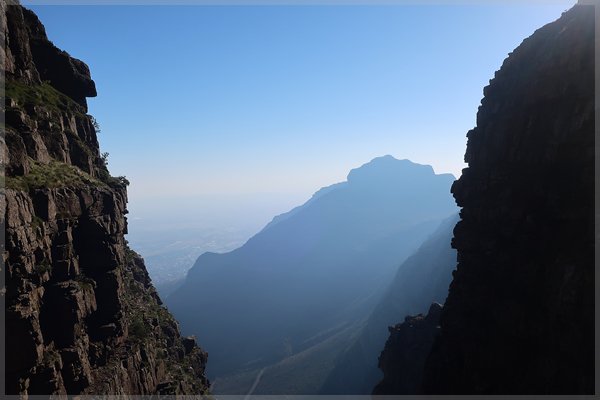 Closer to the city center is a hike up to the contour paths around Devil's Peak (as seen in the pic above from Platteklip Gorge.)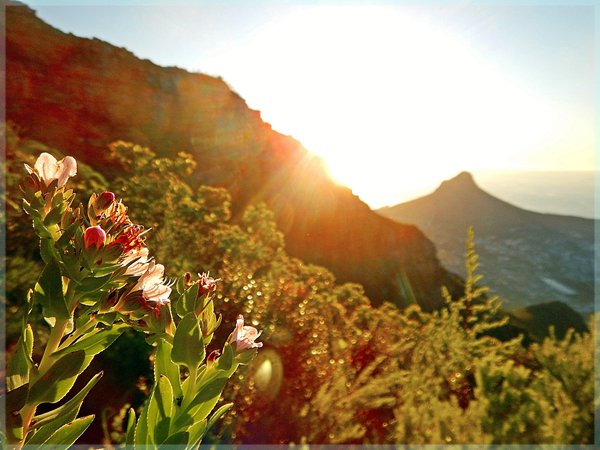 There are three levels of contour path, so you can choose how high you'd like to climb as you go.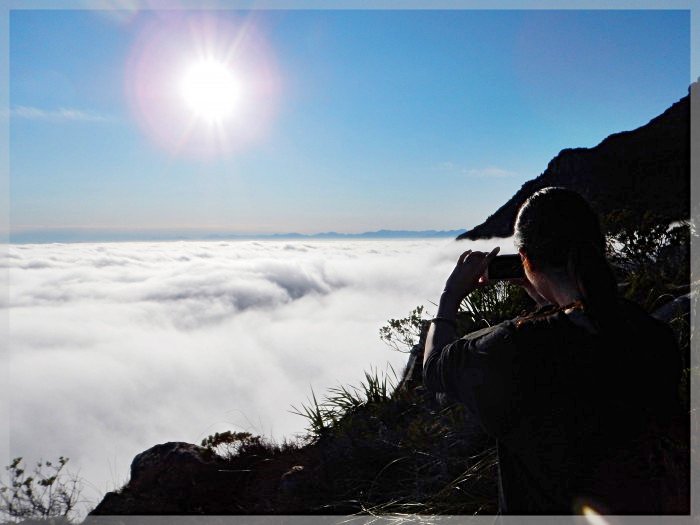 If the cloud is low, hike through. Once above it you'd be hard pressed to imagine a major city lies beneath you.

---
This is only a small sample of what is available if you are looking for shorter walks on Table Mountain. There are dozens of other options all around the mountain. If you are pressed for time there is bound to be a trail-head close to where you are staying.