Sleep on Table Mountain overnight


Above: Cape Flats view from the Overseers Cottage
Spend a night - or more - on Table Mountain
While open camping is not allowed on Table Mountain, there are various other options available.
The Overseers Cottage: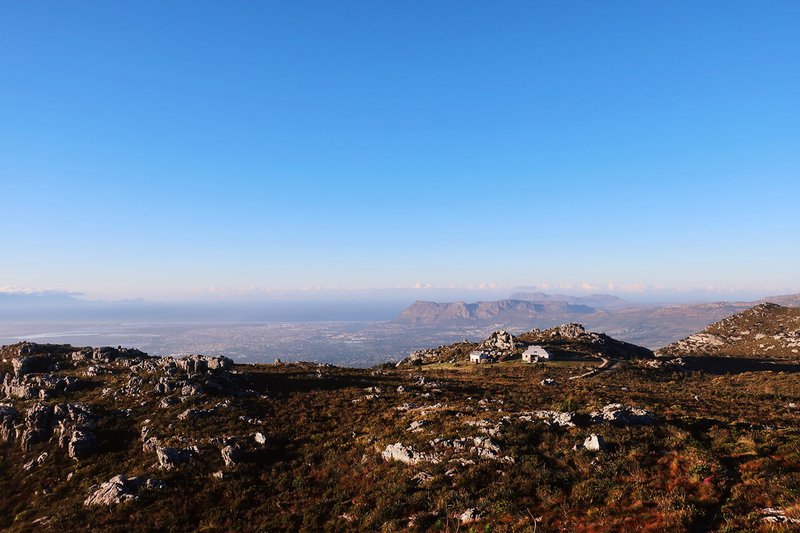 The large sandstone cottage is situated off the bridle track on the Back Table overlooking the southern suburbs, Cape Flats, False Bay and over to the Hottentots Holland Mountain Range. It sleeps sixteen.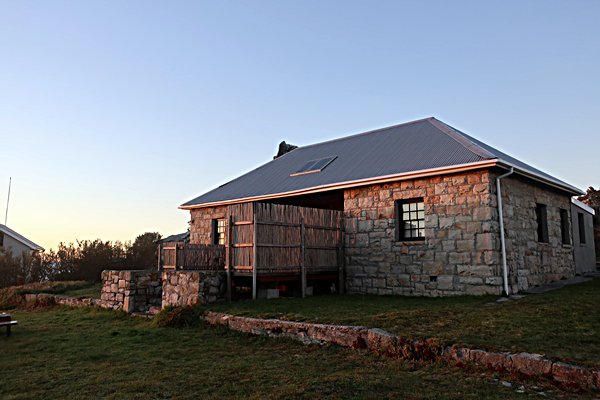 It has catering facilities and hot & cold mod-cons, large fridges, a gas stove and oven, as well as an old fashioned fire place for cold winter nights. Bedding and towels are provided.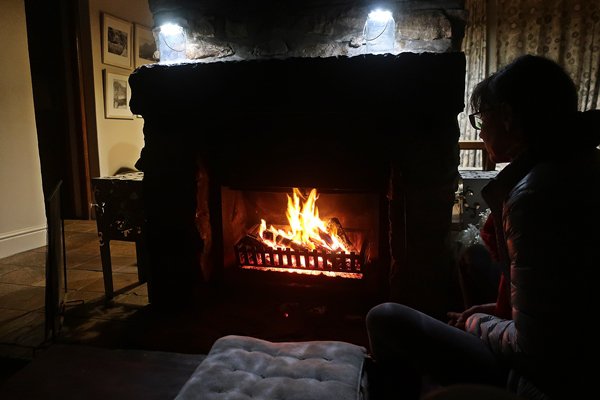 Food and overnight luggage is portered up to the cottage, so there is no need to carry a heavy load up there yourself. The cottage is a popular facility, especially on weekends. Book well in advance. 
---
Orange Kloof Tented Camp
Surrounded by rare Afromontane forest, with the Disa River flowing nearby, the Orange Kloof tented camp feels truly remote. And yet you are a twenty minute drive from the city centre. 
It is managed by Table Mountain National Park,  and you sleep in tents set under solid protective structures. 

The camp is a more communal setup than the Overseers Cottage. You may find yourself sharing facilities with several other people - not more than eleven. But during the quieter tourism months, particularly on weekdays, this is less than likely. 

There are four tents which sleep two; and one larger four-sleeper. 

There are shared wash and cooking facilities, which include a large outdoor 'boma' fire place.

Staying at the tented camp gives you access up the Disa Gorge trail, which is restricted to twelve other daily permitted hikers. The trail goes through mature forest, as pristine as you will find close to a major city, and Disa Gorge. Walking up will take you to the Back Table of the mountain.
From there you can choose to branch out on various trails; there are routes leading to the northerly-facing part of the mountain and the upper cable station; or choose other paths to explore, and head down the east or west flanks.  
For a two night excursion you could book another night at the Overseers Cottage. (see review below)  
The Table Mountain National Park keeps the numbers down so as to maintain the ecological integrity of the forest and fynbos environment. Fresh water pours along beside you as you walk to its fate with civilisation in Hout Bay, a few kilometres downstream. 

But while you hike and sleep in Orange Kloof you'd never know you were that close.     
---
---
---
"Brilliant two day hike with Nick on Table Mountain - stayed at Orange Kloof Camp and then went up the Disa Gorge which was beautiful and we met no one all day which made it seem as though we were alone. Great flora and fauna and Nick was excellent company, a brilliant organiser (helped us plan and book both nights, bought all food etc) very knowledgeable about the mountain, its plants and South Africa more generally - all in all a great guide not only to the mountain but also to South African history, politics, art etc (he is really well read!). A definite high point was the view at night from the Overseers Cottage (best mountain refuge we have ever stayed in!) over the shimmering lights of the Cape Flats. All in all, we could not recommend Nick highly enough - hope to join him for another hike in the Western Cape when we are next here!"

https://www.tripadvisor.co.za/ShowUserReviews-g312659-d10038899-r606316840-Cape_Trekking-Cape_Town_Central_Western_Cape.html#
---
---