Annual Return of Pride of Table Mountain
Red Disa Season 2020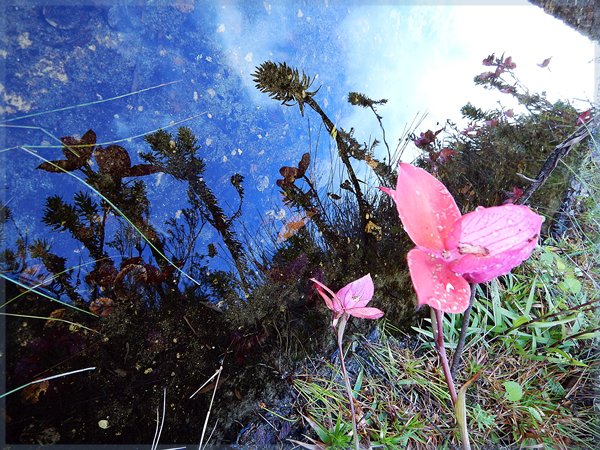 In most mountainous regions, a difference of just several hundred meters in altitude does not usually affect as startling a change in floral brilliance as it does on Table Mountain. 

But in Cape Town frustrated gardeners not far below find it almost impossible to replicate the beautiful abundance of many local flowers that sprout and hover over the mountain's slopes and mossy banks of the Back Table. 
This is because while at ground level we experience the hottest months of the year, the south easterly wind delivers a 'table cloth' cloud that swirls atop Table Mountain. Its mists collect and drip from stems and shrubs. The ground becomes sodden. With this wind the temperature cools. The streams run with chilly water. 
The most famous of the mountain flowers is out for the next few months of late summer. The Red Disa, or Disa Uniflora, is also known as Flower of the Gods, or Bakkiesblom. It is the emblem of the Mountain Club of South Africa. You see it on the jerseys of the Western Province Rugby team too. These rare plants are not to be found growing all over the mountain. But mostly on the south eastern side, especially in hard to find damp kloofs and ravines where the mist swoops down. 
And now is the time to see them.