Guided Wilderness trails of the Cederberg

Journeying in the Cederberg is a trip ...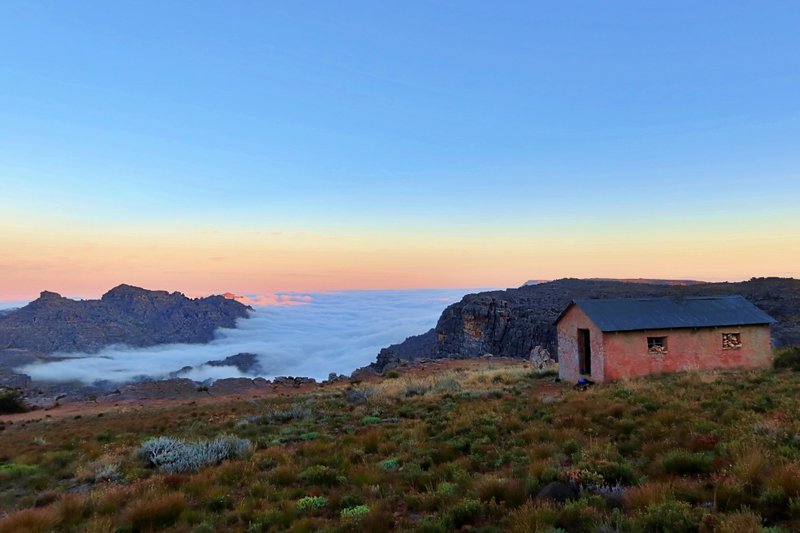 ... into remote tranquility.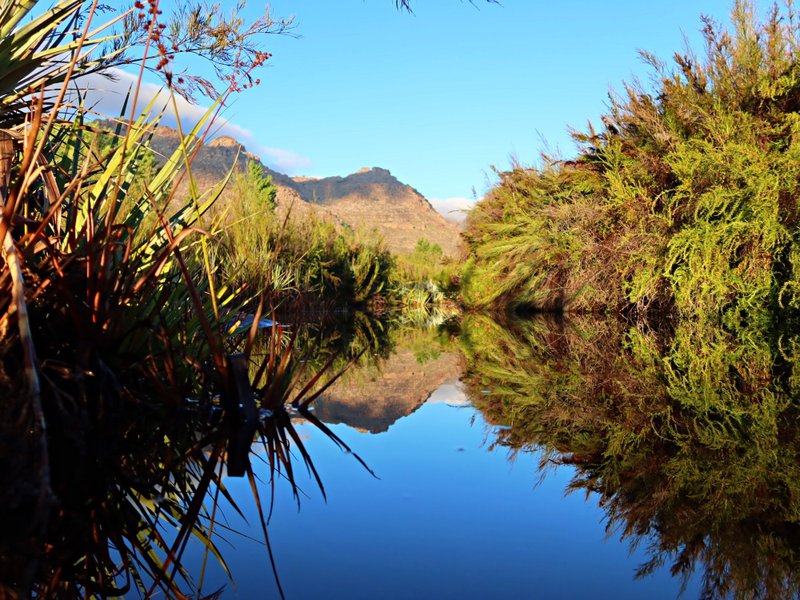 Vast, wild, ravished by time, it seems made for hardcore hiking, purposeful exploration, or soulful meanders.

three hours drive from Cape Town
set in the Cape Floral Kingdom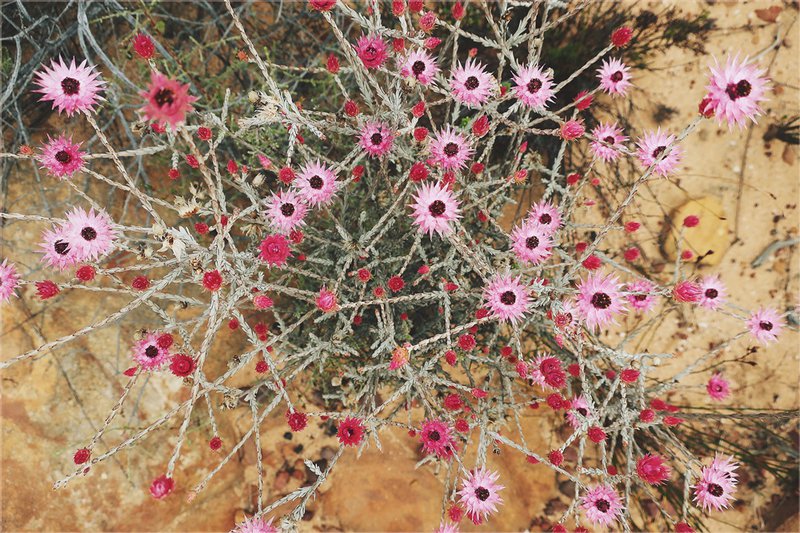 ranges 50 kilometers from north to south / 20km from east to west
The Cederberg Wilderness Area, with about 274km of unmarked hiking trails, is at the heart of the range. It has World Heritage status, and is mostly administered by Cape Nature.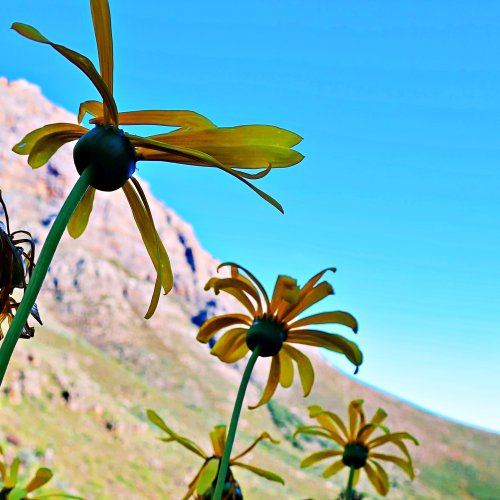 It's a vegetative blend of classic fynbos and succulent Karoo. There are nearly two thousand species, including some of the rarest flowers around.
As for it's name?
The vast cedar forests that grew above 1000 meters are long gone. Some of the regions furniture, as well as telegraph poles were - and some restored river mills still are - made of local timber.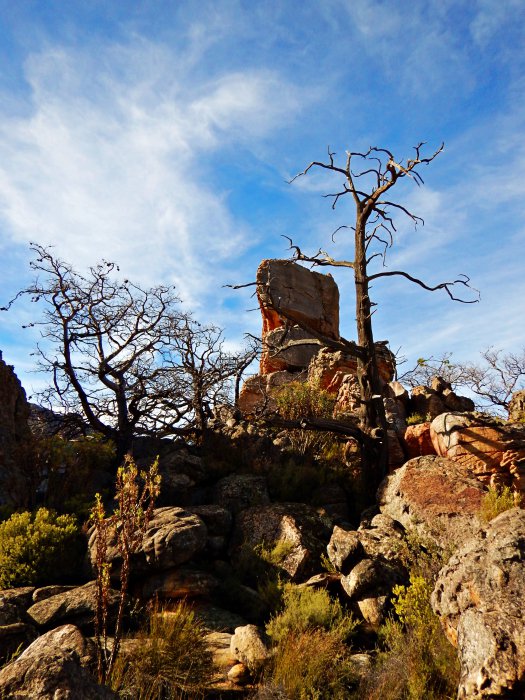 Fire damaged skeletons remain, a few live ceder trees hold out in high crags, while on plateaus conservationists still try for regrowth, as seen below - a cedar re-wilding project.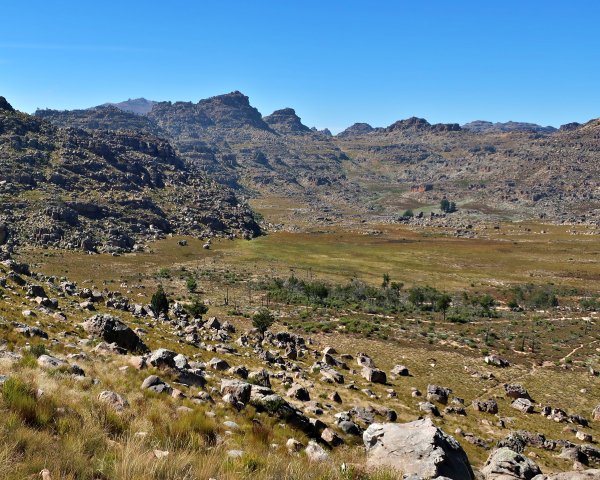 Trails take you through kloofs of afro-montain forest, as well as cedar forest remnants.
---
Walks, easy rambles, and multi-day guided hikes.
Hoist a pack on your back & travel into another age.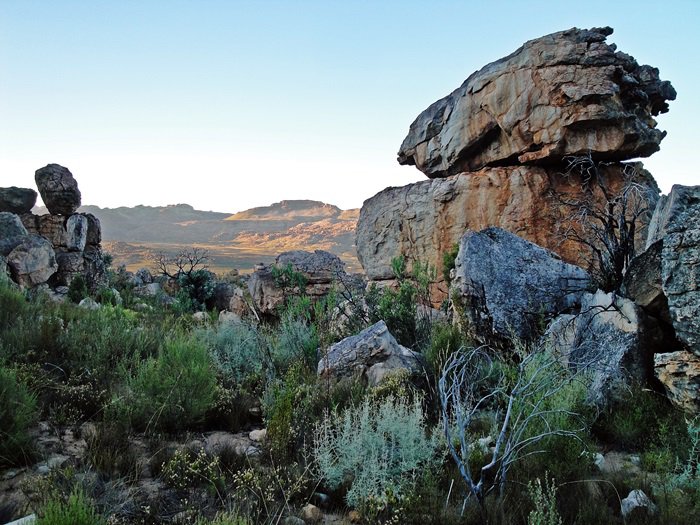 Deep on remote trails traversing rugged terrain, human encounters are rare.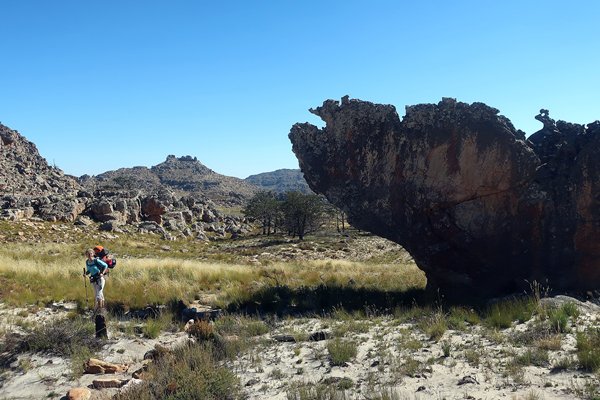 There's an almost Jurassic atmosphere.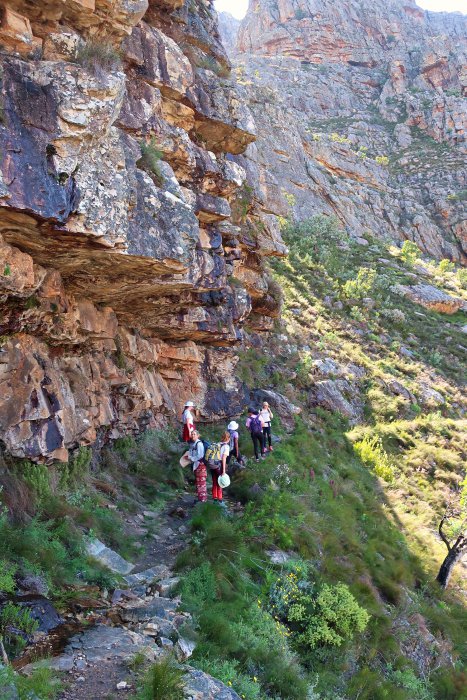 Hike hard, or spend leisurely days out, and return to camp or cottages based at Cape Nature facilities or private farm-resorts.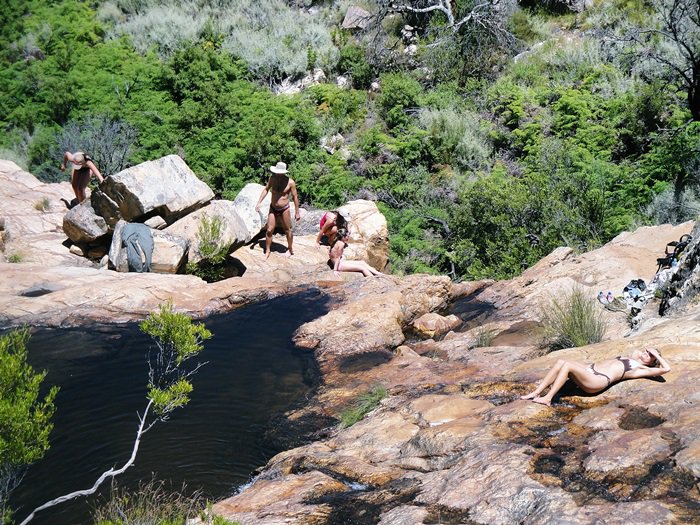 Overnight trail options.
Pack carefully and equip yourselves well. The climate here can be harsh. Be prepared for long treks. Sleep overnight in huts; or in tents, or in the open. Shops and emergency help, depending on where you are and how you're travelling, can be days away. Preparation is key. Especially if all you have to protect yourself from the elements is on your back.
On multi-day hikes one needs to be entirely self-sufficient.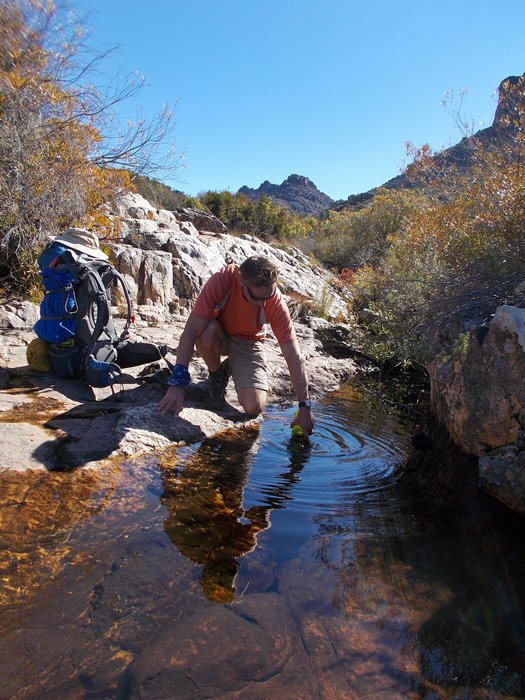 In summer water can be scarce.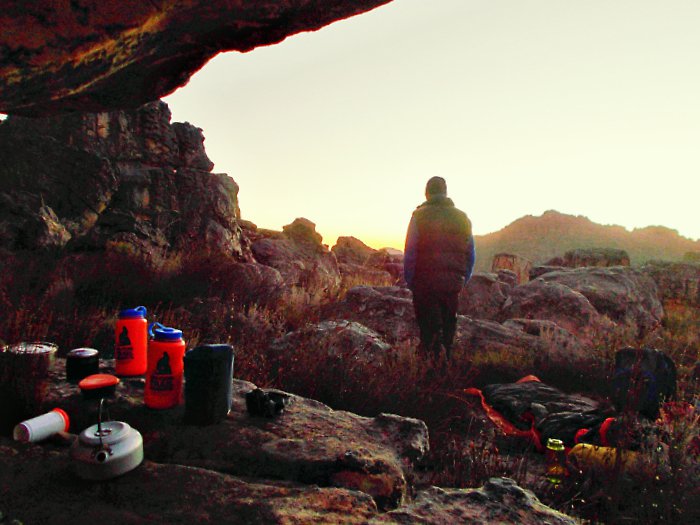 Cederberg has wet winters. Temperatures dip near zero.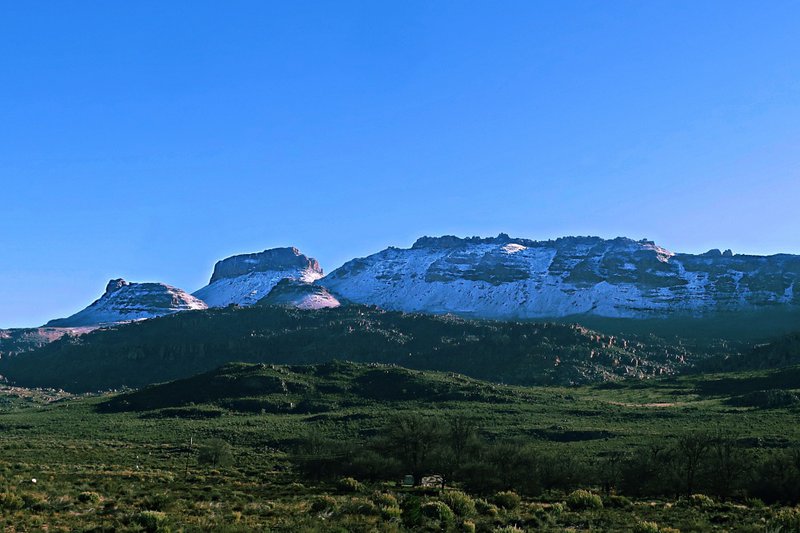 Be suitably equipped. Prepare for all conditions.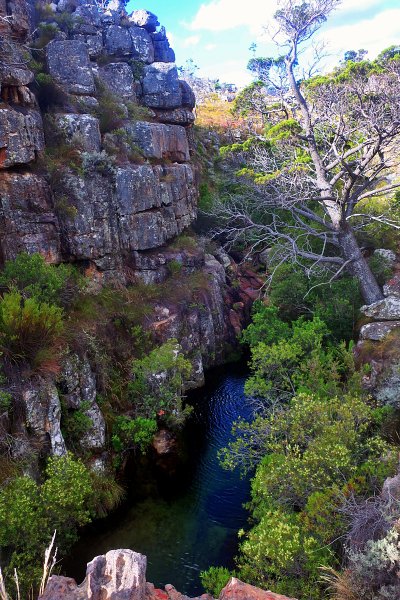 Accommodation
From five star bush spas to just what you can carry in your backpack ...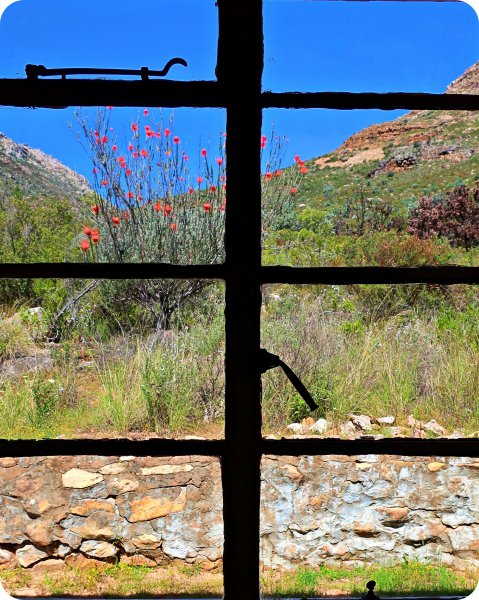 Cottages and camp-grounds run by Cape Nature and private landowners close to various trail-heads.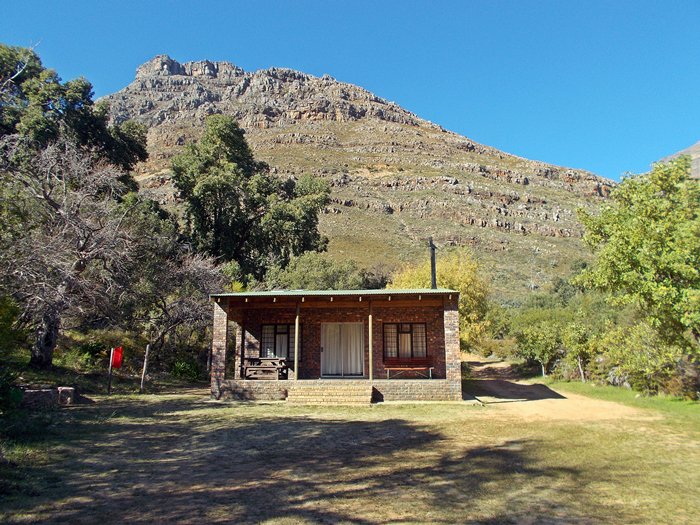 On trail it gets more rustic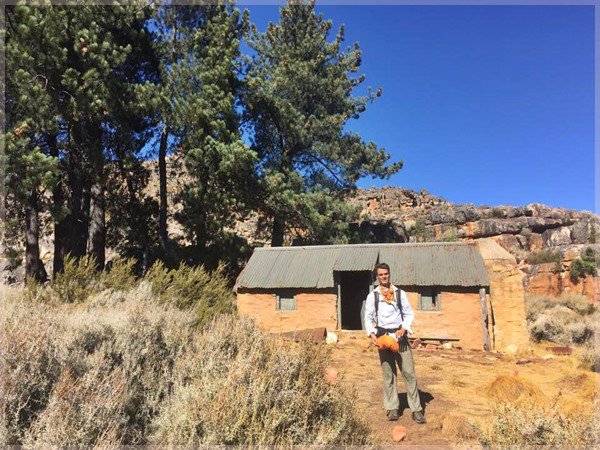 Wildlife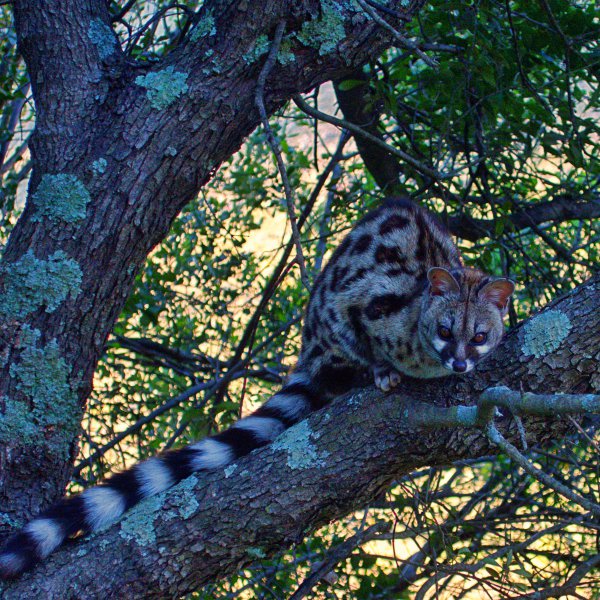 Encounters with non-humans - like antelope, baboons, dassies and genets (above) - are occasional.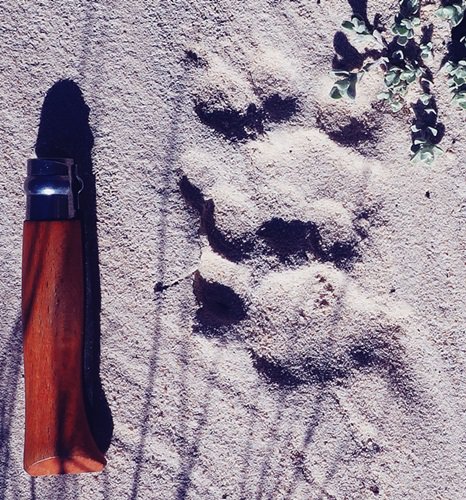 On-trail: signs of stealthier predators.

There are snakes; seen less in winter, spring. Creepy-crawlies, small rodents scurry around in the straw-floor huts. Should weather conditions dictate you sleep in a hut, check round carefully, and you could pitch your tent inside it and zip up.
---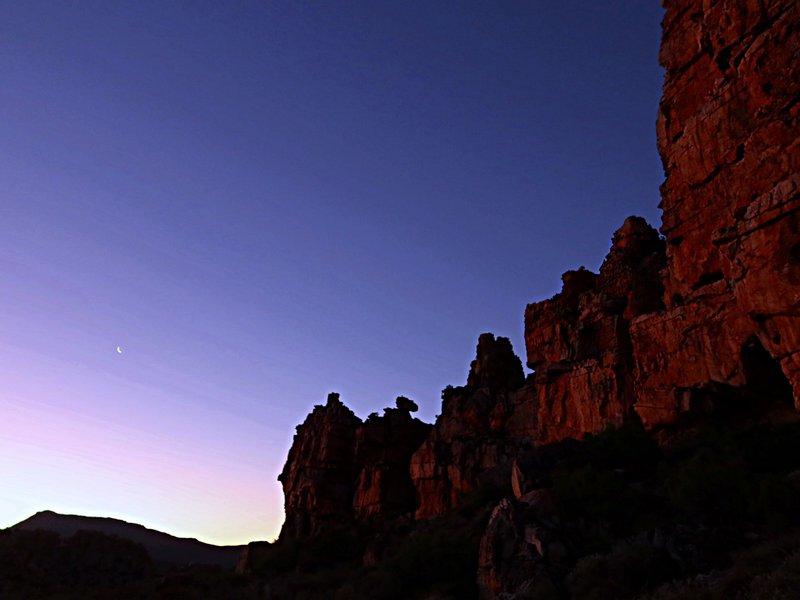 Activities besides hiking and camping
Visit the highest local wine farm

Tour rock art sites.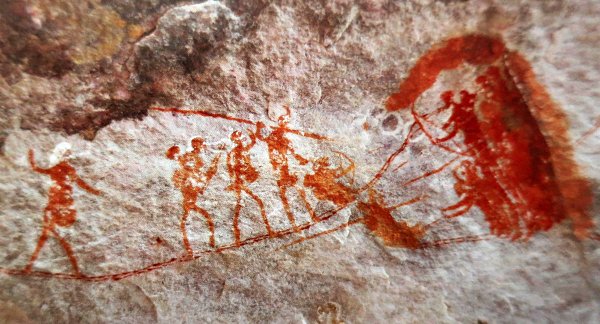 Take a tour of the sky. Forget human-set boundaries ... Check out an older, bigger picture. Explore the stars at the local observatory.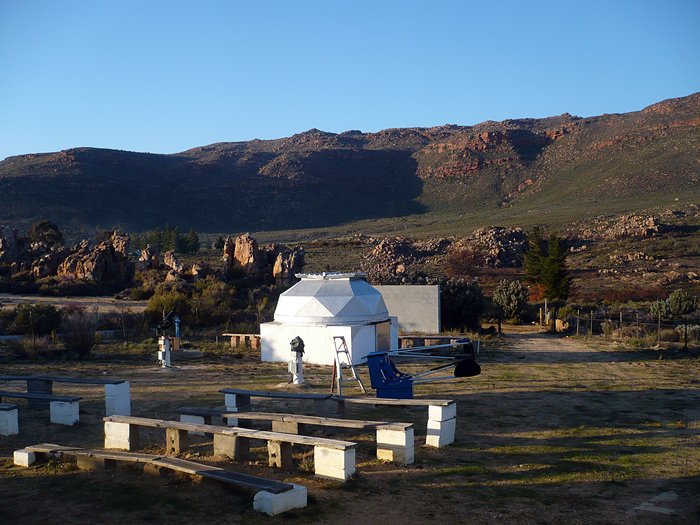 Experts guide you through the night sky. (Weekends when no full moon.)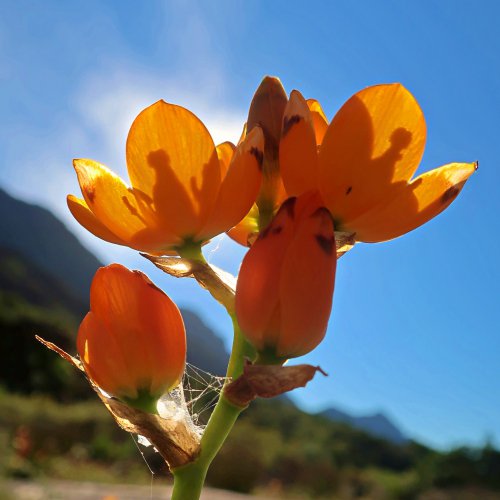 Best Time to go?
Spring brings on a wildflower bonanza.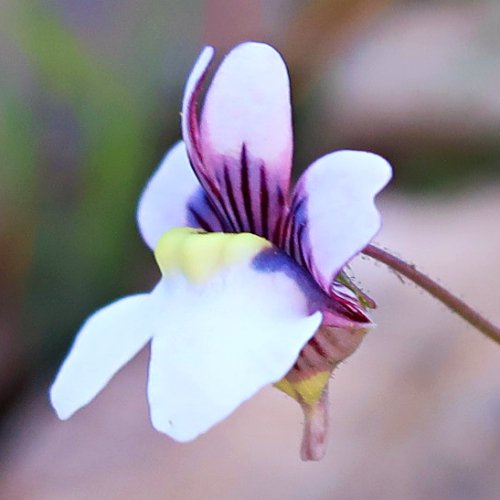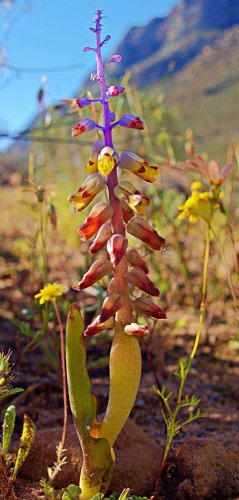 For more information about custom-made guided hikes in the Cederberg Wilderness region, please contact me.
Notes on Nature's Orphan trees - the Cape cedars here.

Reviews:
"Did an overnight hike with Nick Ashby at the Cederberg Wilderness, with stops at the Middleburg hut, Sleepad Hut and Crystal Pools. Apart from being an excellent and careful guide with great knowledge of the area, Nick made it a truly memorable experience with his love of plants, animals and natural history, he explained route options made us decide on the options together."