More Info/Notes
Observations & historical notes


April 2018
TABLE MOUNTAIN HISTORY:  
A brief history of Cape Town's early laundry workers at the Platteklip Stream & creation of its Wash-houses.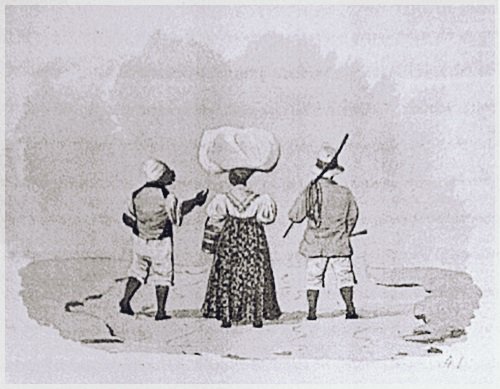 The Wash-houses on Platteklip Stream are now a National Park guest house close to the heart of the city. What social forces led to their creation? 

---
7 Feb 2018
Red Disa Season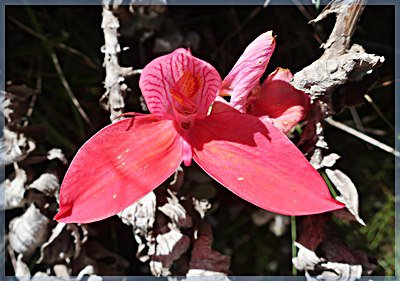 The Red Disa,  the Cape's iconic flower currently in bloom, thrives only in certain high mountain conditions  Read on here ...
---
5 Feb 2018
Although there's an alarming rise in recent incidents, there are still places in Cape Town to hike in relative safety. No hiking guide in their right mind would knowingly go into risky territory. But on any mountain safety is never guaranteed, even if you avoid the obvious, or even vaguely possible hot-spots.  However, some of the nicest hiking areas are not among them.

---
TABLE MOUNTAIN WILDLIFE:
FOREST SHREW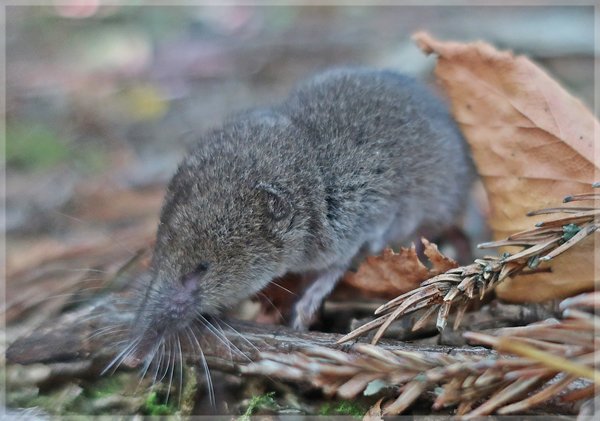 Forest Shrew spotted above Skeleton Gorge. It was a perhaps unusual sighting as they are known to be nocturnal; other sources say they are active during the day. This one was quite unconcerned about us humans about. If it had, it would, apparently, have given off a strong diesel-like odour, as it does when predators approach.
Food: insects, larvae, beetles, earthworms, small geckos and frogs 
Nest in shallow burrows lined with soft grass
Four babies per litter, born in summer.
---
17 January 2018
Drill Baby, Drill: The Mother of all Problems
There will be an impact on the local environment from the various plans to stave off the water supply crisis. Desalination produces excess salt. With tapping into the aquifer the water-table will surely drop, with the high ground possibly hit first - meaning Table Mountain.   The impact will not just be on biodiversity, but possibly on the availability of fresh food. It's an unenviable task for Cape Town's leaders. Read more here.
---
TABLE MOUNTAIN WILDLIFE:

Cape Crag Lizard
---
15 January 2018
Crime on Table Mountain
Crime on the mountain needs to be dealt with urgently. Read more here ...

---
3 Jan 2018
Holly's Rescue
On Lion's Head a young adopted dog's enthusiasm for the walk got the better of her, leading her to danger and in need of rescue. She spent the night half way down a cliff on a precarious ledge, with her carers worried for her safety.
---
28 DEC 2017
VISITING THE ELAND BUSH-TAMERS OF CAPE TOWN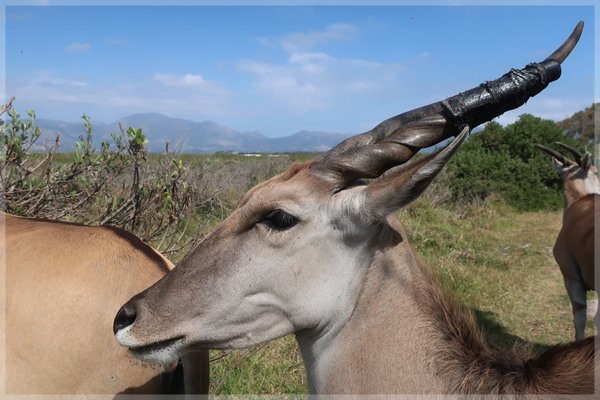 The Eland, an iconic Cape species, whose cultural significance stretching back into Khoi San culture, is experience a revival. An environmental & training programme, the Gantouw Project, has re-introduced them to the city.

---
October 2017
MOUNTAIN LIFE:
Post fire: insect Survivor & Floral Thriver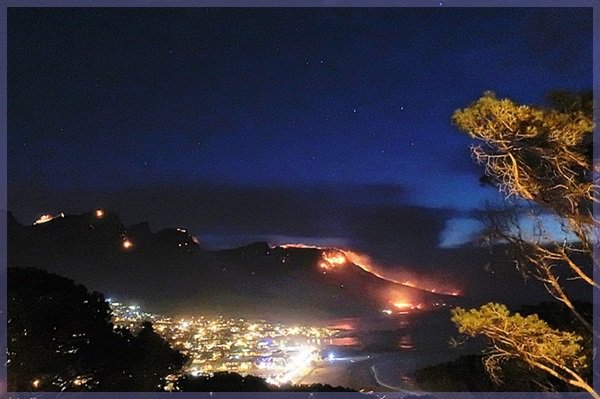 Cape vegetation needs periodic fire. Historically they started naturally - often by sparks formed in rock falls; or lightning. The land evolved this way long before humans turned fire into a technology. 
Nowadays humans start most veld fires. 
It's unknown how the fire started on Table Mountain's western flanks in October 2017. 
Here are some thoughts and pics of the devastation taken in the weeks following that blaze. 
---
TABLE MOUNTAIN HISTORY:  
Woodhead Reservoir & The Table Mountain Dams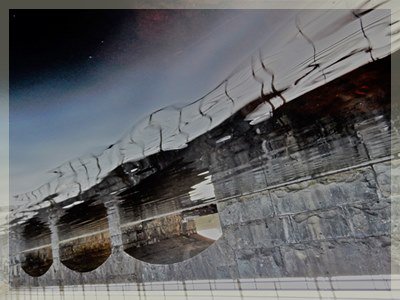 Cape Town's early water issues. The creation of the dams on Table Mountain.
---
GEOLOGY:
Flat Top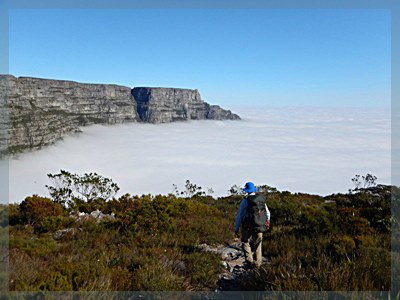 My take on the story behind the Table Mountain's shape, like the iconic landmark itself, is still evolving.
---
MOUNTAIN LIFE:
RASTAFARIAN WILD HARVESTERS ON TABLE MOUNTAIN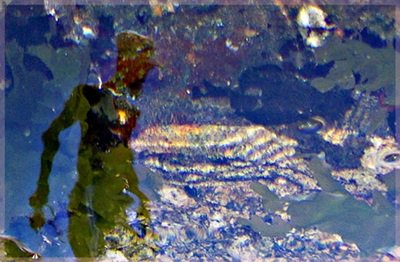 Notes on the Cape's traditional medicine trade

---
MOUNTAIN LIFE:
Some invertebrate beings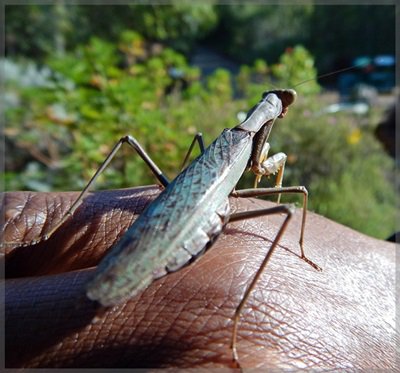 ---
MOUNTAIN LIFE:
Nature's Great Gap-Takers feeling the Squeeze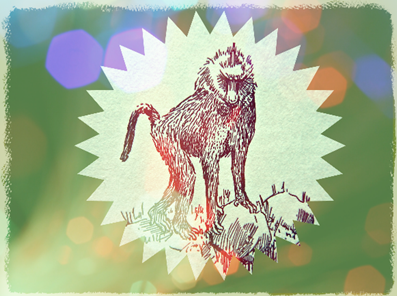 The Plight of Cape Town's Baboons
---
MOUNTAIN LIFE: 
The Mountain's Limbless Reptiles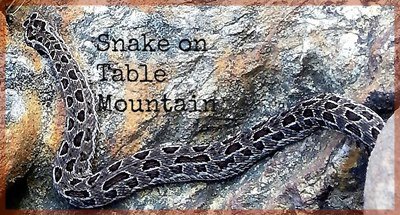 A rare sighting of an adder. But which sort?  See the video here.

---
21 Table Mountain Maps
to help better understand Cape Town
---
Mountain Mystery
On an early scramble - this shoe. There was no-one ahead of me ...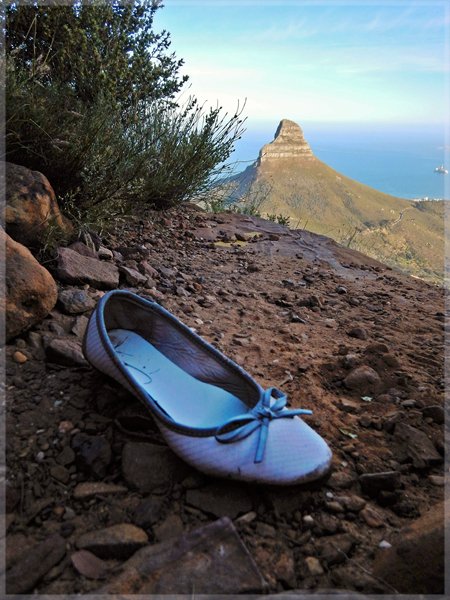 ---
---
---