Cape Trekking
Guided hikes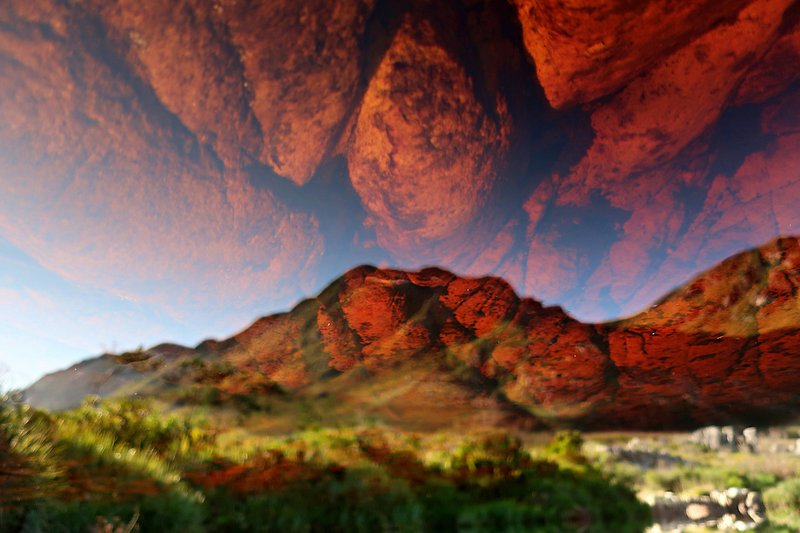 LOCKDOWN GUIDE TO CAPE HIKING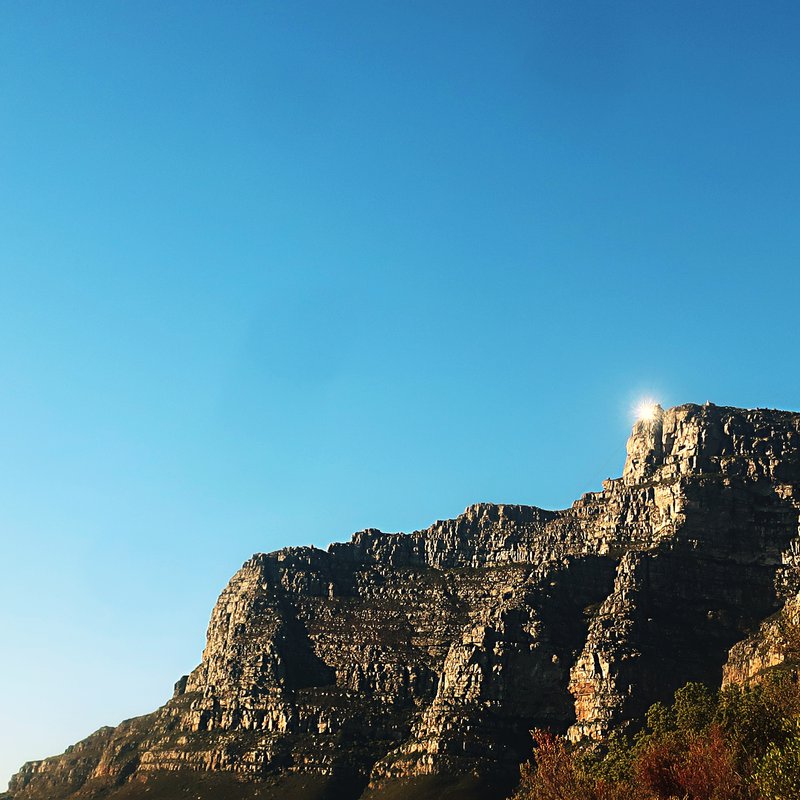 The Table Mountain Cable Way is open (a bit)
As of last Friday it's open for hikers. And only one way - down. Also, apparently on weekends. But last week it was open on Friday, but not on Sunday. So best check Table Mountain Ariel Cableway website, as linked below.
I haven't been up there yet. Apparently only ten at a time are allowed (Normal maximum capacity is 68 people). Apart from the Wi-Fi lounge where hot and cold drinks are on sale, all other retail facilities are closed.
It's still going to be a while till the place becomes the main commuter hub that it is for myself and other guides. But one more shackle has dropped. Yay.
More info here
---
To Mask or not to Mask while hiking Table Mountain?
So I heard Judge Dennis Davis talking about how he walks up Table Mountain a couple of time a week. He socially distances himself from his companions, and wears a mask, and says how extraordinary it is that so many people on bikes or on foot are without masks. Generally of the 25 - 40 age group. They couldn't care less for him or anyone else.
I know what he means. I don't have the balls, or his distinct kind of jovial gravitas to ask, or shout, as he says he does, for them to put one on.
I just know that you'll get arrogant glares back at you, which Davis says happens regularly. As if you are asking for something outrageous.
But what does the science say about wearing masks? For that, (and to see the most outrageous pair of hiking shoes) read more here.
---
LOCKED DOWN TIGHT
Moving online for work has kept me off the mountain apart from a quick nip up and down a couple of times a week. So my hiking advice is mainly about maintenance.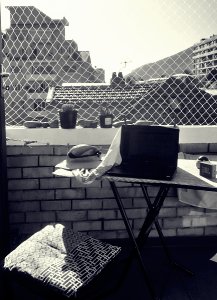 Corporeal fault-lines in a midlife body are under unnatural pressure. The shift from the ambulatory economy to the digital has had predictable results. My lock-down stretch-ercise regime is insufficient to counter the affects of swapping ten to fifteen hours of hiking a week, for double that sitting down.
Part of the problem is that my current work is so involving, that my lower half has to trigger nerves to bring my attention to the crisis in my muscles.
Life's a series of lessons, the latest being a reminder that the psoas, is key. Yet it's the most neglected major muscle. It needs strengthening and stretching, especially to stave off the occupational hazards of life at a computer.
More later, once I have a firm idea of how best to get rid of the discomfort. But for now, sitting cross-legged while at a computer brings some relief. And stretching.
---
MORE HIKING OPTIONS UN-LOCKED:
I've heard Cape of Good Hope has opened for day trips. Well worth it.
Cape Nature hiking routes are also open, including the Palmiet River Trail in the Kogelberg.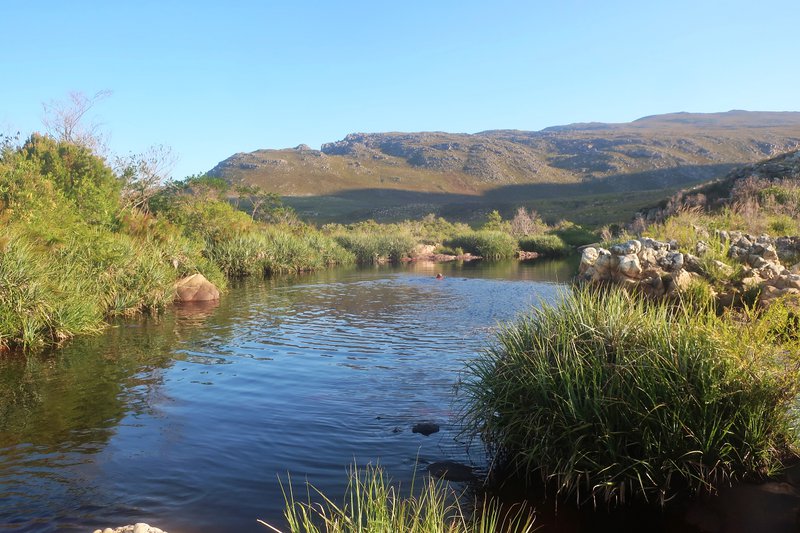 An easy walk, though take care when crossing smooth river rocks.
You can't get permits at reserve gates. Pre-purchase them online: www.capenature.co.za. or contact 087 087 8250 (074 936 2139 or 062 318 4987 on weekends)
Cape Nature requests face-masks, and to keep hands disinfected. They'll also scan temperature, and take visitor info for the Visitor Access Registration.
---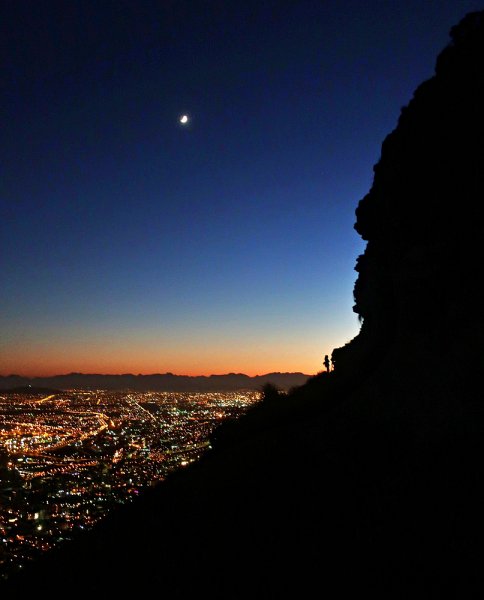 Walk Table Mountain & other Cape trails in the Cape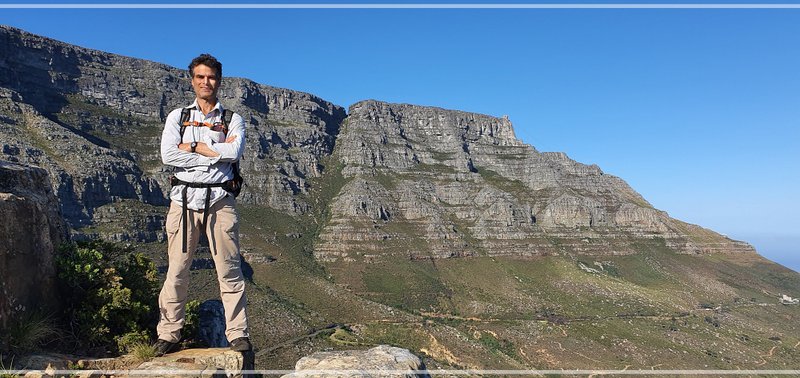 Nick
---
CAPE TOWN HIKES
Take Table Mountain's main route ascents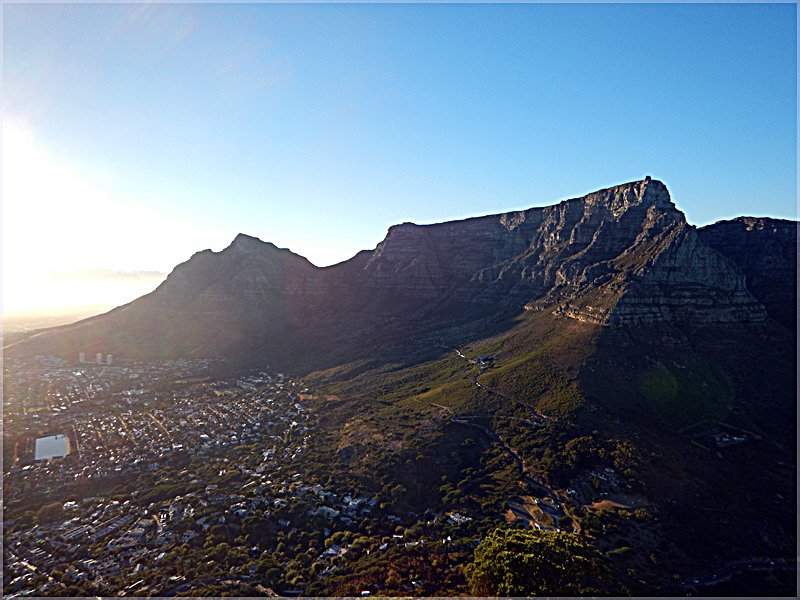 or experience the less-travelled hiking trails of Cape Town's famous mountain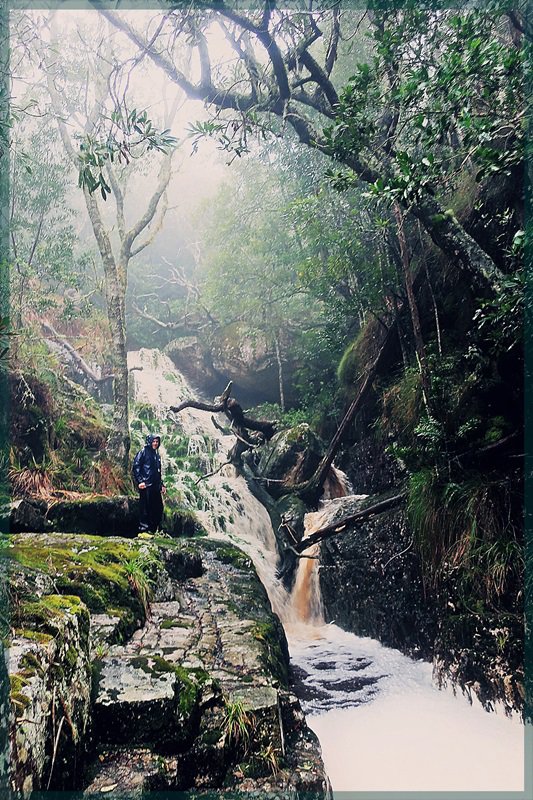 All levels of ease & interests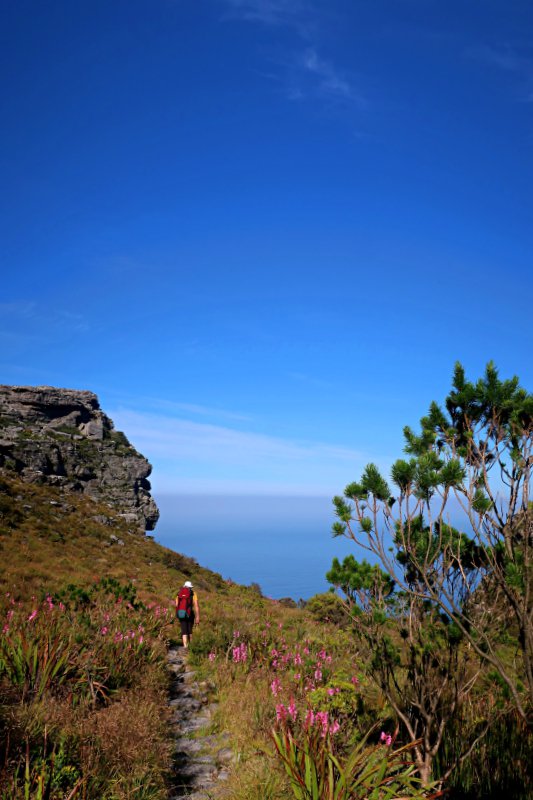 PLEASE NOTE THAT THE CABLEWAY WILL NOT RUN DUE TO ANNUAL MAINTENANCE BETWEEN 7 - 26 JULY.

---
Hike Cape of Good Hope Nature Reserve
Near Cape Point - walk Atlantic and False Bay coastal trails.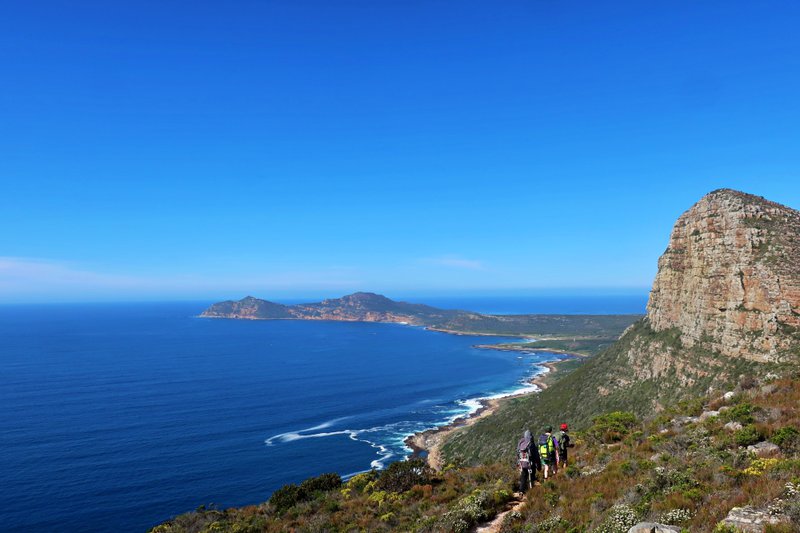 ---
Beyond the Peninsula ...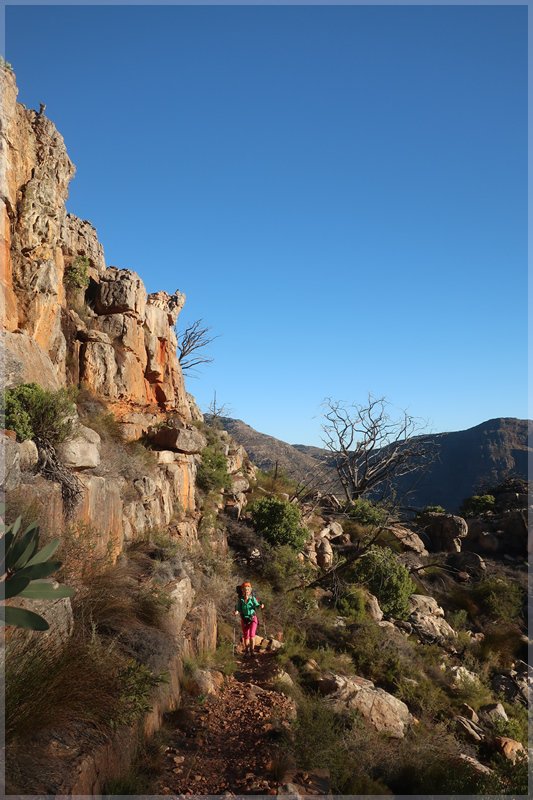 ---
Sunrise & sunset hiking
Lions Head at Dawn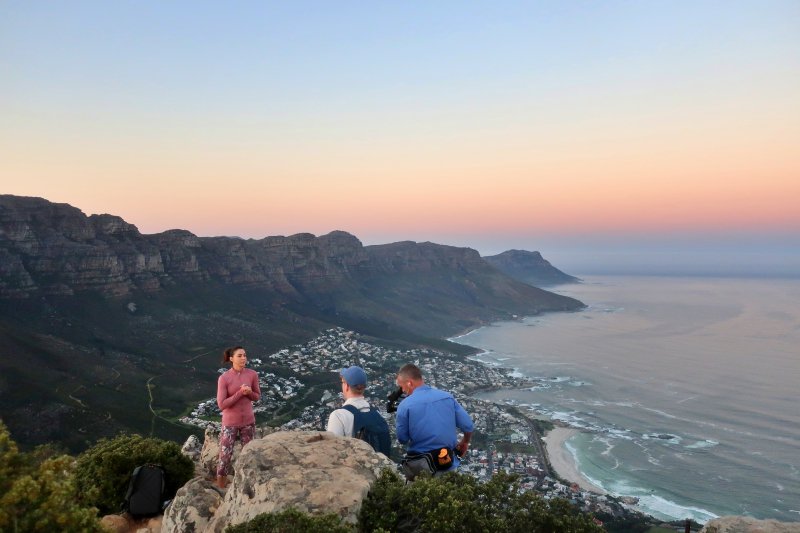 360 degree views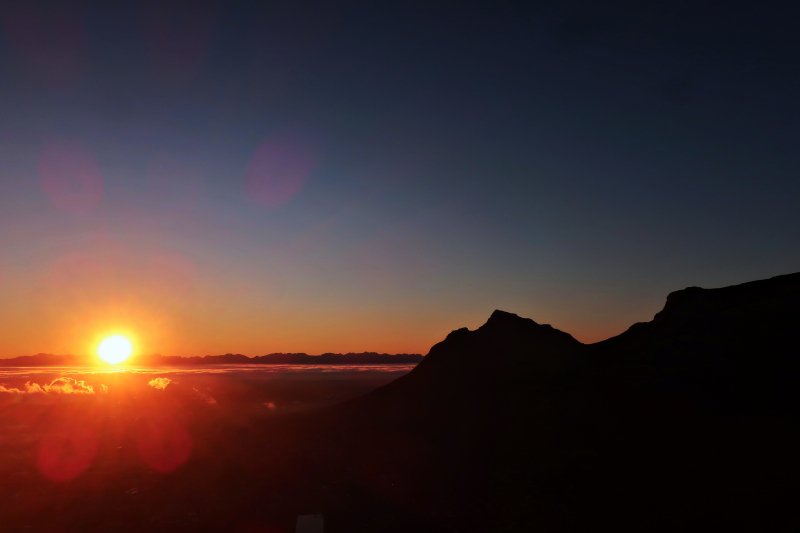 Find out more
---
Article:
Table Mountain's influence on the city in: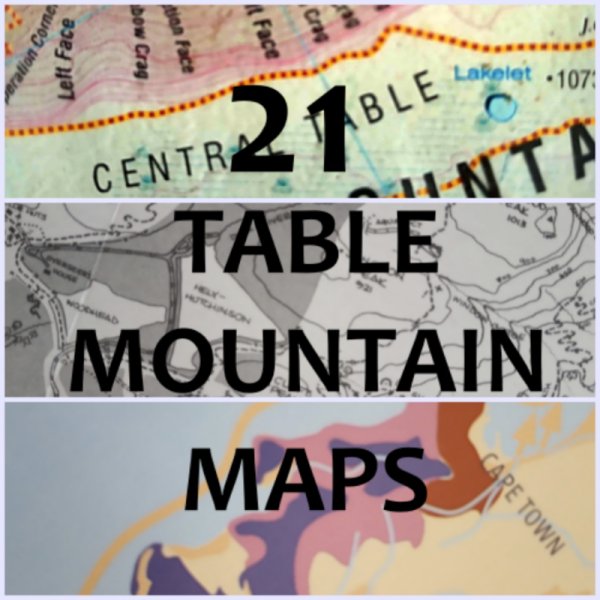 Aspects of Cape Town's deep geologic roots, history, hydrology, human culture ...
---
Article:
BABOONS IN CAPE TOWN'S TABLE MOUNTAIN NATIONAL PARK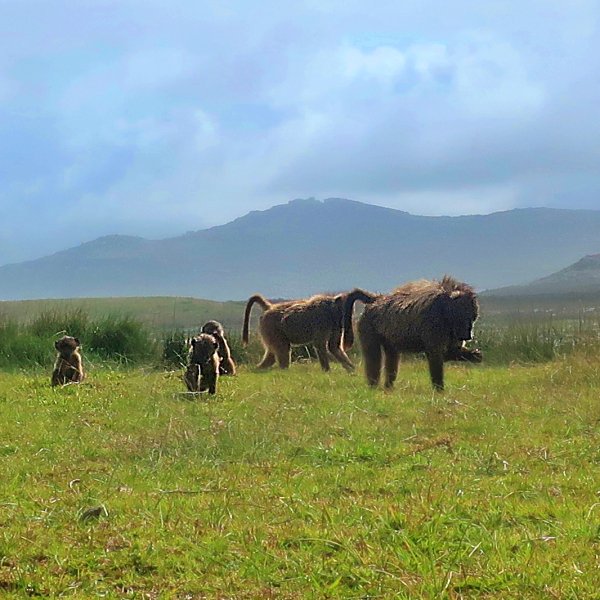 Yes, but where?
---
Article:
DEAD WHALE & OTHER SINISTER LITTER AT CAPE POINT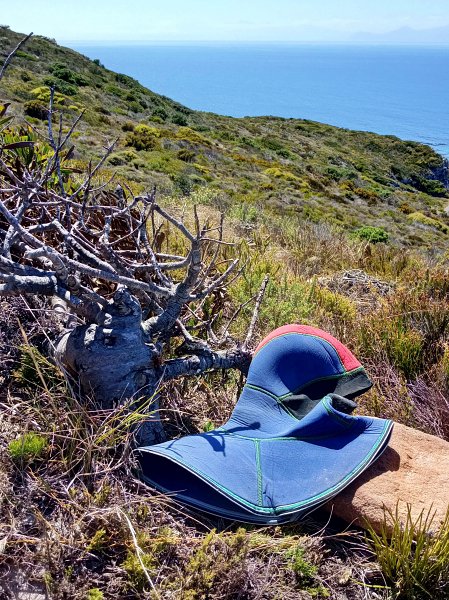 Signs of increased pollution and hunting of marine wildlife round the Cape, both legal & illegal. But is any of it ethical?
---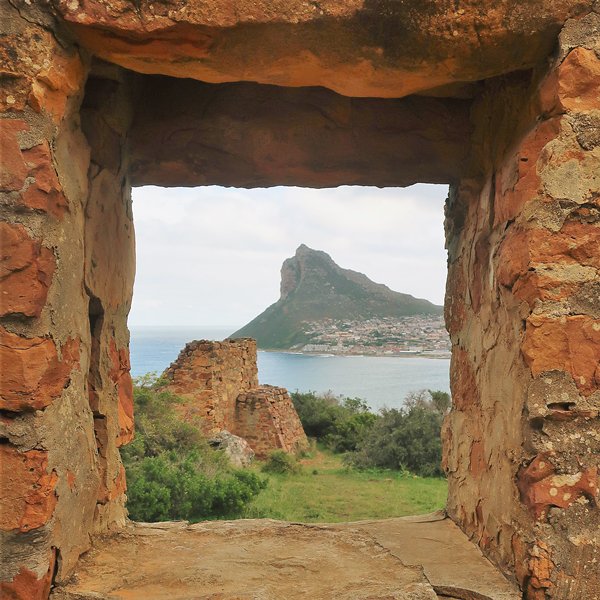 For more notes on the Cape's natural and historical heritage please go here.
---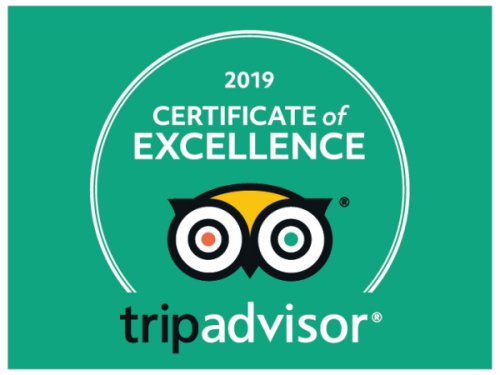 Reviews: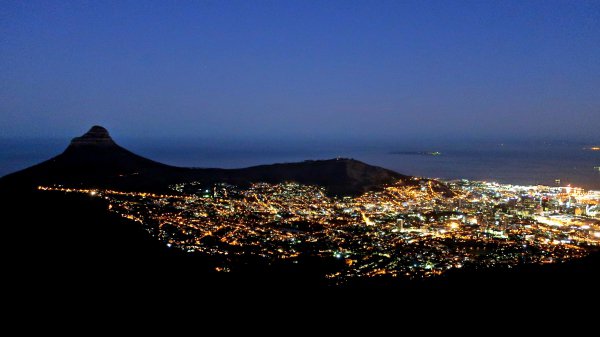 "Wonderful full day hiking on the Table Mountain.

I enjoyed a fine hike up, and across Table Mountain with Nick as a very experienced guide on my side. It was entertaining to chat with him and we got lots of interesting information around the Cape. He knows a lot about vegetation, geology and history of this mountain.He adapted the route to get the best out of the changing weather conditions, guiding us around the clouds, and brought us to stunning places. It was a perfect day! He really cares. I am very glad we spent a whole day on the hiking tour – there is so much to see and experience with Nick. A wonderful ending for our holidays in South Africa"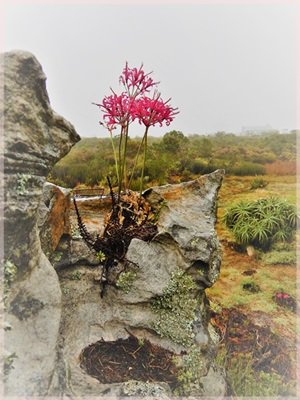 "Fun and Educational Half Day at Cape Point

Friends and I booked Nick for a half day hike in the Cape of Good Hope Nature Reserve, and this ended up being one of the highlights of our trip. Nick is an engaging and personable guide with a wealth of knowledge about the local flora, fauna, geography, and history. He even had some excellent recommendations for points of interest and activities for the rest of our trip along the Garden Route. Cannot recommend highly enough!"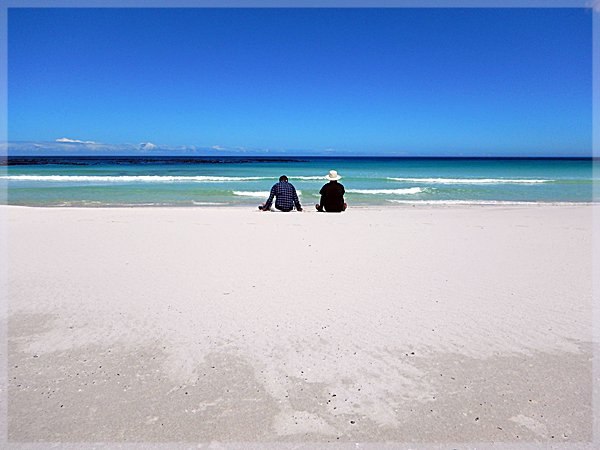 "Full day Table Mountain Hike starting in Kirstenbosch Gardens, up Skeleton Gorge to the Cable Station

Our day with Nick was the highlight of our week in Cape Town. His knowledge of the fauna and flora and of the history of Cape Town added to our enjoyment of the breath-taking scenery. He managed to choose a route perfect for the fitness levels of our group . We especially loved his homemade snacks - especially the ice-cold pineapple slices just when we really needed them ! We will definitely be contacting Nick to show us more of Table Mountain next time we visit Cape Town."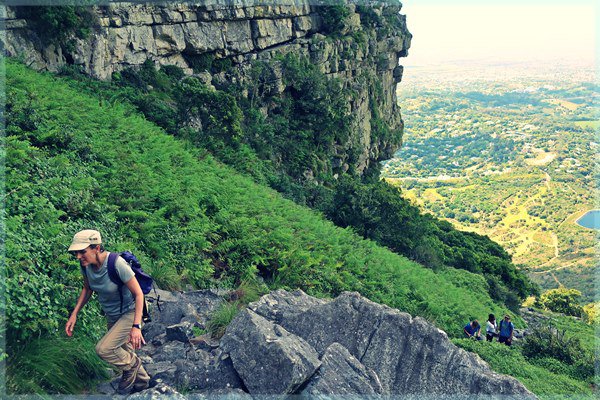 ---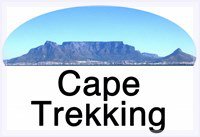 ---