Cape Trekking
Guided Hiking Tours on Table Mountain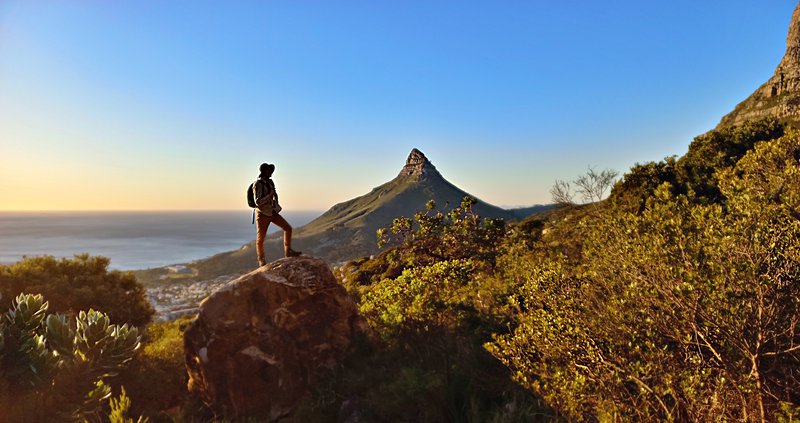 High up, get the lowdown on Cape Town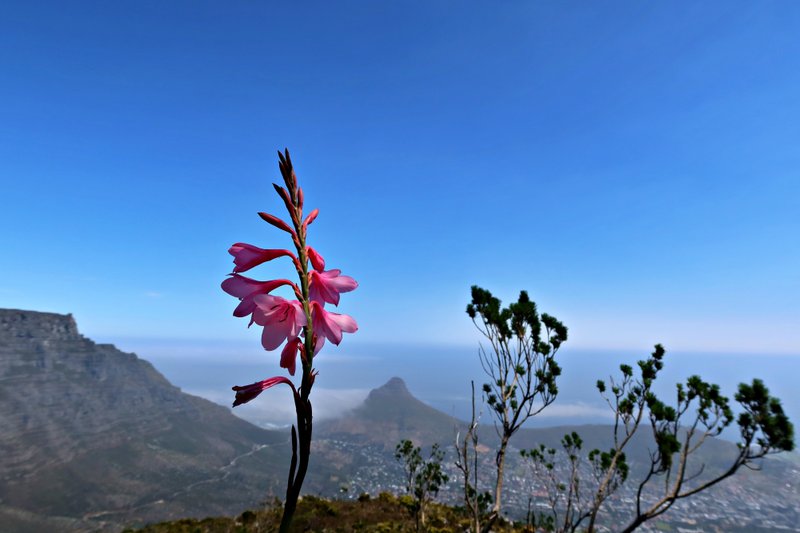 Mix exercise with breathtaking pleasure,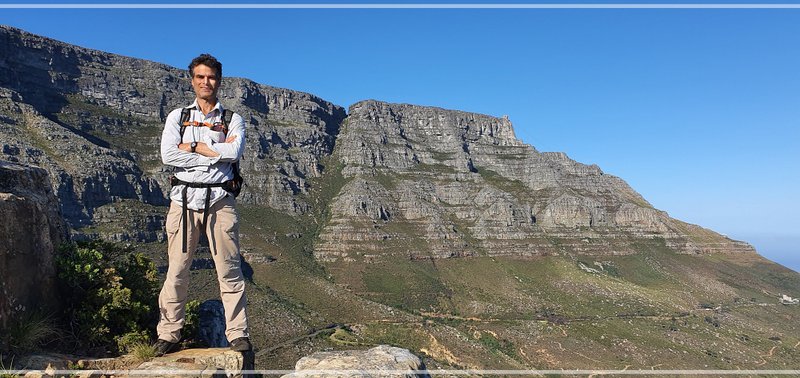 on guided hikes along the mountain's popular trails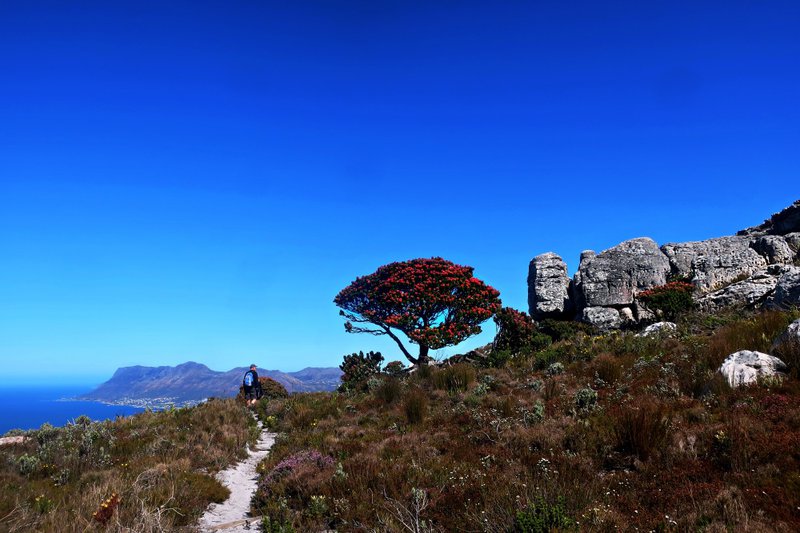 or other of the National Park's main or back routes ...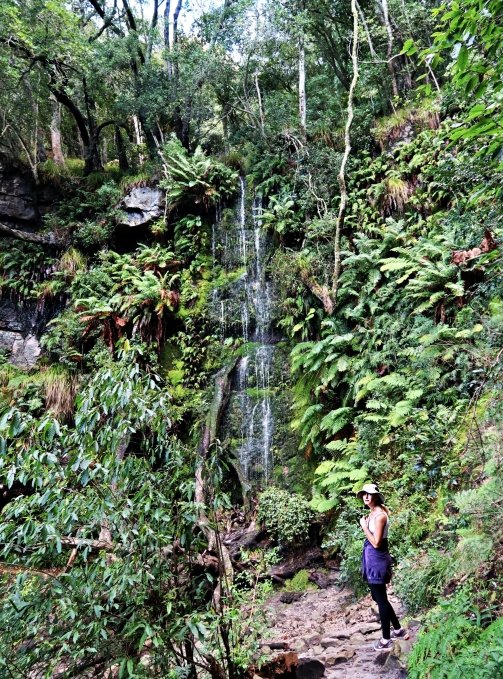 ---
---
A NOTE ON TABLE MOUNTAIN CRIME, November 2023

Avoiding known criminal hot-spots at the moment is the guiding community's greatest concern. But by steering clear of apparently risky areas, safety can never be totally guaranteed. Still, some of Table Mountain's loveliest trails, are not yet being affected by crime.
Currently I avoid guiding early morning or evening hikes on routes near Lions Head and Signal Hill; also at any time on the Twelve Apostles side, due to crime spikes in those parts of Table Mountain National Park.
As of 20 / 11/ 23 Tafelberg Road near Devil's Peak is within range of criminal activity.
Here's hoping the situation improves soon ...
---
---
Hiking beyond Cape Town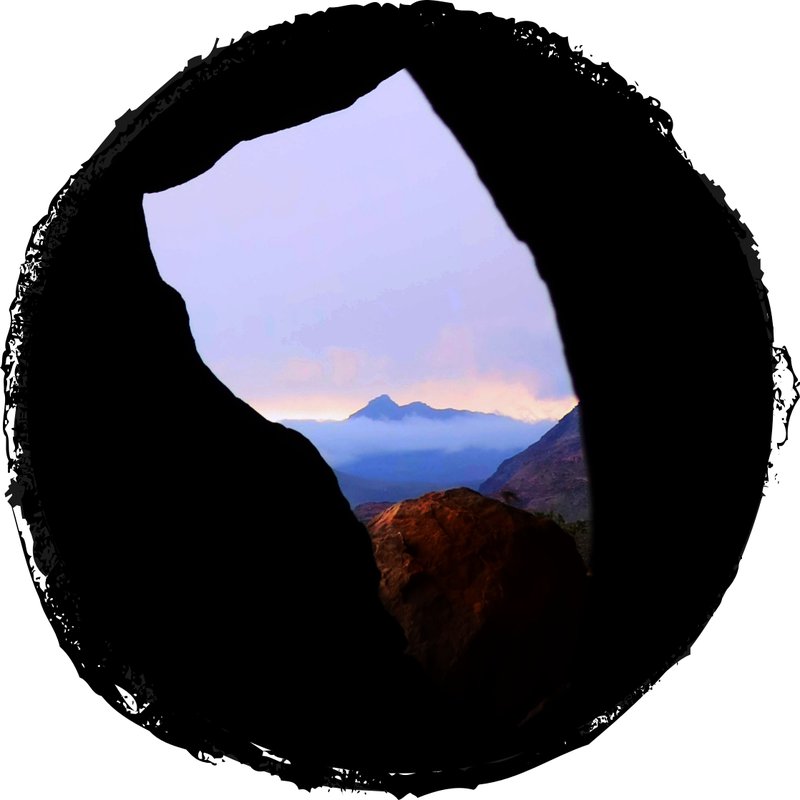 Cederberg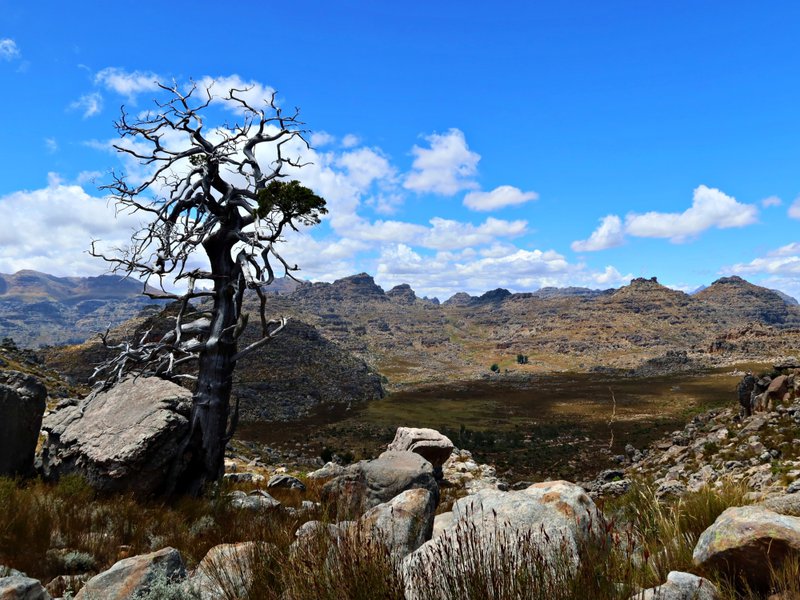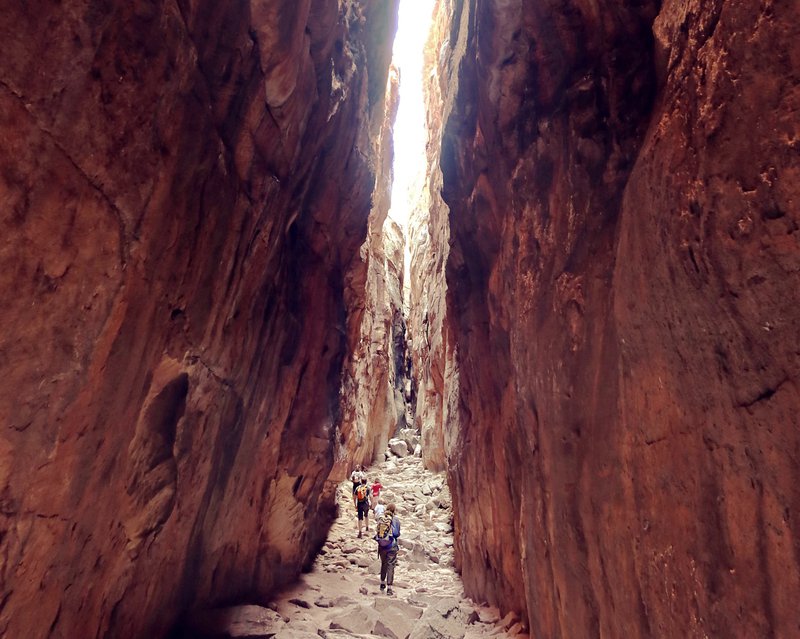 guided Cederberg hikes
---
FEATURED GUIDED HIKES IN CAPE TOWN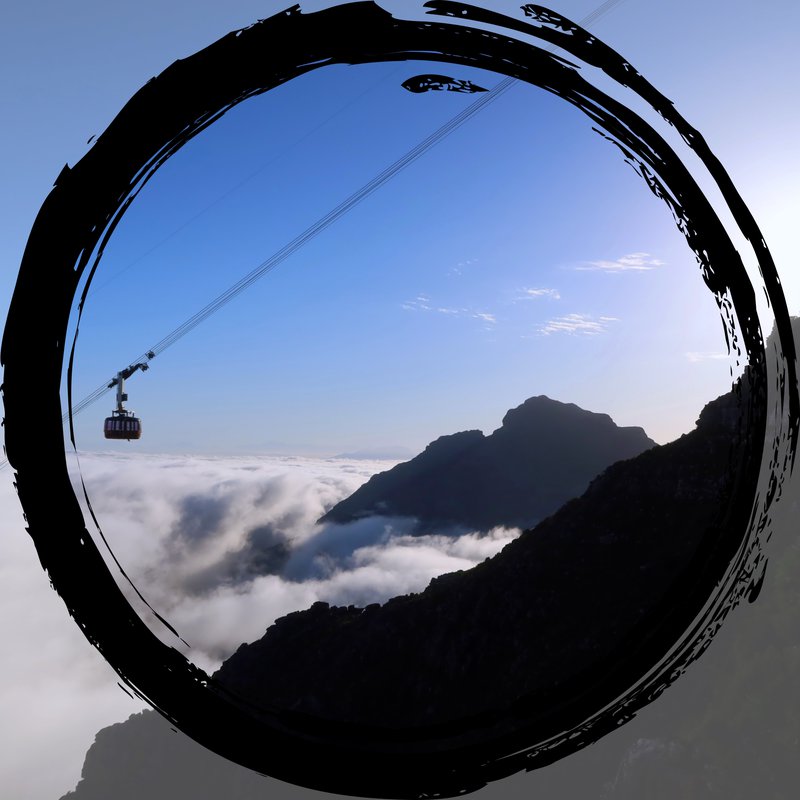 There's more to Table Mountain than its well-known front face. Alternative routes offer varied views of Cape Town, and its famous flora and fauna.
Hike to the upper cable station via the less travelled Twelve Apostles routes. TEMPORARILY SUSPENDED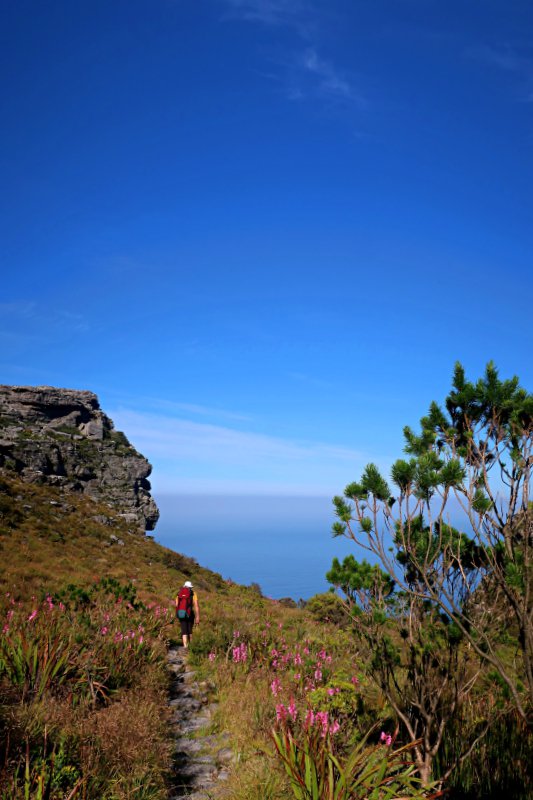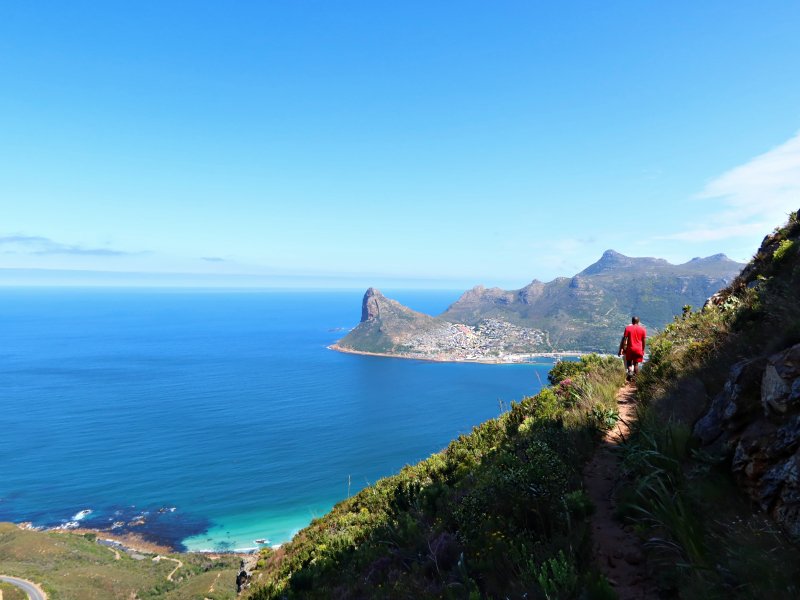 Hike in Silvermine Nature Reserve:
Dip onto the trail that traverses high above Chapman's Peak Drive, then climb back up for a post-hike swim.
---
Sunrise & sunset hiking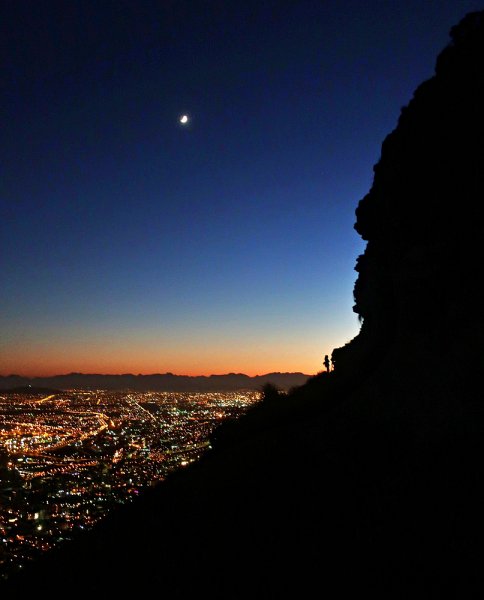 Lions Head at Dawn (currently closed.)
Find out more
Table Mountain sundown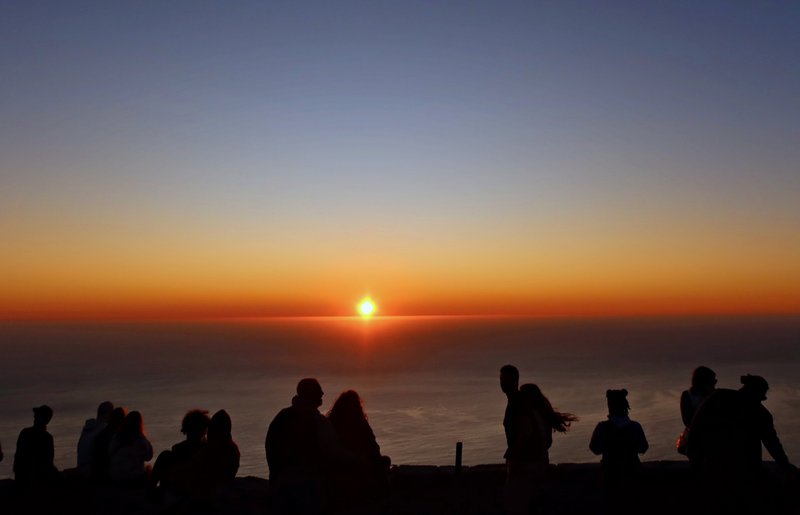 Hike up. Cable car down as the day draws to a close
---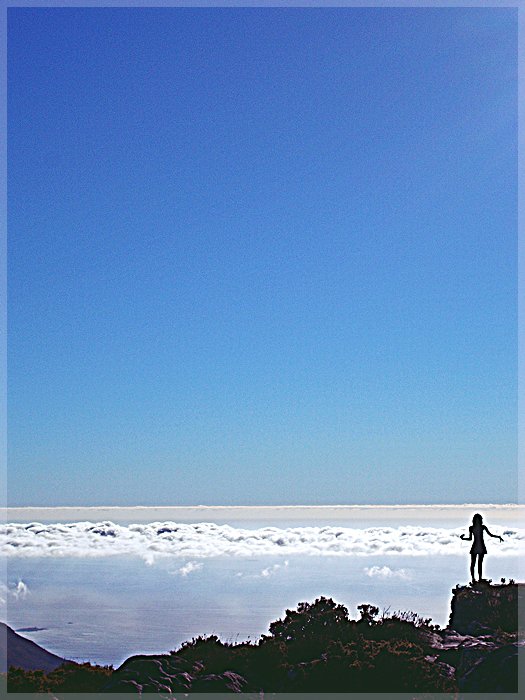 At the upper cable station
Hike Devils Peak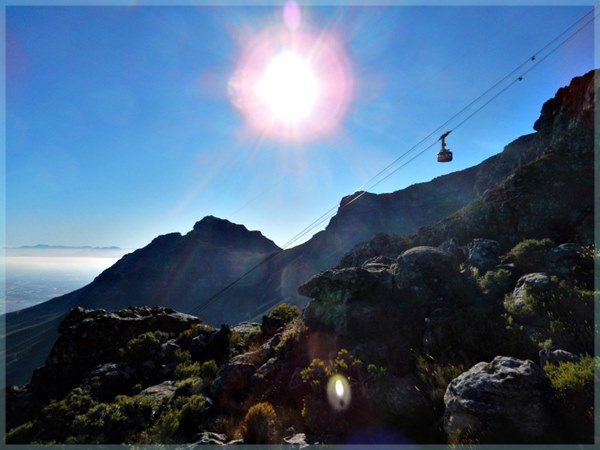 Or Cape Town's other less-travelled trails ...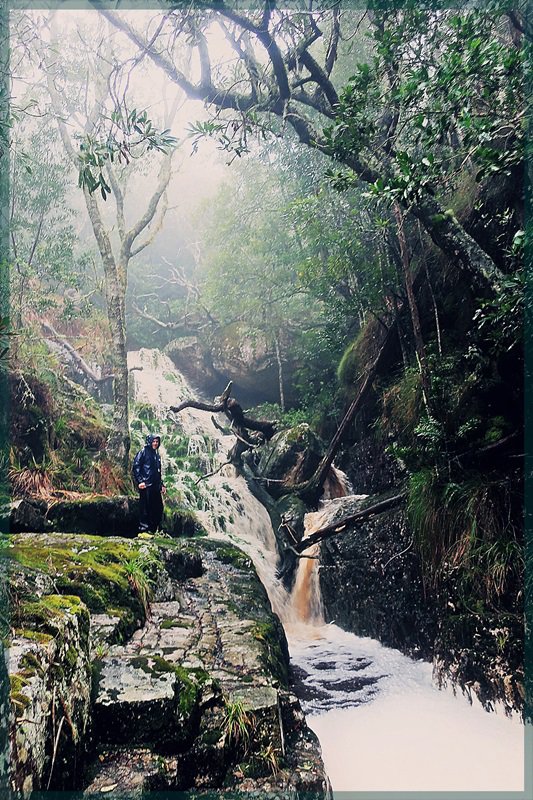 All levels of ease & interest
---
Walk Cape of Good Hope Nature Reserve
The Atlantic and False Bay coastal trails
Cape Point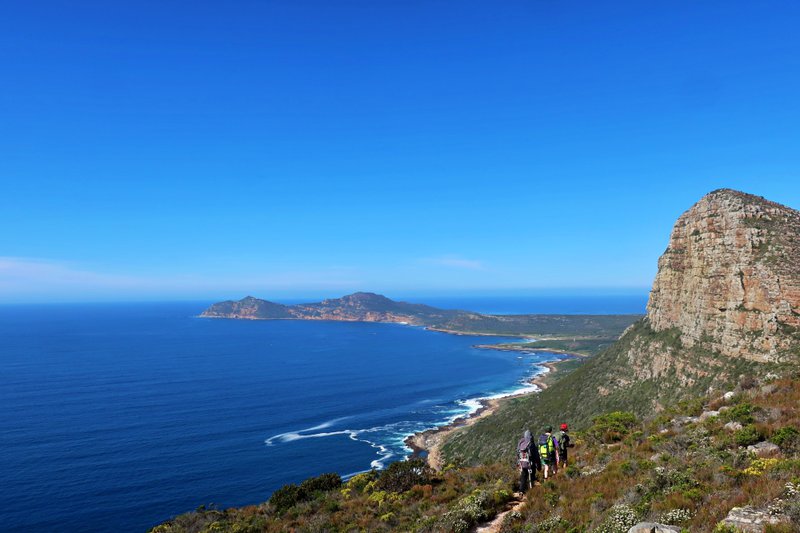 Read more ...
---
Beyond the Peninsula ...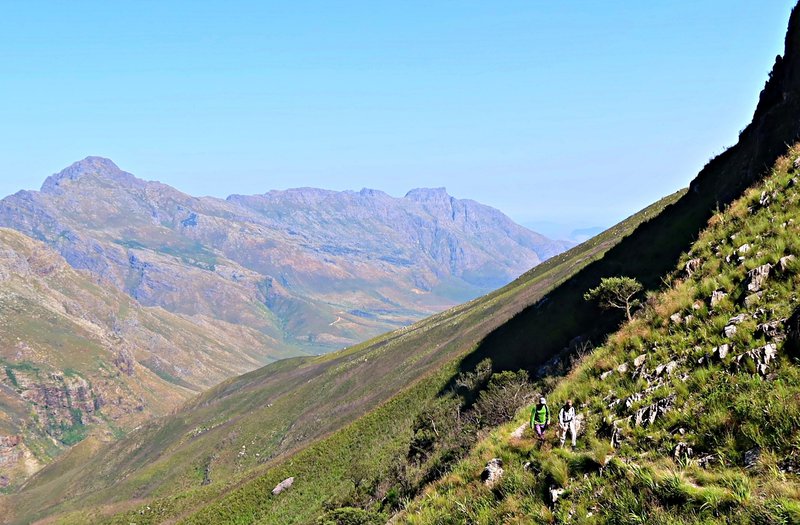 The winelands - Stellenbosch and Franchhoek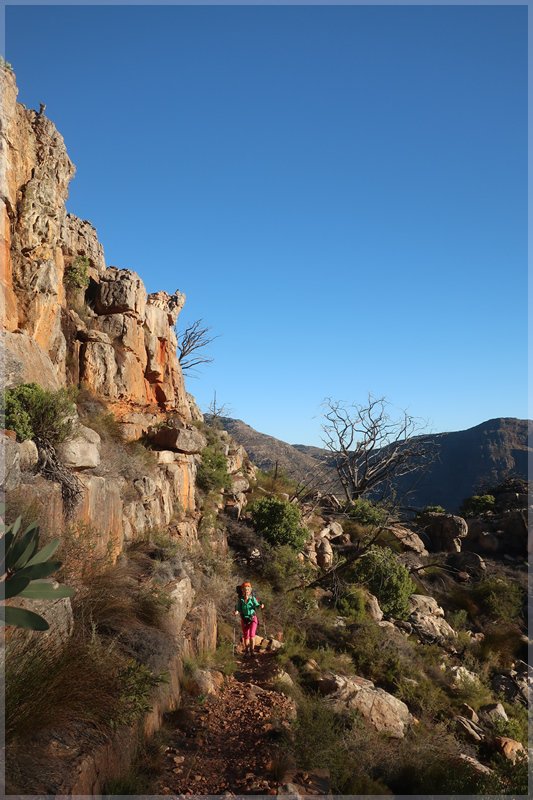 ---
Article:
Table Mountain's influence on the city in: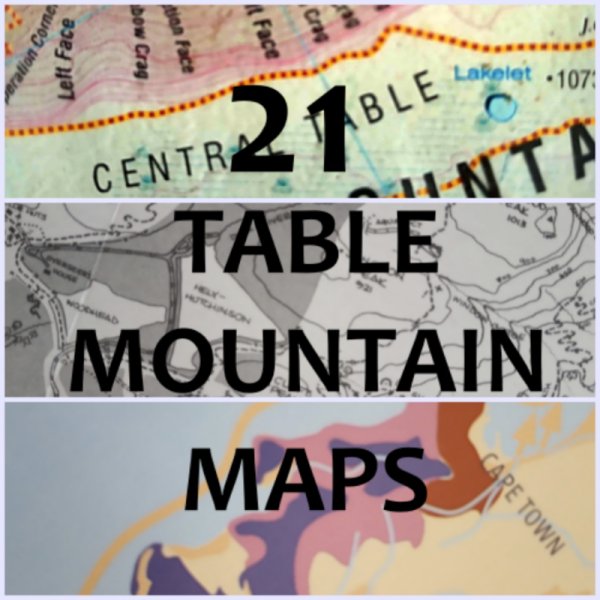 Aspects of Cape Town's deep geologic roots, history, hydrology, human culture ...
---
Article:
BABOONS IN CAPE TOWN'S TABLE MOUNTAIN NATIONAL PARK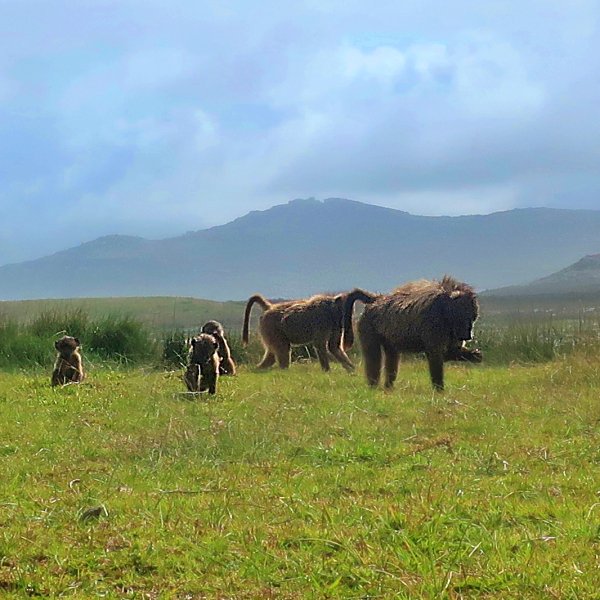 Yes, but where?
---
---
CAPE POINT DEAD WHALE
& OTHER SINISTER LITTER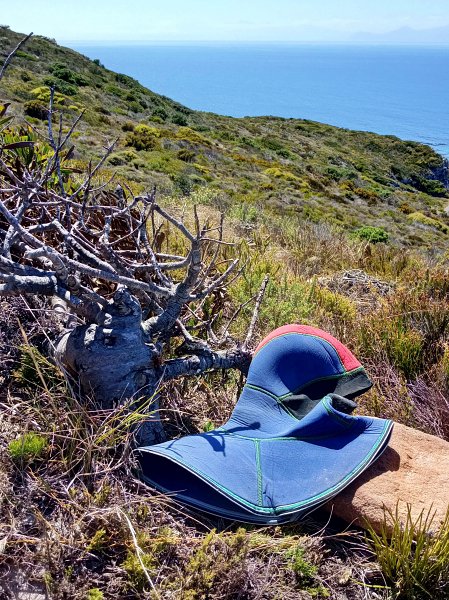 signs of increased pollution and hunting ...
---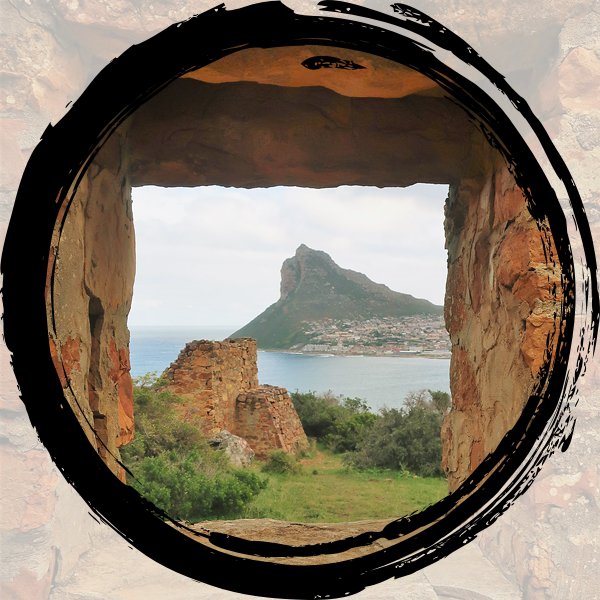 more notes on Cape mountain. Heritage etc. Here.
---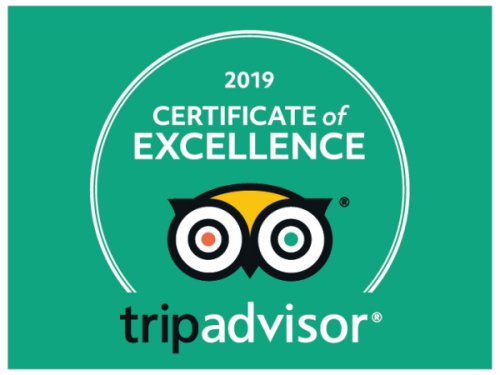 Reviews: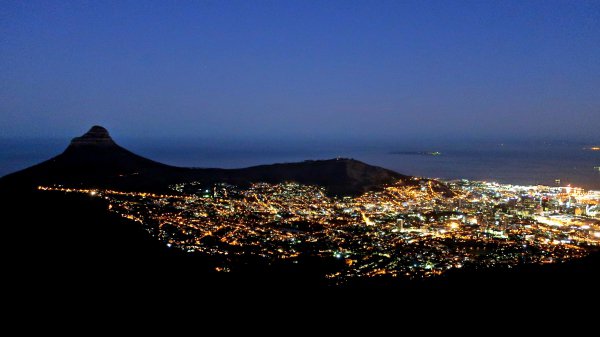 "Wonderful full day hiking on the Table Mountain.

I enjoyed a fine hike up, and across Table Mountain with Nick as a very experienced guide on my side. It was entertaining to chat with him and we got lots of interesting information around the Cape. He knows a lot about vegetation, geology and history of this mountain.He adapted the route to get the best out of the changing weather conditions, guiding us around the clouds, and brought us to stunning places. It was a perfect day! He really cares. I am very glad we spent a whole day on the hiking tour – there is so much to see and experience with Nick. A wonderful ending for our holidays in South Africa"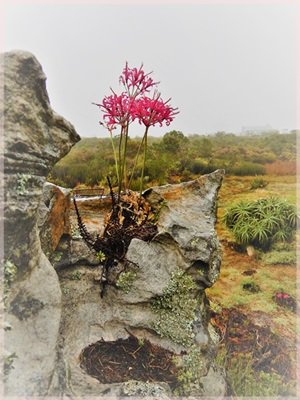 "Fun and Educational Half Day at Cape Point

Friends and I booked Nick for a half day hike in the Cape of Good Hope Nature Reserve, and this ended up being one of the highlights of our trip. Nick is an engaging and personable guide with a wealth of knowledge about the local flora, fauna, geography, and history. He even had some excellent recommendations for points of interest and activities for the rest of our trip along the Garden Route. Cannot recommend highly enough!"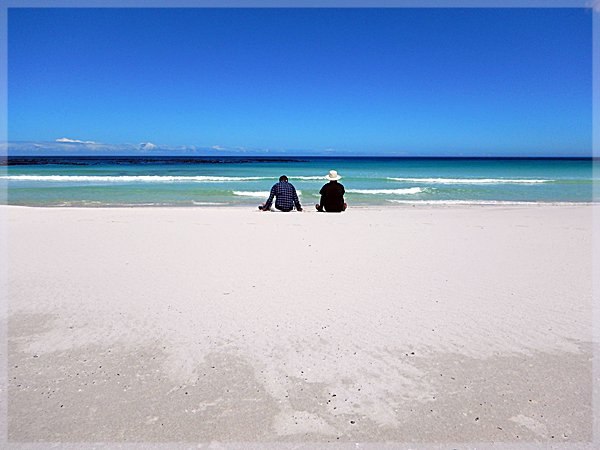 "Full day Table Mountain Hike starting in Kirstenbosch Gardens, up Skeleton Gorge to the Cable Station

Our day with Nick was the highlight of our week in Cape Town. His knowledge of the fauna and flora and of the history of Cape Town added to our enjoyment of the breath-taking scenery. He managed to choose a route perfect for the fitness levels of our group . We especially loved his homemade snacks - especially the ice-cold pineapple slices just when we really needed them ! We will definitely be contacting Nick to show us more of Table Mountain next time we visit Cape Town."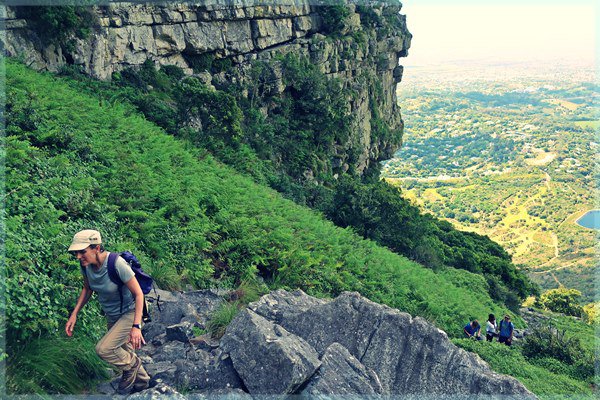 ---
---
---