Through Disa Gorge
Into the Heart of Table Mountain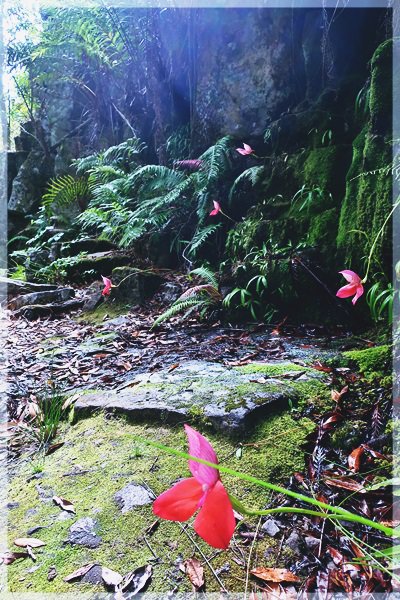 Table Mountain's north facing side is its most visited. Its entry by cable car and elevated views makes it world famous. The routes up the front are steep ascents on sun-baked sandstone, covered with hardy bush.
On the other side of the mountain, reclusively set in its southern valley, is Disa Gorge. Hiking up it is less vertically challenging. It's also more shaded. The whole place feels softer. But don't mistake it for a mere stroll.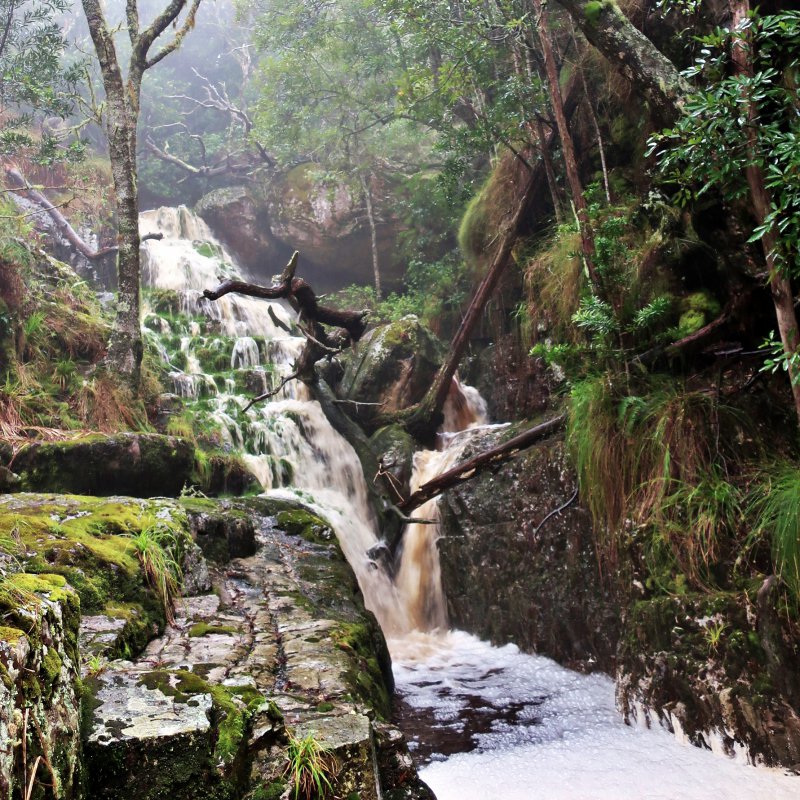 Surrounded by steep and ancient rocky banks of ferns, mosses and flowers as well as trees, you reach deep into the mountain. In the late summer one can find walls dripping with red disas. Follow trails through Afromontane forest sometimes close up at canopy height, with the river bubbling below. This is the oldest intact forest on the mountain. Entry to hikers is tightly restricted by the authorities.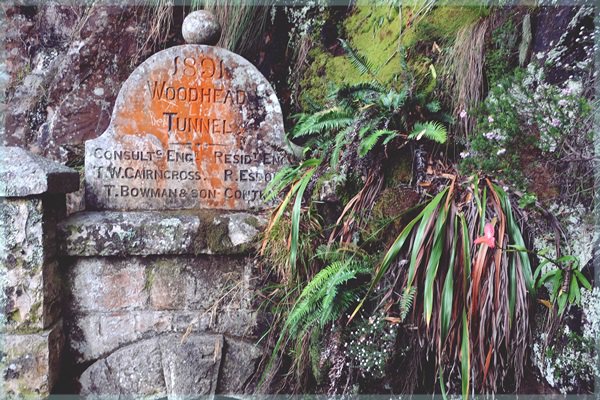 There are short detours to check out the historic Woodhead tunnel that once sluiced the mountain's liquid bounty through to the city. This is now done via the Twelve Apostles Tunnel a little further upstream.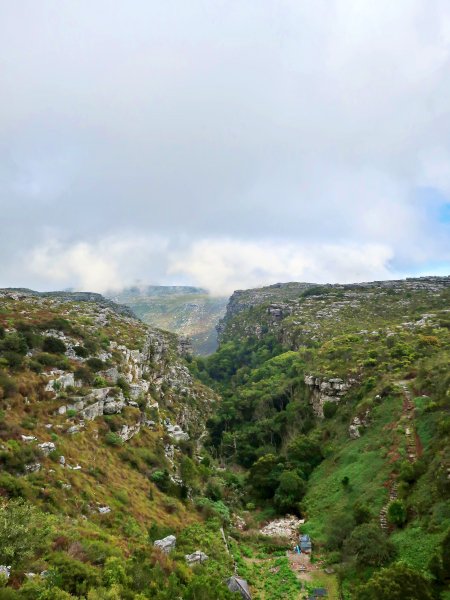 Once you decide whether to hike up or down it, next consideration is where-to-from-here?
If you've done the up hike you could spend the night at the Overseers Cottage.
A day hike could start from Constantia Nek, head on up to Woodhead Dam, and up over to the upper cable station.

Alternatively, head back down via the jeep track to your start-point. Or branch off to any of the western or eastern flanks' trails.

One needs a permit to day hike it. Only 12 day-hikers are allowed through; (another 12 when you could do it when over-nighting at the now defunct Orange Kloof tented camp .
A registered hiking guide or member of the MCSA is required to accompany permit holders.