Keep Trekking - Hiking in the Winelands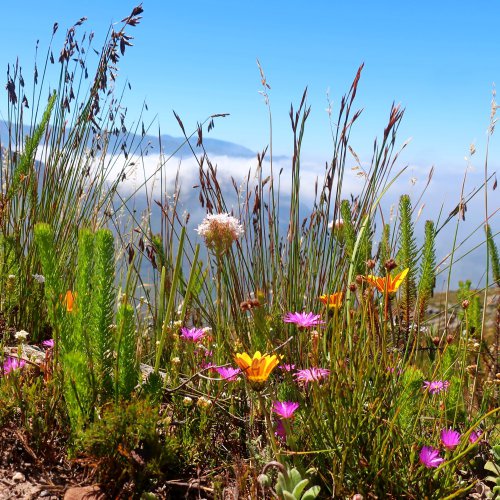 Just outside Cape Town are many other hiking venues.
Near the Winelands, not far from the city, trails there range conveniently in level of challenge. Less strenuous routes skirt though Afromontane forests as you contour vast hillsides. For longer outings, head up ravines into higher, wilder territory.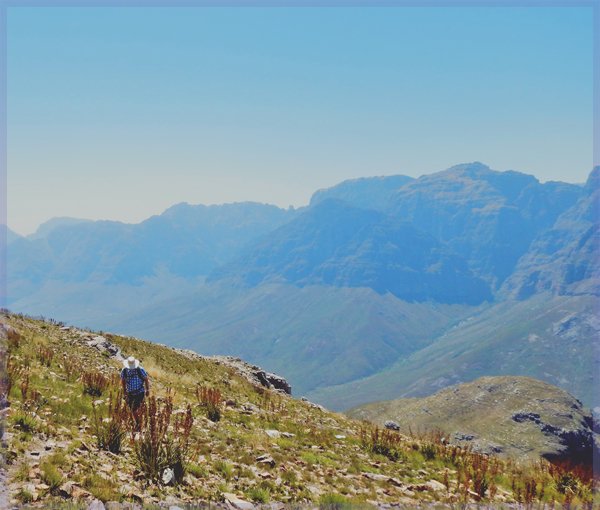 Near Franschhoek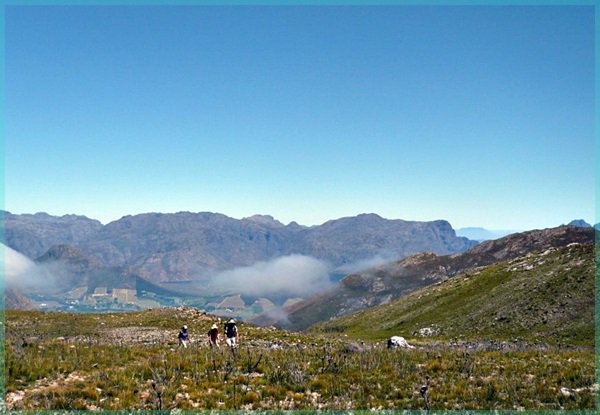 Mont Rochelle offers hikes of various lengths high above the Franschhoek Valley.
---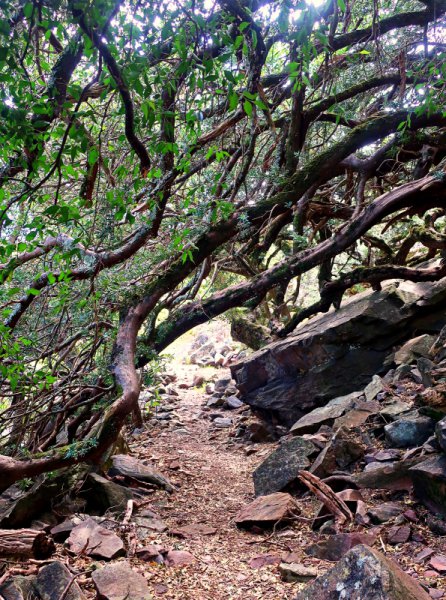 Jonkershoek, near Stellenbosch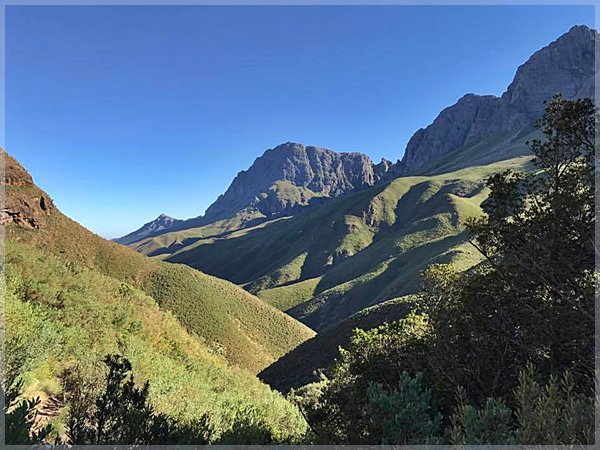 In the Jonkershoek Mountains this reserve near Stellenbosch has a mix of short and long hikes, views of waterfalls, and some good swimming possibilities.
There is wildlife about. Occasionally you can see baboons. But of the rest, you'd be lucky to catch a glimpse of those animals that just leave visible traces - of leopards, honey badger, klipspringer and mongoose. But keep an eye out for black eagles, fish eagles, spotted eagle owls, sugarbirds, and orange-breasted sunbirds.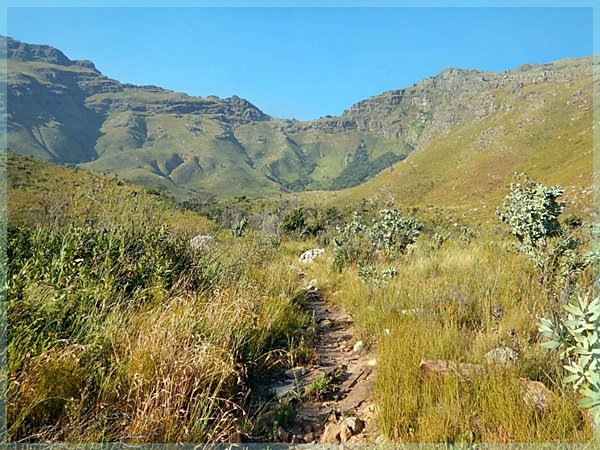 Get close up to the floral life that thrives in the gritty stone and soil. See what makes the tiny Cape Floral Kingdom a source of aesthetic and scientific wonder.