Table Mountain Cableway down for maintenance. What Alternatives are there?
Aerial cableway closed 25 July - 28 Aug 2022. So hike it.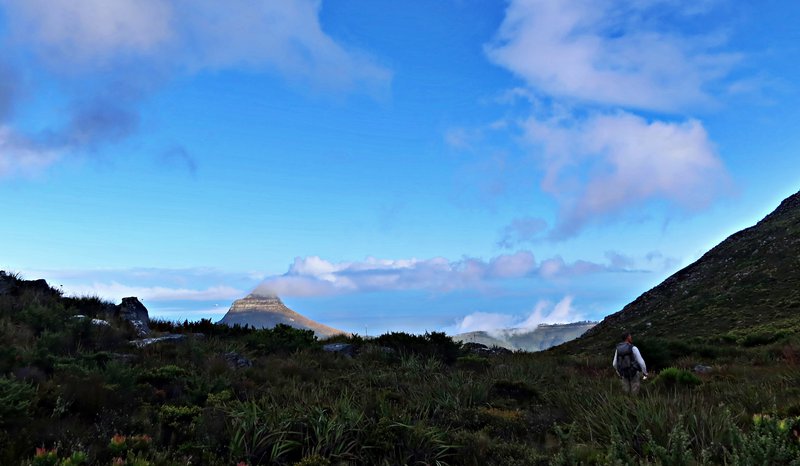 Which route? Spoilt for Choice.
Platteklip Gorge.
The straightforward route to the (closed) upper cable station.
With classic city and Atlantic views, clear out to almost Cape Point some days. Hike up a steep zigzag trail into the gorge.
Wear shoes with soles of strong grip. By far the busiest route, Platteklip's steps are smoother than on other Table Mountain trails, (sandstone usually offers good grip.)
Return? From the top of Platteklip you can go back down it.
Or choose several longer more varied alternatives to descend via the western (or Twelve Apsotles) flank, or down the eastern side into Kirstenbosch, or take the road down to Constantia Nek.
Timing: For the basic hike up and back down, give yourself about 5 hours, including rest time and sightseeing.
If going down the other trails, give at least 6 hours or longer, depending on route, speed and fitness.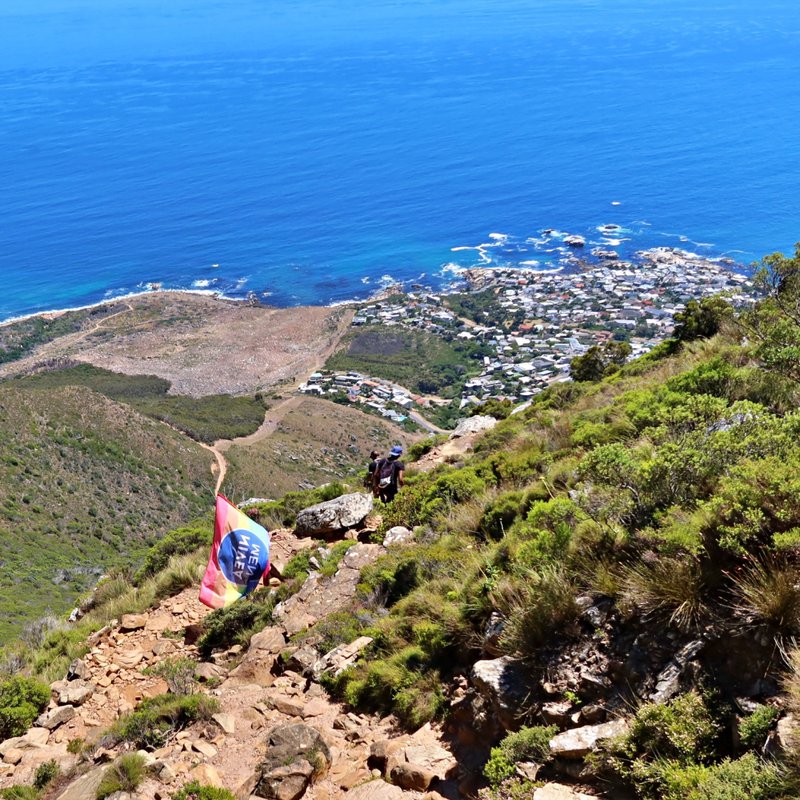 India Venster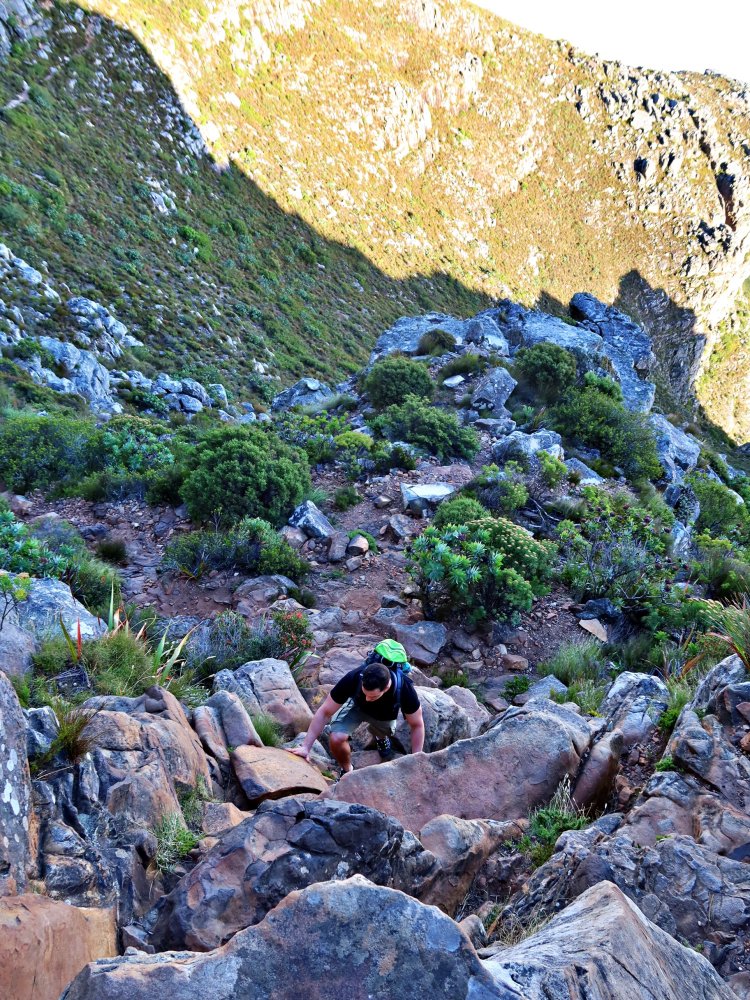 India Venster is the other route up the front of Table Mountain going straight up to the upper cable station. It's more challenging, with some steep scambles. The hiker needs to be in good shape and have a head for heights.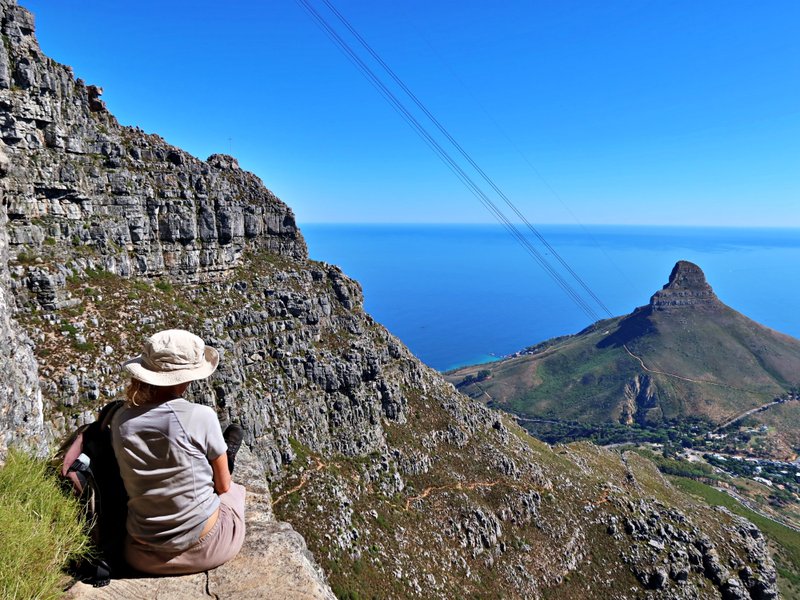 Otherwise apply all information as above for Platteklip Gorge.